Russia continues its push west of Donetsk – August 6, 2022 Ukraine update
Ukrainian forces continue to hold defenses west of Donetsk despite the Russian onslaught.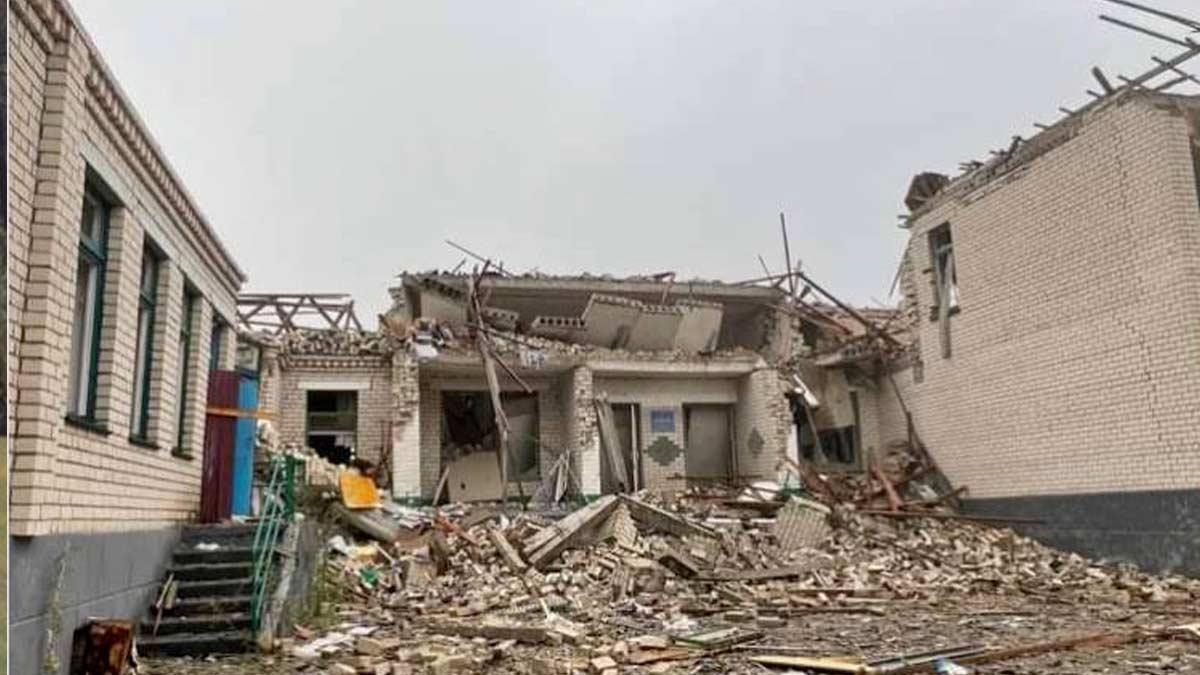 [UKRAINE] – MTN It has been 3,081 days since Russia occupied Crimea on February 27, 2014. Here is our latest update. You can visit our Russia-Ukraine War Center to find more news about Ukraine.
Northeast Donetsk
The only military action in this region was limited to artillery exchanges with both Ukrainian and Russian forces targeting ground lines of communication (GLOC – supply lines) and working on holding troops in defensive positions.
Bakhmut
Terrorist forces of the Imperial Legion fighting for Private Military Company (PMC) Wagner Group supported by elements of the 1st and 2nd Army Corps of the Donetsk (DNR) and Luhansk (LNR) People's Republics attempted to advance on Bakhmutske, Soledar, and Yakovlivka. They were unsuccessful at moving the line of conflict.

In the Bakhmut area, PMC Wagner attempted to advance on Bakhmut and Vershyna from Pokrovske. They were unsuccessful. Ukrainian forces destroyed at least one bridge that leads into Bakhmut, taking up defensive positions.
In the Svitlodarsk bulge, Ukrainian forces withdrew from Travneve to Kodema to prevent encirclement and reinforce Ukrainian positions further north. PMC Wagner, supported by Chechen forces and LNR and DNR separatists, has collapsed the bulge.
Southwest Donetsk – Zaporizhia
Russian forces continue to focus their resources and the largest attacks in Ukraine on Avdiivka and Pisky. Elements of the 1st Army Corps of the DNR and the 2nd Army Corps of the LNR attempted to advance into both settlements with no success.
Russian forces attempted advances on Niu York and Krasnohorivka north of Avdiivka. Additionally, they attempted to advance on Avdiivka from Spartak and Donetsk – both advances were unsuccessful.
In Pisky, Russian and Ukrainian forces are trading control of the middle-third of the settlement, with Rusian forces advancing from Lozove and the recently captured Butivka Mine ventilation shaft compound.
Russian separatists attempted to advance on Krasnohorivka and Marinka from Oleksandrivka, but neither advance was successful.
South of Donetsk, Russian forces attempted to advance on Pavlivka from Kyrylivka – implying that Ukrainian forces have improved defensive lines near Yehorivka. Russian forces launched an assault on Prechystivka from Novomaiorske. Ukraine liberated Novomaiorske in late June, and the recent report indicates that Russian forces recaptured the village.
Ukrainian forces destroyed a large ammunition depot in Makiivka. Multiple videos on social media recorded secondary explosions and showed the facility had still burning at sunrise. Civilian homes were less than 500 meters from the site, with cooked-off ammunition launching in all directions.
Kharkiv
North of Kharkiv, Ukrainian and Russian forces fought positional battles near Vesele, Borshchova, and Pytomnsk. The front is frozen northwest, north, and northeast of the city, with both belligerents slowly drawing down offensive capabilities.
Kherson
Ukraine hit an ammunition depot in Tokmak, causing a large fire with secondary explosions. Operational Command South reported that ammunition depots in Berislav and Kherson were destroyed.
Ukraine also targeted the command posts of the 76th Airborne Assault Division and 49th Combined Arms Army.
Russian VDV forces supported by tanks attacked Ukrainian positions on the Inhulets River bridgehead at Lozove from Sukhyi Stavok but were unsuccessful.
Visit our Russia-Ukraine War Map
The Malcontent News Russia-Ukraine War Map is updated as events occur. Map not appearing in your RSS Feed or Google News App? You can review the most up-to-date information by visiting our custom Google Map.
Izyum
Russian forces attempted to advance toward Bohorodychne with an ad hoc offensive from the woods east of the Siverskyi Donets River and were unsuccessful. Russain forces between Kopanky and Andriivka are in a salient and at moderate risk of encirclement.
Mykolaiv
A weekend curfew was announced in Mykolaiv city to support operations to arrest collaborators. Residents can still venture outside for activities such as dog walking but must carry their identification with them.
Zaporizhia
Energoatom claims that Russian forces launched a false flag attack on the Zaporizhzhia Nuclear Power Plant, firing rockets from MLRS that landed near one of the reactor houses. It was reported that a nitrogen-oxygen station and the combined auxiliary building were badly damaged, but there were no casualties or release of radiation. Before the shelling, Russian Rosatom representatives hurriedly left the station.
Sumy
Dmytro Zhivytsky, Sumy Region Administrative and Military Governor, reported that Seredyna-Buda, Esman, and Hlukhiv were shelled. There was one casualty.
Chernihiv
In Chernihiv, the settlements of Zaliznyi Mist and Hremyach were shelled by Russian forces over the international border. There wasn't additional information on damage or casualties.
Daily Assessment
Russian forces continue to focus military resources to grind Ukrainian defenses west of Donetsk down using a scorched earth policy.
The reduction in operational tempo is not an indication that Russian forces have exhausted their resources and is likely a 36 to 72-hour pause to reconstitute before increasing attacks west of Donetsk and near Bakhmut.
The activation of the newly created 17th Tank Brigade by Ukraine is an indicator that offensive operations in Kherson will increase in the near future.
To read the rest of our report, become a Patreon! For as little as $5 a month, you get access to the daily Russia-Ukraine War Situation Report. The report provides analysis, maps, detailed information about all the axes in Ukraine, international developments, information about war crimes and human rights, and economic news. As an added benefit, you get access to flash reports, breaking news, and our Discord server.