SPOG president Mike Solan blames BLM activists for real estate woes
Seattle King County Realtors hosted Solan on Monday, despite their data not supporting his opinion.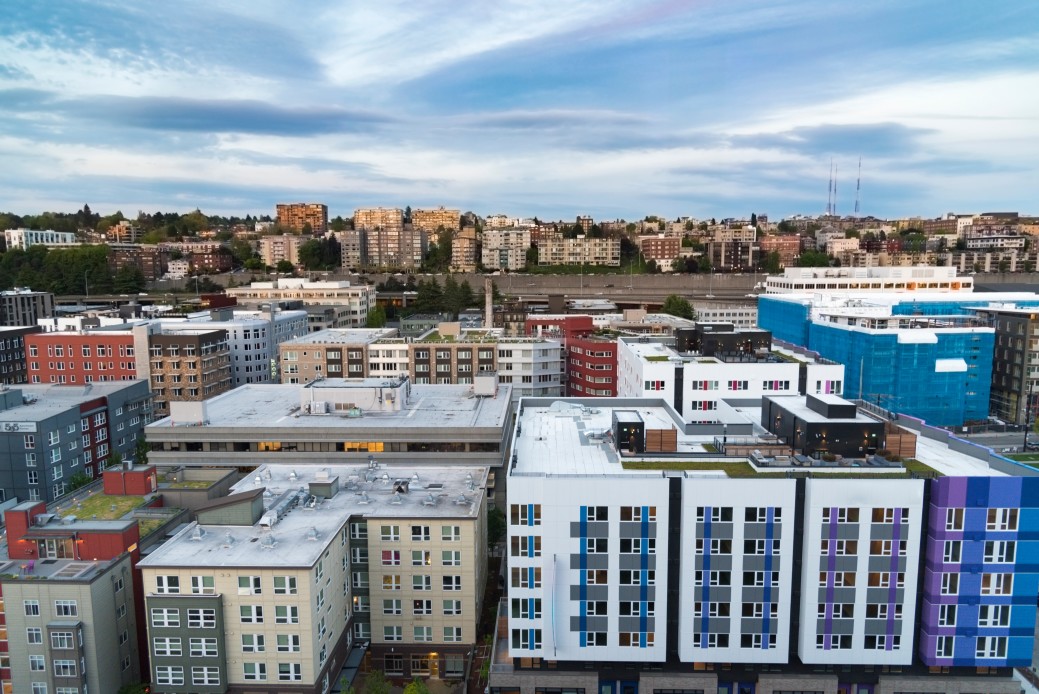 On Monday, Seattle Police Officer's Guild President Mike Solan addressed area realtors during a webinar hosted by Seattle King County Realtors. During his presentation, Solan stated that race wasn't an issue in King County and that Black Lives Matter activists were hurting Seattle property values.
Despite Solan's claims, a review of the Seattle King County Realtors Twitter feed paints a different picture. On November 6, 2020, the trade organization linked to a Windermere Economics Report that indicated the King County real estate market is in excellent condition. The report cited the high price of land as a factor restricting construction, stating "New construction permit activity is lagging due to expensive land prices and challenging regulatory fees. Builders are starting to adapt to meet demand by adjusting their products."
For existing homes, the report indicates that a lack of homes for sale continues to create a challenging market, "Overall sales activity for single-family resale homes has increased despite low supply and home prices having [sic] more than doubled in eight years. 2020 sales are expected to exceed 2019 but are still being limited by supply." In a forecast by Matthew Gardner in the same report, reasons cited for departure from the Seattle-Bellevue core included heading to "cheaper markets" and "renters…[turning] into buyers as more people who can work remotely can relocate further from work for cheaper homes."

Further in the report, Gardner writes, "new and existing condos are troubling." In a Seattle Times report in 2018, a study indicated that 88% of 2017 new residential construction in Seattle was high-density units – the same properties that have become undesirable due to COVID.
The COVID era has created a new generation of tech employees flush with cash. An Amazon employee who started in January of 2018 has seen their stock options grow 274%. For a Microsoft employee, the growth is 243%. With interest rates at historic lows, employees at both tech giants are no longer beholden to the South Lake Union or Redmond campuses.
According to Redfin, the median home price in King County has swollen to $690K, a 10.8% increase over last year. The average time on the market is 23 days, with the listing going for 1.6% over the asking price. According to Windermere, the median sale price in Seattle is $800K, an increase of 6.5% over the previous year.
In support of Gardner's market observations, SeaTac, Kent, and Sammamish have seen home prices grow by 14.7% or more. Despite Solan's claims that BLM activists are depressing Seattle home prices, Shoreline, Kirkland, Burien, Renton, Federal Way, and Snoqualmie also have seen prices grow by single digits. Gardner calls out Boeing specifically as an economic black spot. Boeing has recently made announcements that put the Renton factory's future in question, creating uncertainly in the market.
In October, a survey of 400 area residents by Crosscut/Elway showed significant citizen support for Black Lives Matter demonstrations in Seattle and King County. Seventy-five-percent of Seattle respondents said they supported or mostly supported the protests. Another Redfin study indicated that 30% of Americans want to move from cities or changed plans to move to a city due to civil unrest. The same survey also revealed that 23% of respondents liked where they lived even more, despite the turmoil.
The Redfin story cites a condo that went for sale just a block from the former CHOP that even had windows smashed during the summer unrest. The unit sold in five days, beating the average time on the market by 18 days. Daryl Fairweather wrote, "For some families, the protests, curfews, and looting that have taken place in 2020 may have played a role in the decision to leave big-city life behind, but remote work and record-low mortgage rates were likely the driving factors."
Unless Congress takes action in the next 29 days, a looming explosion of foreclosures and evictions will start this winter. In Washington state, over 200,000 families could lose their homes in 2021, creating another wave of wealth transfer. Despite Solan's claims of Black Lives Matter impacting the real estate market, area real estate data, and studies from experts in the field don't support his position.
Seattle King County Realtors did not respond to a request for a statement.
Like, Share, Follow, Support