WA state employee vaccination rates increase significantly – local and national update for October 8, 2021
Almost 90% of state employees have confirmed their vaccination status with the deadline 10 days away.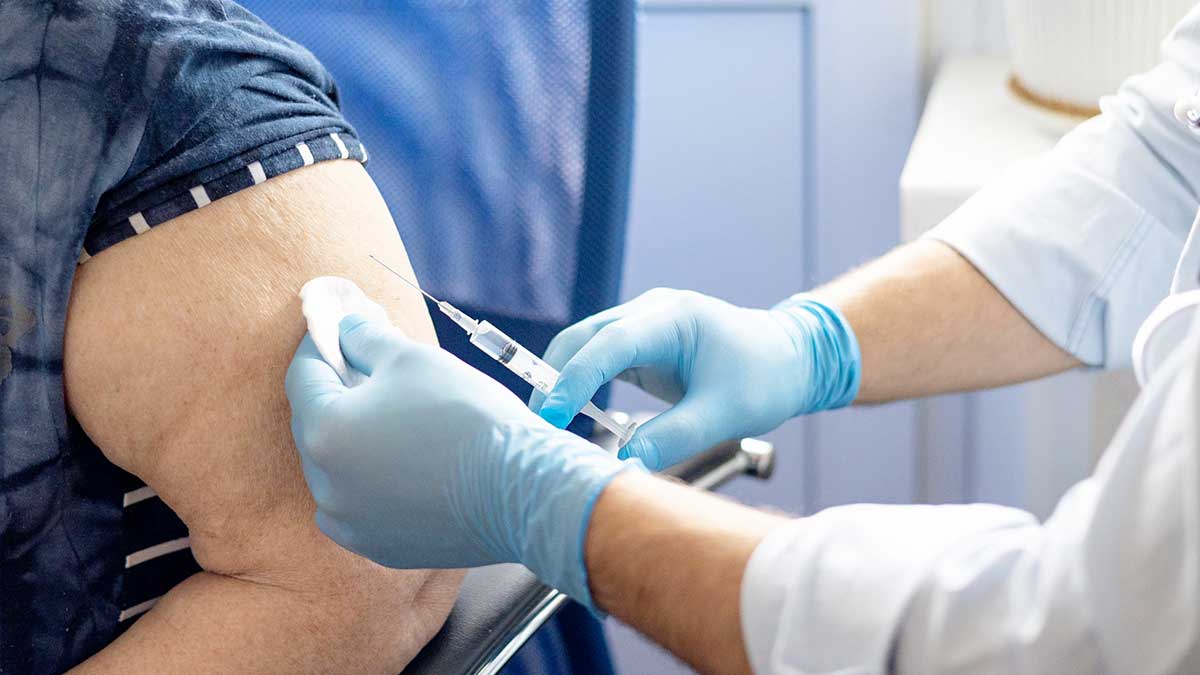 Knowledge is the best tool to fight against fear. A wise person chooses to be informed so they can make sound decisions. To join the fight against COVID misinformation, you can share this update through your social media platform of choice.
[KING COUNTY, Wash.] – (MTN) New Covid-19 case rates have dropped to the lowest level since August 17, but you wouldn't know it in Eastern Washington. Six of the seven lowest vaccinated counties are in the East Hospital Region. Available resources declined in the eastern third of the state while all other Hospital Regions improved. The worsening situation is driven by low vaccination rates, staffing issues caused by working conditions and pay, and people from Idaho crossing the border seeking medical help.
Congressional Representative Cathy McMorris Rodgers (WA-R) tested positive for Covid-19 in an apparent breakthrough case.

The latest data from the state indicates almost 90% of all employees are fully vaccinated, a significant increase from a week ago.
There have been 400 million Covid-19 vaccine doses administered in the United States, and your chances of experiencing a serious adverse reaction are about equal to your chances of drowning.
Among area schools, the Bellevue School District had a rough week with a significant number of new Covid-19 cases, while Northshore improved.
The City of Kirkland will be holding a health fair and vaccination clinic on November 6, and it is possible that vaccinations for 5 to 11-year-olds will be approved by that time.
Customs and Border Patrol agents have a severe case of hypocrisy when it comes to getting vaccinated.
Given the worsening situation in Eastern Washington, we have extended a recreational travel advisory to nine counties.
The five states with the highest rate of new Covid-19 cases tonight are Montana, Alaska, Idaho, Wyoming, and North Dakota. In Anchorage, Alaska, City Hall has descended into chaos, while in Idaho, Janice McGeachin managed to stay out of the news.
This update uses the latest data from the Washington State Department of Health (WSDOH), released on October 8, 2021.
---
Washington State Update for October 8, 2021
Washington state Covid-19 update
New cases are now lower than August 17, when we started our daily coverage of the Delta surge. New cases were statistically unchanged or down in all but the least vaccinated counties, where new Covid-19 cases increased again.
| Percent of Total Population Fully Vaccinated | Average 14-Day New Case Rate (unadjusted) |
| --- | --- |
| 60.00% or above (4) | 203.9 |
| 50.00% to 59.99% (13 counties) | 501.8 |
| 40.00% to 49.99% (14 counties) | 598.4 (down) |
| 29.30% to 39.99% (8 counties) | 754.6 (up) |
14-Day New Covid-19 Cases per 100K average by Vaccination Rate, Not Adjusted for Population
Through October 7, Washington's statewide 14-day rolling average is 387.4. Covid-19 cases per 100K.
Ferry County was unchanged, with 1,137.8 new cases per 100K residents.
Counties in the 800.0 to 999.9 per 100K range include Columbia, Garfield, Grant, Klickitat, Lincoln, Pend Oreille, and Stevens. New cases in Columbia county have grown significantly this week, and it is just under the 1,000 threshold.
Counties in the 600.0 to 799.9 per 100K range include Asotin, Benton, Chelan, Columbia, Franklin, Grays Harbor, Mason, Okanogan, and Walla Walla. Adams, Cowlitz, Douglas, and Lewis counties are close to the 600 threshold – however, the four counties showed improvement this week.
New cases by age group drifted downward while hospitalizations were unchanged or down for all age groups except 35 to 49-year-olds.
| Age Group | 7-Day Case Rate | 7-Day Hospitalization Rate |
| --- | --- | --- |
| Ages 0-11 | 160.2 | 0.8 |
| Ages 12-19 | 188.1 | 0.9 |
| Ages 20-34 | 157.8 | 3.9 (down) |
| Ages 35-49 | 174.8 | 9.2 (up) |
| Ages 50-64 | 119.5 | 15.5 |
| Ages 65-79 | 87.4 (down) | 15.2 (down) |
| Ages 80+ | 100.4 | 38.8 |
7-day case rate and 7-day hospitalization rate is per 100K within the age group – the target for 7-day case rate is <25.0, but there are other factors such as vaccination rates within the age groups, how many total tests within the 7-day period, and the positivity rate within each age group
The USA Today COVID Tracker reported 55 deaths yesterday. The state of Washington is not reporting the percentage of positive cases.
Rep. Cathy McMorris Rodgers test positive for Covid-19
Representative Cathy McMorris Rodgers (WA-R), 52, reported on her website she has experienced a breakthrough case of Covid-19.
"Yesterday, despite being fully vaccinated, I tested positive for COVID-19. My symptoms are mild and I am quarantining at home and following CDC and local health guidelines. My offices in Spokane, Walla Walla, Colville, and Washington, D.C. remain open and are continuing to work for the people of Eastern Washington. As I have said for months, I encourage everyone in Eastern Washington to talk to your doctor about getting the vaccine if you haven't already."
With 10 days to go, almost 90% of all Washington state employees are fully vaccinated
Vaccination rates across most Washington state departments and divisions increased significantly this week as data was processed. The Department of Corrections jumped to 89%, the Department of Social and Health Services is 91% inoculated, Washington State University employees 88%, Washington State Ferries reported 90%, and the Department of Children, Youth, and Families increased to 87%.
On September 22 a survey conducted by the U.S. Census Bureau indicated only 8.2% of Washingtonians would not, or were very unlikely to, get the Covid-19 vaccination.
Hawaii mandated vaccination for more than 14,000 state employees, and the last update indicated almost 93% were fully or partially vaccinated. For colleges, private employers, and hospital systems, final vaccination rates have ranged from 94% to virtually 100%.
Travel Advisories
Due to an increase in acute care hospitalizations, we're adding a recreational travel advisory to the East Hospital Region. This includes Adams, Asotin, Ferry, Garfield, Lincoln, Pend Oreille, Spokane, Stevens, Wahkiakum, and Whitman counties. Acute care and ICU capacity have become limited, and the ratio of Covid-19 patients to other hospital patients is extremely high. Please reconsider non-essential travel plans to these counties.
We strongly advise against all nonessential travel to Alaska, Idaho, Montana, and Wyoming. Hospital resources in these regions are constrained, and you may receive inadequate care if you experience a serious medical emergency.
We are also not adding a travel advisory for the Northwest Hospital Region which includes Clallam, Jefferson, Kitsap, and Mason counties but don't recommend engaging in risky recreational behavior on the Olympic Peninsula. Although hospitals are very constrained, the region is adjacent to the Puget Sound and West Hospital Regions, which have adequate resources.
Thank you
Thank you to our new subscribers and those of you who have made one-time contributions. On behalf of the entire team, thank you for helping us keep the lights on!
Vaccination
400 million Covid-19 vaccine doses administered
The U.S. surpassed 400 million coronavirus vaccinations Friday after a nearly year-long mass vaccination drive, the largest in the nation's history — and though more than 65% of Americans have received at least one dose, some states still haven't vaccinated close to half their population.
According to the CDC, through October 4 and 396 million doses administered there have been 1,172 incidents of serious complications and 4 confirmed vaccine-related deaths. There have been 906 confirmed myocarditis and pericarditis cases, mostly among adolescent and young men who received the mRNA vaccines from Pfizer or Moderna. There have been 219 cases of Guillain-Barre Syndrome, mostly among men under 50 and who received the Johnson & Johnson vaccine. Additionally, there have been 47 incidents of VITT, mostly among women of childbearing years who received the Johnson & Johnson vaccine. Among the 47 incidents of VITT, there have been 4 deaths, including Jessica Berg-Wilson of Seattle.
The odds of experiencing a serious adverse event from the various Covid-19 vaccines are similar to the odds of drowning in the United States. The odds of dying from a COVID vaccine are infinitesimal.
Pfizer vaccine booster shots are now available
Booster shots for eligible individuals are now available statewide. Individuals who received both doses of the Pfizer vaccine more than six months ago, are 65 or older, or are immunocompromised can receive their third dose immediately.
In the Kirland-Bellevue-Woodinville area, Walgreens, Rite-Aid, Bartell's, and QFC are offering booster shots. Additionally, the third dose is available at the CVS located within the Target store at 17,700 NE 76th Street in Redmond.
Most locations require an appointment, which can be scheduled online.
Hospital Status
According to the DoH COVID Dashboard, 91% of all staffed acute care beds are occupied, and 17.1% of patients have Covid-19. Statewide, hospitals have the staff to support approximately 649 additional acute care patients. ICUs are at 87.4% of capacity statewide, with 30.0% of ICU patients fighting Covid-19 – an estimated 353 patients with 52% on ventilators. The state has the staff to support approximately 150 additional ICU patients.
The 7-day rolling average hospital admission rate for new COVID patients was 121. The Department of Health reported 1,207 Covid-19 patients statewide on October 7, with 185 requiring ventilators.
| Hospital Region | Counties | ICU Occupancy | ICU COVID Patients | Acute Care Occupancy | Acute Care COVID Patients |
| --- | --- | --- | --- | --- | --- |
| East | Adams, Asotin, Ferry, Garfield, Lincoln, Pend Oreille, Spokane, Stevens, Wahkiakum, Whitman | 92.9% | 47.1% | 90.1% | 27.6% |
| North | Island, San Juan, Skagit, Whatcom | 73.7% | 33.6% | 86.4% | 13.0% |
| North Central | Chelan, Douglas, Grant, Okanogan | 81.9% | 47.1% | 75.2% | 20.9% |
| Northwest | Clallam, Jefferson, Kitsap, Mason | 91.4% | 43.1% | 95.9% | 27.3% |
| Puget Sound | King, Pierce, Snohomish | 91.7% | 24.8% | 94.6% | 13.7% |
| South Central | Benton, Columbia, Franklin, Kittitas, Walla Walla, Yakima | 88.8% | 33.2% | 84.2% | 21.3% |
| Southwest | Clark, Cowlitz, Klickitat, Skamania | 71.3% | 32.2% | 87.4% | 20.2% |
| West | Grays Harbor, Lewis, Pacific, Thurston | 77.3% | 20.7% | 85.1% | 15.4% |
Hospital status by region – ICU Occupancy should be below 80%, ICU COVID Patients should be below 20%, Acute Care Occupancy should be below 80%, and Acute Care COVID Patients should be below 10%
Every region except the East showed improvement in the last week.
Back to School
School District
Status
Less than 10 Active Cases
10 or More Active Cases
Bellevue

YELLOW

– Ardmore (2*)
– Bellevue (7**)
– Big Picture (1*)
– Cherry Crest (1*)
– Chinook (4*)
– Eastgate (1*)
– Enatai (3*)
– Highland (9**)
– Interlake (3*)
– Lake Hills (4*)
– Newport (4*)
– Newport Heights (1*)
– Puesta del Sol (1*)
– Sammamish (4*)
– Sherwood Forest (2*)
– Spiritridge (1*)
– Stevenson (2*)
– Tillicum (1*)
– Wilburton (3*)
– Woodridge (3*)
None
Lake Washington

YELLOW

– Bell Elementary (1*)
– Barton Elementary (1*)
– Dickinson/Explorer Elementary (1*)
– Ella Baker Elementary (1*)
– Eastlake High (2*)
– Finn Hill Middle School (3*)
– Franklin Elementary (2*)
– Frost Elementary (2*)
– ICS (1*)
– Inglewood Middle School (1*)
– Juanita Elementary (1*)
– Kamiakin Middle School (4*)
– Keller Elementary (2*)
– Kirkland Middle School (1* see notes)
– Lakeview Elementary (4*)
– McAuliffe Elementary (1*)
– Muir Elementary (1*)
– Northstar Middle (1*)
– Redmond Elementary (2*)
– Redmond Middle School (1*)
– Redmond High School (2*)
– Renaissance Middle School (1*)
– Rosa Parks Elementary (1*)
– Rush Elementary (1*)

see notes below
None

Northshore

YELLOW

– Arrowhead Elementary (6)
– Bothell High School (37**)
– Canyon Creek Elementary (18)
– Canyon Park Middle School (5)
– Cottage Lake Elementary (3)
– Crystal Springs Elementary (24)
– East Ridge Elementary (2)
– Fernwood Elementary (1)
– Frank Love Elementary (21)
– Hollywood Hills Elementary (34)
– Inglemoor High School (1)
– Innovation Lab High School (2)
– Kenmore Elementary (3)
– Kenmore Middle School (18)
– Kokanee Elementary (6)
– Leota Middle School (3)
– Lockwood Elementary (30**)
– Maywood Hills Elementary (12**)
– Moorlands Elementary (2)
– North Creek High School (14**)
– Northshore Middle School (14)
– Secondary Academy for Success (3)
– Shelton View Elementary (6)
– Skyview Middle School (14)
– Sunrise Elementary (8)
– Timbercrest Middle School (6)
– Wellington Elementary (36**)
– Westhill Elementary (52)
– Woodin Elementary (5)
– Woodinville High School (11)
– Woodmoor Elementary (21**)
None

Local Districts Scorecard – * indicates positive cases only ** indicates 5 or more confirmed positive cases
We redefined the school district statuses. Information for classroom and building closures has been a challenge to obtain, both for closures and reopening. We are adopting moving any school with more than 10 active COVID cases reported into the red, and we've adjusted the third column to reflect this change.
We have a parent confirmed report of a single Covid-19 case at Kirkland Middle School, with an additional 17 students quarantined.
We multiple parents e-mailed us about two confirmed Covid-19 cases at Juanita High School. However, because the district sent the e-mail on Monday, we cannot confirm if these are new or included in the last dashboard update.
We continued to encourage parents to request improved daily data reporting from the Lake Washington School District.
Kirkland-Bellevue-Woodinville
The Kirkland Health Fair and Community Vaccination Event will be held on Saturday, November 6, from 10 a.m. to 2 p.m at Juanita High School. Hosted by the City of Kirkland in partnership with Public Health – Seattle and King County, the event will provide Covid-19 vaccination, information, education, and more.
In-language assistance will be available in Spanish, Portuguese, Vietnamese, Russian, and Chinese.
National Round-Up
Johns Hopkins University Cumulative Case Tracker is reporting 100,083 new cases and 2,392 deaths nationwide on Thursday.
U.S. Customs and Border Protection fighting against federal vaccination mandate
President Biden's order mandating federal employees to be fully vaccinated next month has generated anger in CBP's ranks, particularly among conservative-leaning U.S. Border Patrol agents and the union that represents them. The Washington Post reported that In recent weeks, leaders at the National Border Patrol Council (NBPC) have joined Republican lawmakers who allege the Biden administration is allowing migrants to spread the coronavirus in the United States and placing the CBP workforce at greater risk, while also opposing his vaccination order.
At least 47 CBP employees have died of covid-19 as of Tuesday , according to the agency, including one Border Patrol agent last month who was days from retirement. More than 11,400 have been infected with the deadly pathogen, about 19 percent of the workforce.
Editor's Note: If it isn't that big of a deal, and migrants should be required to get vaccinated, then why…
Alaska
New cases in Alaska continue to decline and dropped to the second-highest in the United States. The state continues to operate under "crisis standards of care" with 186 Covid-19 patients statewide. Alaska has 129 staffed ICU beds statewide, with 18 available. There were 839 new cases reported today. At the current rate of new cases detected, 1% of Alaska residents are catching Covid-19 every 8 days. Test positivity is now over 10%, as Anchorage struggles with a shortage of test resources.
City Hall in Anchorage was thrown into complete chaos after a sixth hearing on whether to enact a mask mandate in Alaska's largest city. A fissure formed between Mayor Dave Bronson and the Assembly leadership, which is becoming increasingly supportive of implementing more safety precautions. Public comments devolved into conspiracy theories and shouting matches at times.
The Bronson administration and its allies have been using the hearings to rile up anti-mask and anti-science testimony over the course of the last two weeks. Bronson has been staunchly against any measures to limit the spread of Covid-19, has endorsed the use of ivermectin to treat covid, and has blamed hospitals for being strained by Alaska's worst-in-the-nation surge.
Part of his platform when he ran for mayor was ending all the city's Covid-19 orders, including the mask mandate, which remains in effect after others have been revoked. Many of Bronson's positions run contrary to the advice of public health officials.
On Friday, two "senior members" of Mayor Bronson's staff tested positive for Covid-19, in apparent breakthrough cases. The Midnight Sun reported the two infected employees are municipal manager Amy Dembroski and municipal attorney Patrick Bergt. Another hearing planned for tonight was canceled. Thursday night's hearing was packed with hundreds of people, most of who were not masked. Mayor Bronson has never stated if he is vaccinated but calls it "experimental" and claims he had COVID in early 2021.
Hospitals in Anchorage, Bethel, and Valdez continue to be the most impacted by the ongoing surge.
May the odds ever be in your favor.
Idaho
Idaho has reported more than 1,682 new Covid-19 and another 53 deaths today. Idaho has now lost 3,040 residents to coronavirus, passing over 3,000 today. The current surge is so bad, 699 of the 3,040 COVID deaths have occurred since August 30. The average age for new cases is 39.6 years old, and the age group with the most cases is 19 to 29-year-olds.
Dave Jeppesen, Idaho Health & Welfare director, said, "The number of people who have died from COVID-19 in Idaho is frankly too high. It makes me incredibly sad because those are moms and dads and siblings and sons and daughters, and families throughout the state mourn their losses. I mourn with them. And I also want to encourage everyone who can to get vaccinated. It's your best protection against this unpredictable disease."
The state continues to operate under crisis standards of care while some facilities are not assisting with load leveling.
Editor's Note: Congratulations to Janice McGeachin for staying out of the news for 24 hours.
Montana
Montana's situation continues to worsen with KTVQ reporting 1,315 new Covid-19 cases, 9 deaths, and 463 residents hospitalized. Montana has surpassed Alaska for the highest new case rate in the United States and the planet.
Hospitals in Missoula have been on the razor's edge during the current surge and set several records this week. There are 56 Covid-19 patients in Missoula hospitals, one short of the previous record.
"While this surge appears to be plateauing in other parts of the nation, health officials warn we may not see that happen in Montana which remains one of the few states in the nation with less than 50% of its population fully vaccinated," Missoula Public Health said in a release.
St. Peter's Health reported they had a record number of Covid-19 hospitalizations with 41 patients needing care. The statistic represents around 50 percent of the organization's acute medical care inpatient beds according to KTVH.
"St. Peter's does not believe the surge at the hospital is at its peak, as hospitalizations and deaths associated with COVID-19 typically lag case reporting by two to three weeks. Lewis and Clark County has reported high case numbers this week, with Tuesday's total of 132 new cases representing the highest since December 2020," St. Peter's Health wrote in a press release.
Critical care at Bozeman Deaconess Hospital is currently at 95 percent capacity with the National Guard still assisting.
Officials at the hospital have asked for an extension of the National Guard's help. "We did just request an extension from our initial request from the National Guard," says Kallie Kujawa, System Director of Quality and Safety. "We are confident that will be granted so that we can continue to use them in the next few weeks," according to a report by KBZK.
Currently, 148 National Guard servicemembers are assisting 12 medical facilities. In the good news column, vaccinations climbed 42%.
In breaking news, hospital admissions in Montana are at record levels. The 7 day moving average is 113 hospital admission, which almost equals Washington state.
Wyoming
Officials reported 404 confirmed cases, and hospitalizations dropped slightly to 213. Sixteen of 36 hospitals have ICU capacity – with eight having one or two beds remaining each. Additionally, Cheyenne Veterans Affairs Medical Center has three ICU beds remaining.
Covid-19 test positivity improved to 17.05%.
Wyoming officials are drafting a plan for statewide implementation of crisis standards of care.
Misinformation
Taking the day off
Like, Share, Follow, Support