Washington stuck in a Covid new normal – local and state update for November 1, 2021
An outbreak of new cases in Skagit County continues to grow. Anti-vax advocates take another loss in New York.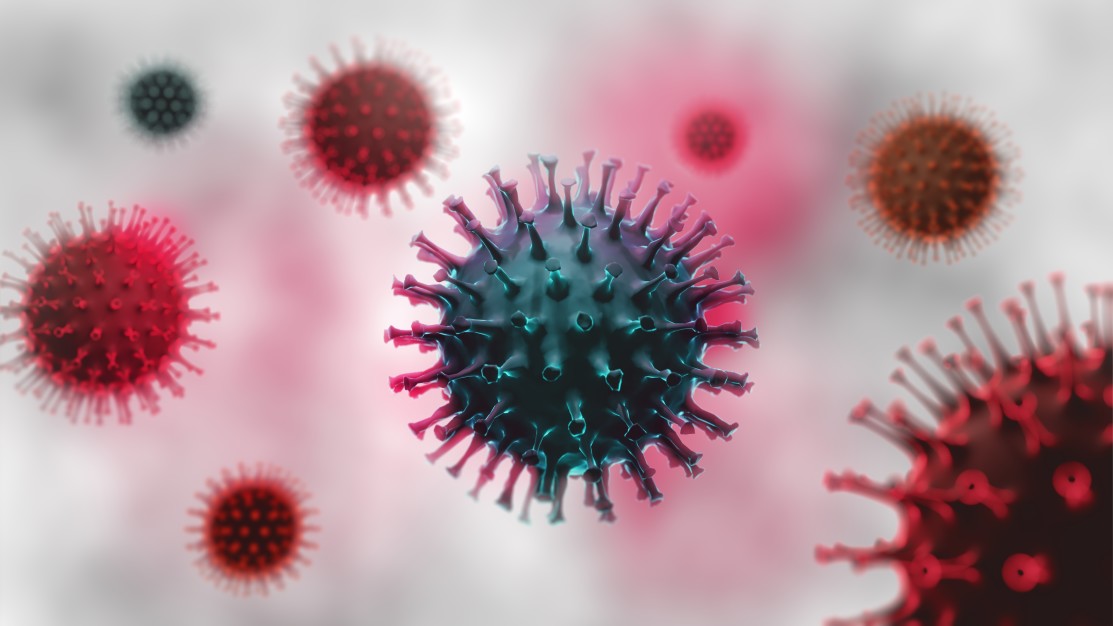 Knowledge is the best tool to fight against fear. A wise person chooses to be informed so they can make sound decisions. To join the fight against COVID misinformation, you can share this update through your social media platform of choice.
[KING COUNTY, Wash.] – (MTN) New Covid-19 cases and hospitalizations remain stuck on a plateau exhausting medical personnel across the state. Skagit County has a significant surge in new Covid-19 cases that continued to grow over the weekend.
The United States is approaching 750,000 Covid-19 deaths while the world passed 5 million confirmed fatalities in less than 23 months today.

The eviction moratorium ended for most Washingtonians today, but help is available for Bellevue, Kirkland, Woodinville, and King County residents.
Vaccination rates increased across the state and in King County, 88.6% of all eligible residents have had at least one dose.
A long list of public figures including Jen Psaki, Jason Momoa, Jon Bon Jovi, and Kristy Swanson reported they have Covid-19 in the last 48 hours. Only Swanson is in the hospital. After dire predictions in New York of thousands of police officers walking off the job, only 34 were suspended this morning.
The U.S. Marine Corps reported 93% of all active-duty troops are at least partially vaccinated with the deadline looming on November 28. The Corps made it clear they will take no prisoners among those who refuse to get vaccinated, and servicemembers will face discharge.
On Friday, Cornell Beard, the president of the International Association of Machinists and Aerospace Workers in Witchita, Kansas went on an anti-Semitic rant to the applause of the Kansas legislature. Not to be outdone, protesters outside New York governor Kathy Hochul's house on Sunday said they will burn down schools and town halls.
In disinformation, we dive into why two different studies about myocarditis have been pulled by medical journals.
This update uses the latest data from the Washington State Department of Health (WSDOH), released on November 1, 2021.
---
Washington State Update for November 1, 2021
Washington state Covid-19 update
County vaccination data was updated today and the tiers for new case rates have been updated. The least vaccinated counties have 197% more new cases per 100,000 residents than the most vaccinated. The 7 day moving average new case rate in San Juan County has been under 25 for four days. It is the only county in the state where the Covid-19 situation could be called, "normal."
For the first time since we started tracking new case rates by vaccinated population, a lower vaccinated group of counties has a lower rate. The number of new cases in Skagit County has increased over the weekend pushing up the average.
| Percent of Total Population Fully Vaccinated | Total Population in Group | Average 14-Day New Case Rate |
| --- | --- | --- |
| 70% or above (3 counties) | 2,343,250 | 220.4 |
| 60.00% to 69.99% (4 counties) | 1,242,200 | 356.3 |
| 50.00% to 59.99% (15 counties) | 3,433,900 | 392.0 |
| 40.00% to 49.99% (9 counties) | 599,225 | 378.5 |
| 31.20% to 39.99% (8 counties) | 158,300 | 434.3 |
14-Day New Covid-19 Cases per 100K average by Vaccination Rate for Total Population, Adjusted for Population by County
Through October 31, Washington's statewide 14-day rolling average is 334.6 Covid-19 cases per 100K – statistically unchanged from Friday.
No counties are reporting a new case rate above 800.0. This is the first time this has happened since August 17.
Four counties, Ferry, Klickitat, Lincoln, and Skagit, have a new case rate between 600.0 to 799.9.
Asotin, Chelan, Cowlitz, Douglas, Garfield, Grant, Lewis, Mason, Okanagan, Pend Oreille, Skamania, Spokane, and Stevens counties have a new case rate between 400.0 and 599.9.
It appears new cases and hospitalizations dropped significantly for people over 79 years old. However, Monday's report is typically incomplete and the numbers will likely be adjusted tomorrow.
| Age Group | 7-Day Case Rate | 7-Day Hospitalization Rate |
| --- | --- | --- |
| Ages 0-11 | 159.8 | 0.5 |
| Ages 12-19 | 146.7 | 0.9 |
| Ages 20-34 | 147.4 | 3.9 |
| Ages 35-49 | 166.2 | 7.3 |
| Ages 50-64 | 127.2 | 11.5 |
| Ages 65-79 | 95.1 | 18.2 |
| Ages 80+ | 80.8 | 26.8 |
7-day case rate and 7-day hospitalization rate is per 100K within the age group – the target for 7-day case rate is <25.0, but there are other factors such as vaccination rates within the age groups, how many total tests within the 7-day period, and the positivity rate within each age group
The USA Today COVID Tracker was not updated for Monday.
Washington state Covid-19 related eviction and foreclosure moratorium ends
Almost 21 months since the first Covid-19 case was identified in Everett on January 21, 2020, Governor Jay Inslee let the eviction moratorium come to an end. The governor created a bridge over the summer, extending eviction relief until October 31 due to issues at a state, county, and local level in distributing funds allocated by the American Rescue Plan.
The U.S. Census estimates there are 1.054 million rental households in Washington state and KHQ6 recently estimated 8% of all rental households are behind on rent – approximately 84,000 families. The Seattle Times reported more than 27% of households potentially facing eviction are in Pierce County. Before COVID, 3% to 5% of Washington state renters would normally be in arrears.
Seattle, Burien, and Kenmore extended eviction protections until early 2022.
The unemployment rate in Washington dropped to 4.9% in September.
Travel Advisories
We are very encouraged by the hospital readiness data for the East Hospital Region and believe we can end the travel advisory in the next five to 12 days. For now, we're maintaining our recreational travel advisory to the East Hospital Region, including Adams, Asotin, Ferry, Garfield, Lincoln, Pend Oreille, Spokane, Stevens, Wahkiakum, and Whitman counties. Acute care and ICU capacity remain limited.
Additionally, we are maintaining the travel advisory for the Northwest Hospital Region. The region includes Clallam, Jefferson, Kitsap, and Mason counties.
We continue to strongly advise against all nonessential travel to Alaska, Idaho, Montana, and Wyoming. Alaska and the Idaho Panhandle are experiencing an extreme number of Covid-19 hospitalizations. Hospital resources in these regions are constrained, and you may receive inadequate care if you experience a serious medical emergency. Data out of Wyoming is encourage and we may drop our travel advisory in the next 14 to 21 days.
Thank you
Thank you to our new subscribers and those of you who have made one-time contributions. On behalf of the entire team, thank you for helping us keep the lights on!
Vaccination
FDA Authorizes Pfizer Covid-19 vaccine for emergency use in children 5 to 11
The Food and Drug Administration (FDA) authorized the emergency use of the Pfizer-BioNTech Covid-19 vaccine to include children 5 through 11 years of age. The authorization was based on the FDA's evaluation of the data that included input from independent advisory committee experts who voted 17-0-1 in favor of making the vaccine available to children in this age group.
The immune responses of children 5 through 11 were comparable to adolescents and young adults. In addition, the vaccine was found to be 90.7% effective in preventing COVID-19 in children 5 through 11. The vaccine's safety was studied in approximately 3,100 children who received the vaccine and no serious side effects.
The Centers for Disease Control and Prevention's (CDC) Advisory Committee on Immunization Practices will meet next week on November 2 and 3 to discuss further clinical recommendations.
"As a mother and a physician, I know that parents, caregivers, school staff, and children have been waiting for today's authorization. Vaccinating younger children against COVID-19 will bring us closer to returning to a sense of normalcy," said Acting FDA Commissioner Janet Woodcock, M.D. "Our comprehensive and rigorous evaluation of the data pertaining to the vaccine's safety and effectiveness should help assure parents and guardians that this vaccine meets our high standards."
The Pfizer-BioNTech Covid-19 Vaccine for children 5 through 11 is administered as a two-dose series, three weeks apart, as a 10 microgram dose. Individuals 12 years of age and older receive a 30 microgram dose. Full efficacy is reached two weeks after the final dose is administered.
Health and Human Services have purchased 28 million doses with regional distribution beginning next week.
Hospital Status
According to the DoH COVID Dashboard, 91% of all staffed acute care beds are occupied, and 15.2% of patients have Covid-19. Statewide, hospitals have the staff to support approximately 641 additional acute care patients.
ICUs are at 88.7% of capacity statewide, with 25.0% of ICU patients fighting Covid-19 – an estimated 295 patients with 54.0% on ventilators. The state has the staff to support approximately 137 additional ICU patients.
On Sunday, the 7-day rolling average hospital admission rate for new COVID patients was 94. The Department of Health reported 1,026 Covid-19 patients statewide on October 31, with 159 requiring ventilators. Data on Monday is typically incomplete and will likely be adjusted tomorrow.
Although the percentage of Covid-19 patients continues to slowly decline, most hospitals remain near capacity as elective surgeries restart.
During the Washington State Hospital Association briefing today, Dr. Mary Fairchok of Mary Bridge Children's Hospital in Tacoma said during September 114 pediatric patients tested positive for Covid-19 in the emergency department. Almost 40% of those patients, 45, developed Multisystem Inflammatory Syndrome (MIS-C). MIS-C is a rare complication that school-age children can get during and after a COVID infection. Discovered in the U.K in 2020, it is similar to toxic shock syndrome and Kawasaki disease.
The vast majority of hospitalized Covid-19 patients are unvaccinated.
| Hospital Region | Counties | ICU Occupancy | ICU COVID Patients | Acute Care Occupancy | Acute Care COVID Patients |
| --- | --- | --- | --- | --- | --- |
| East | Adams, Asotin, Ferry, Garfield, Lincoln, Pend Oreille, Spokane, Stevens, Wahkiakum, Whitman | 88.2% | 34.1% | 90.0% | 20.1% |
| North | Island, San Juan, Skagit, Whatcom | 58.1% | 26.2% | 65.0% | 11.9% |
| North Central | Chelan, Douglas, Grant, Okanogan | 90.8% | 57.5% | 77.3% | 25.1% |
| Northwest | Clallam, Jefferson, Kitsap, Mason | 91.7% | 38.0% | 95.8% | 20.9% |
| Puget Sound | King, Pierce, Snohomish | 93.0% | 19.9% | 96.0% | 13.0% |
| South Central | Benton, Columbia, Franklin, Kittitas, Walla Walla, Yakima | 91.0% | 22.4% | 84.6% | 18.8% |
| Southwest | Clark, Cowlitz, Klickitat, Skamania | 73.3% | 22.7% | 89.4% | 13.9% |
| West | Grays Harbor, Lewis, Pacific, Thurston | 88.8% | 32.6% | 91.4% | 17.6% |
Hospital status by region – ICU Occupancy should be below 80%, ICU COVID Patients should be below 20%, Acute Care Occupancy should be below 80%, and Acute Care COVID Patients should be below 10%
Back to School
School District
Status
Less than 10 Active Cases
10 or More Active Cases
Bellevue

YELLOW

– Ardmore (2*)
– Bennett (1*)
– Cherry Crest (1*)
– Chinook (1*)
– Lake Hills (1*)
– Newport Heights (2*)
– Sammamish (2*)
– Spiritridge (2*)
– Stevenson (3*)
– Tyee (1*)
– Woodridge (1*)
None
Lake Washington

YELLOW

– Alcott (5)
– Bell (24)
– Carson Elementary (6)
– Clara Barton (3)
– Eastlake High (48)
– Ella Baker (6)
– Finn Hill Middle School (6)
– Frost (5)
– ICS (4)
– Juanita Elementary (1)
– Juanita High (17)
– Kamiakin Middle School (25)
– Keller (6)
– Kirk Elementary (10)
– Lakeview Elementary (7)
– Lake Washington High School (7)
– McAuliffe (1)
– Muir Elementary (1)
– Redmond Middle School (1)
– Redmond High School (52)
– Rockwell (2)
– Sandburg/Discovery (4)
– Timberline Middle School (28)
– Twain Elementary (15)
None

Northshore

YELLOW

– Arrowhead Elementary (5)


– Bothell High School (21**)


– Canyon Creek Elementary (4)
– Canyon Park Middle School (2)
– Crystal Springs Elementary (9)
– East Ridge Elementary (7)
– Fernwood Elementary (4)
– Frank Love Elementary (17)
– Hollywood Hills Elementary (1)
– Inglemoor High School (7)
– Kenmore Elementary (4)
– Kenmore Middle School (6)
– Kokanee Elementary (4)
– Leota Middle School (1)


– Lockwood Elementary (16**)




– Maywood Hills Elementary (5)


– Morelands Elementary (1)
– North Creek High School (9**)
– Northshore Middle School (11)
– Ruby Bridge Elementary (14)
– Shelton View Elementary (4)
– Skyview Middle School (3)
– Timbercrest Middle School (5)
– Wellington Elementary (8**)
– Westhill Elementary (9)


– Woodin Elementary (10**)


– Woodinville High School (7)


– Woodmoor Elementary (14)

None

Local Districts Scorecard – * indicates positive cases only ** indicates 5 or more confirmed positive cases
We redefined the school district statuses. Information for classroom and building closures has been a challenge to obtain, both for closures and reopening. We are adopting moving any school with more than ten active COVID cases reported into the red, and we've adjusted the third column to reflect this change.
The Northshore School District moved back to yellow status with active Covid-19 cases dropping at Bothell High School and Lockwood Elementary School.
The Lake Washington School District added seven schools with active COVID cases, but total numbers remain low.
We continued to encourage parents to request daily updates from the Lake Washington School District. We would also encourage parents to request the Bellevue School District include data on close contacts. These two changes would bring the three school districts we track into alignment.
Kirkland-Bellevue-Woodinville
EvergreenHealth Kirkland reports hospital is treating 29 Covid-19 patients
EvergreenHealth in Kirkland reported they had 29 hospitalized Covid-19 patients on Monday afternoon, with five more admitted after 6:30 a.m. on Sunday.
None of the ICU patients are vaccinated and four of the nine are on ventilators. The two breakthrough cases currently being treated are over 60 years old.
Local rent, mortgage, and utility assistance are available
Rent, mortgage, and utility assistance are available for the Bellevue-Kirkland-Woodinville region.
The Bellevue City Council authorized $7 million from the federal American Rescue Plan to support residential rental and mortgage relief. The City of Bellevue Rental and Mortgage Assistance web page provides additional information and links to community organizations accepting applications.
Kirkland has a Rental Relief Resource Center to apply for rent, mortgage, and utility assistance. Additionally, rent and assistance are available for small businesses.
The City of Woodinville in cooperation with the Woodinville Chamber of Commerce and Centro Cultural Mexicano is accepting rental assistance applications for individuals and families that reside in the 98072 zip code.
For people who live in unincorporated King County, rental assistance is available for low-income households through the Eviction Prevention and Rent Assistance Program. Renters can visit the Tenant Registration page to learn about eligibility and apply for assistance.
Kirkland Health Fair and Community Vaccination Event on November 6
The Kirkland Health Fair and Community Vaccination Event will be held on Saturday, November 6, from 10 a.m. to 2 p.m at Juanita High School. Hosted by the City of Kirkland in partnership with Public Health – Seattle and King County, the event will provide Covid-19 vaccination, information, education, and more.
At this time, organizers are not planning to provide vaccinations for children 5 to 11 years old, according to David Wolbrecht, Senior Neighborhood Services Coordinator with the City of Kirkland.
National Round-Up
Johns Hopkins University Cumulative Case Tracker reports 17,599 new cases and 164 deaths nationwide on Monday. Most states don't report data over the weekend so the number should be considered incomplete.
Johns Hopkins University also reported that the planet has recorded 5,005,344 Covid-19 deaths and 247,118,535 confirmed cases since SARS-CoV-2 appeared in China 23 months ago. Researchers believe both figures are undercounted, with the estimated death toll closer to 10 million.
Almost 15% of the confirmed deaths have been in the United States.
Globally, this would make Covid-19 the fourth or fifth leading killer on the planet in 2020 and again in 2021.
White House press secretary Jen Psaki has Covid-19
White House press secretary Jen Psaki said Sunday that she had tested positive for Covid-19. Psaki last met with President Joe Biden on Tuesday of last week, is vaccinated, and said she only has mild symptoms.
In a statement released on Sunday, Psaki reported "members of my household testing positive for Covid-19," as the reason why she did not accompany President Biden on his European diplomacy trip.
"Since then, I have quarantined and tested negative (via PCR) for COVID on Wednesday, Thursday, Friday, and Saturday," Psaki said. "However, today, I tested positive for COVID. While I have not had close contact in person with the president or senior members of the White House staff since Wednesday — and tested negative for four days after that last contact — I am disclosing today's positive test out of an abundance of transparency. I last saw the president on Tuesday, when we sat outside more than six feet apart, and wore masks."
Actor Jason Momoa tests positive for Covid-19
Days after attending the Dune premiere in the U.K on October 15, the 42-year-old actor Jason Momoa reported he had tested positive for Covid-19 in an Instagram story.
"I got hit with COVID right after the premiere. There was a lot of people I met in England, and so got a lot of aloha from people."
"And who knows? But either way, I'm doing fine. Thank you for all your concerns and love. And, yeah, I'm just camped out in my house."
Jon Bon Jovi tests positive for Covid-19
Jon Bon Jovi tested positive for COVID-19 during a rapid test just before he was set to perform a concert in Miami Beach according to a report in the Idaho Statesman. An announcer took to the stage to give the crowd the bad news just before Saturday night's concert at Loews South Beach was set to begin, WSVN in Miami reported. Bon Jovi, 59, and his bandmates took rapid tests just before the concert and Bon Jovi tested positive. He is fully vaccinated.
Actor Kristy Swanson hospitalized with Covid-19
Kristy Swanson has been hospitalized due to COVID pneumonia according to a tweet she posted early Monday morning. The 51-year-old actress who was Buffy in the Buffy the Vampire Slayer movie has expressed support for Ivermectin, doubts about the vaccine, and supports a variety of conspiracy theories. She was taken by ambulance to the hospital on Sunday.
"Prayers for me please," she wrote. "Yesterday I took an ambulance ride to the hospital. I'm still here with pneumonia, I'm on oxygen etc, all covid related of course. I'm in good spirits and in great hands."
In a follow-up, she tweeted more details about what led to her hospital stay: "I was just at the tail end of my Covid diagnosis when it jumped into my lungs. So they are treating me with Baricitinib & blood thinners so I don't clot. I'm ok."
After multiple news agencies reported on her previous Twitter history, she released a statement declaring she has never been "anti-vax."
93% of U.S. Marines vaccinated as deadline looms on November 28
As of October 21, 93% of active duty U.S. Marines were at least partially vaccinated according to the Department of Defense.
The Marine Times reported that any Marine unvaccinated after the November 28 deadline will be discharged and the directive issued by the Marine Corps today implied most will receive a general discharge but some could face court martial.
Barring an approved administrative, medical or religious accommodation, or a pending appeal, Marines who fail to meet the deadline will be processed for administrative separation, the MARADMIN said. General court-martial convening authorities will "retain authority to take any additional adverse administrative or disciplinary action" deemed appropriate.
A Marine is considered to have "refused the vaccine" when they do not have approved administrative, medical, or religious accommodation or a pending appeal, and they "received and willfully disobeyed a lawful order from a superior commissioned officer to be vaccinated against COVID-19;" the MARADMIN said.
The Marine Corps had not approved any religious exemptions to the COVID-19 vaccine as of Thursday, said Capt. Andrew Wood, a Marine Corps spokesman.
State Updates
Alaska
Multiple hospitals operate under crisis standards of care across Alaska with 202 Covid-19 patients hospitalized and more than 1,500 new cases over the weekend. Health officials are reporting 610 new COVID cases per 100,000 residents and a test positivity rate of 8.5%, offering the first positive news in weeks. A number of hospitals continue to operate under crisis standards of care and 22 ICU beds were available on Monday afternoon.
Earlier in the month, a series of contentious meetings at Anchorage City Hall debating a mask mandate for Alaska's large city turned into a super spreader event. Several members of Mayor Dave Bronson's administration became sick with Covid-19, including some breakthrough cases. William Topel, a well-known anti-vaccination activist was among the hundreds of mostly unmasked people in the packed room.
Topel, 68, had multiple health issues became ill with Covid-19 shortly after the meeting, and quickly declined in health. He was hospitalized in Anchorage and died of COVID-related illness on October 13. His supporters remained defiant at his funeral on October 25, according to Alaska Public Media.
"God's going to use this as a fulcrum to propel us into victory," friend and fellow activist Dustin Darden told the crowd after Topel's burial. "We're going to take every square inch of Anchorage, everything that Bill stood for every time he was out there, it's just been amplified 1,000 times."
After more than a week of theatrics that included Mayor Bronson supporting the use of Nazi symbols, and seven meetings that frequently devolved into screaming matches, the Anchorage Assembly voted to issue an emergency mask mandate. On October 13, the same day Topel died, Bronson vetoed the decision. A day later, the Assembly overrode the veto by vote, requiring masks on October 14.
On October 27, the Anchorage Assembly meeting scheduled to discuss routine city business devolved into an anti-mask debate again.
Anchorage Mayor Dave Bronson spoke at the "Alaska Early Treatment Summit" on Saturday. The summit included Covid-19 disinformation spreaders including Robert W. Malone MD, Ophthalmologist Richard Urso MD, and Ryan Cole, MD, who is the head of Ada County Health in Idaho and currently under investigation by the state medical board.
Malone is known for his claims that he invented mRNA vaccines. Malone was involved in early research in the 1980s according to multiple reports but is not considered "the" inventor or to have provided significant contributions to the development of mRNA. He became infamous for his claim that he graduated from Oxford University, omitting that the Oxford University he graduated from is located in Ohio.
Malone claims he had Covid-19 in February 2020 and suffers from long hauler syndrome. He states he got the Moderna vaccine in hopes it would "cure" his symptoms, but believes the vaccination made it worse.
The day before the summit, Alaska lost another anti-science advocate when Paul Kendall died of Covid-19 according to a report in the Advocate.
Paul Kendall, who ran for office several times without success, used the slur toward Chris Constant, a member of the Anchorage Assembly, during a September 29 meeting on a proposed mask mandate for the city. The assembly is Anchorage's governing body, similar to a city council.
At the meeting, many residents who opposed the mandate spoke to the council. When Kendall took the mike, he said to Constant, "I thought you were just a cocksucker, but you're a coward," as documented on video by The Alaska Landmine, a news website. Some people cheered Kendall, who was then escorted from the building. He was later arrested for trespassing.
"I've been called worse by better," Constant, who supports the mandate, said when the meeting closed.
Alaska remains at the top of the list for the highest rate of COVID-19 infection in the country, according to a report by Alaska Public Radio. And with a higher proportion of unvaccinated residents occupying hospital beds, Alaska's Chief Medical Officer Dr. Anne Zink is pointing to misinformation and distrust as major factors.
Zink recently wrote an editorial in The Washington Post reflecting on many issues around the pandemic. In part of the piece, Zink writes about treating an unvaccinated patient struggling with COVID-19 who had spent hundreds of dollars on unproven, online remedies that didn't help.
May the odds ever be in your favor.
Idaho
Idaho reported 37 more Covid-19 deaths over the weekend with 17 in overwhelmed Kootenai County. The Gem State is now in its seventh week of rationing hospital care with no end in sight.
KMVT reported, "Idaho will be able to exit crisis standards of care when the surge of patients being driven by COVID-19 no longer exceeds the healthcare resources available," said Dave Jeppesen, Director of the Department of Health and Welfare.
COVID data is beginning to show some promising signs of decline, but Jeppesen says the state is still not ready to begin actively restoring conventional care standards.
"Testing positivity declined to 12% this past week, marking the fifth week of decline, but still remains far above the target of 5%," Jeppesen said. "The number of new cases remains high, but declining and hospitalizations remain too high, but with encouraging downward trends."
Not only is the current hospital data not yet to a point that conventional standards of care would be possible, but other Idaho COVID trends offer more reason for healthcare officials to be hesitant.
Kansas
On Friday a special legislative hearing was held in Topeka where several state lawmakers met with members of the public to discuss the vaccine mandate pressed by the Biden administration.
KAKE reported the president of the International Association of Machinists and Aerospace Workers, District Lodge #70, Cornell Beard made anti-Semitic statements that received applause in the capitol.
"We're basically saying you're the modern-day Jew," Beard told the committee on Friday. "You're gonna wear that star … and we don't give a damn if you complain about it or not."
Several state representatives and senators also agreed with Beard's comparison to what companies like Spirit and Textron have enforced following the executive order to have all federal contracted workers to be vaccinated by December 8, 2021
Committee Chair Brenda Landwehr, of Wichita, said she agrees with his comparison saying, …"you're right and I thank you for saying that." regarding the comments made by Beard of comparing mask-wearing and the stance of being against the mandate similar to being 'a modern-day racist."
Montana
The state health department has found that COVID-19 was the third leading cause of death in 2020 in Montana. Experts predict the same will hold true in 2021.
Montana Public Radio is reporting provisional data show that 1,258 Montanans died last year due to COVID-19. So far in 2021, there have been more than 1,100 deaths due to the virus.
The state's acting medical director, Dr. Maggie Cook-Shimanek, says the deaths are "almost entirely preventable" with the widespread availability of safe and effective vaccines to protect against the virus.
New York
Anti-vaccination, anti-mandate, and anti-government protesters gathered outside New York governor Kathy Hochul's Staten Island home and cheered as a speaker declared that schools and city halls would be burned down. The speaker continued to mutilate U.S. history stating that in 1776 American Colonists didn't talk they just took action.
After weeks of fear-mongering and predictions from the New York City Police union president that 10,000 officers would quit, only 34 NYPD commissioned officers were on unpaid leave for refusing to get the Covid-19 vaccine. Another 40 civilian employees were also on leave, representing just 0.15% of the entire force.
In total, 9,000 municipal employees were on leave Monday morning citywide. Eighteen New York Fire Department fire companies were offline. Firefighters staged a sickout today with 2,300 calling in sick for the day. According to New York City officials, normally 800 to 1,000 firefighters would call in sick on any given day. None of the city's fire stations were closed, and 332 companies were operational.
Wyoming
Data from Wyoming is more encouraging as new cases and hospitalizations start to drop. Officials reported 182 hospitalized statewide while the number of new cases dropped to 250 per day.
Disinformation
Last month the report Myocarditis Adverse Events in the U.S. Vaccine Adverse Events Reporting System VAERS in Association with COVID-19 Injectable Biological Products made a lot of headlines. The report has since been withdrawn after it was revealed the study used unverified VAERS data. VAERS is a self-reporting vaccine injury tracking database that anyone can enter results in. The database is littered with unproven and wild claims of vaccine side effects.
This is the second study withdrawn in less than 60 days. A study out of Ottawa, Canada was withdrawn on October 1 after it failed peer review. That study alleged to have found that one out of every thousand mRNA Covid-19 vaccinations causes myopericarditis to develop rapidly in otherwise healthy individuals.
The study was based on researching 32,000 doses and reviewing reports of adverse events. However, the actual number was 845,930 doses, resulting in an error that was 25 times smaller than the original result.
Some medical journals with official-sounding names are "pay to play" and there is tremendous competition to get published in the medical field. For smaller journals, tantalizing headlines equals clicks and subscribers which provides revenue. Regrettably, in the race to provide content, due diligence sometimes is delayed and for unethical publishers, ignored.
Myocarditis is a very rare condition that can occur after receiving a dose of an mRNA vaccine, particularly among young men. In the United States, Myocarditis has been reported less than 1,000 times to date.