All eyes on FDA and CDC for booster ruling tomorrow – local, state, and national update for November 18, 2021
More states approve boosters for all adults as new COVID cases are up 14% nationwide.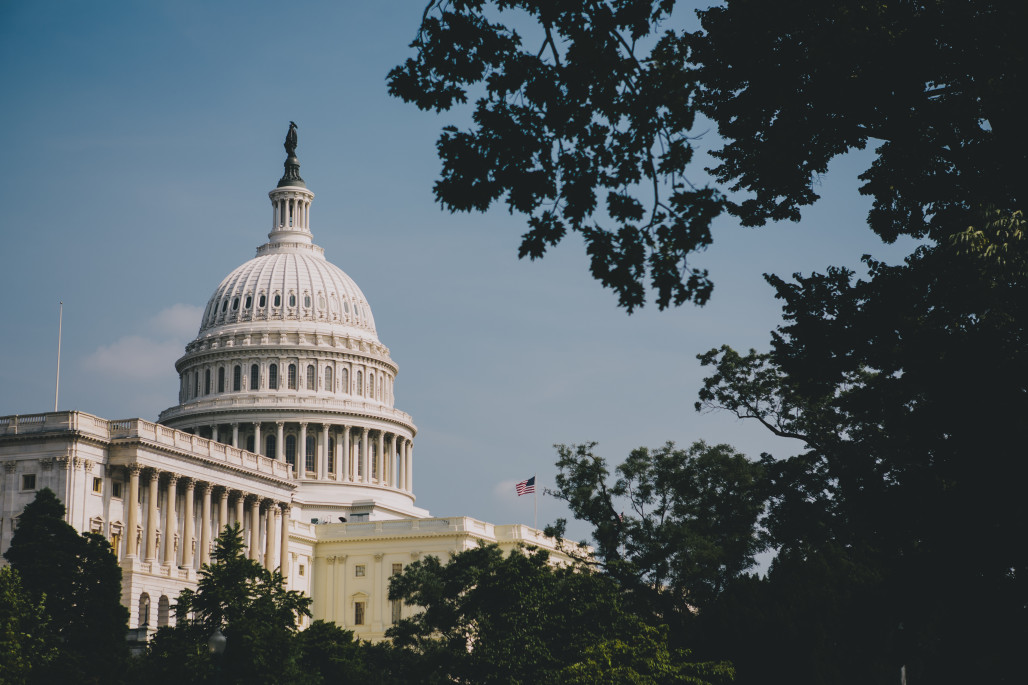 Knowledge is the best tool to fight against fear. A wise person chooses to be informed so they can make sound decisions. To join the fight against COVID misinformation, you can share this update through your social media platform of choice.
[KING COUNTY, Wash.] – (MTN) New cases declined slightly while hospitalizations now rest on a seven-day-old plateau as Washington approaches the end of the 21st month fighting Covid-19. Sixteen counties no longer have "high transmission" rates.
In state news, British Columbia and Washington have eased border crossing rules, waiving COVID test requirements at some crossings. Drivers who need to bypass road closures due to flooding and mudslides can cross the border without the required PCR test, but only if they agree they are transiting between border crossing.

Governor Inslee backed down from plans to use stricter measures for Washington employers with 100 or more workers, as the nation waits to see what happens to the Biden Administration's OSHA Covid-19 vaccination requirements.
The Washington State Department of Health announced that free in-home COVID test kits will be made available in nine counties.
Locally, the Bellevue School District is down to five confirmed COVID cases districtwide between students and staff. In the Northshore School District, Maywood Elementary is dealing with a surge of new Covid-19 cases, with 11 cases, eight confirmed this week.
Nationally the number of new cases is up 14% and more governors provided guidance or directives to make booster shots available to all adults. The vaccination deadline is ten days away from the U.S. Navy and Marine Corps. The Pentagon reported 99% of sailors are vaccinated versus 93% of marines.
The NFL is dealing with another potential COVID scandal, with Tampa Bay Buccaneers wide receiver Antonio Brown accused of buying a fake vaccination card.
This update uses the latest data from the Washington State Department of Health (WSDOH), released on November 18, 2021.
---
Washington State Update for November 18, 2021
Washington state Covid-19 update
New Covid-19 case rates are showing a pattern of county hotspots instead of widespread transmission. As an example, Chelan County just rolled over 60% of all residents vaccinated this week but is dealing with a bump in new cases.
There remains a significant difference between lower-vaccinated counties and counties where at least 70% of the total population is fully inoculated.
If Washington state wants to ever get to a place of endemic spread, the data indicates the bare minimum vaccination rate would be 70% of the entire population.
| Percent of Total Population Fully Vaccinated | Total Population in Group | Average 14-Day New Case Rate |
| --- | --- | --- |
| 70.00% or above (3 counties) | 2,343,250 | 167.4 |
| 60.00% to 69.99% (4 counties) | 1,242,200 | 328.5 |
| 50.00% to 59.99% (17 counties) | 3,664,000 | 306.1 |
| 40.00% to 49.99% (9 counties) | 375,575 | 285.1 |
| 31.80% to 39.99% (6 counties) | 151,850 | 241.3 |
14-Day New Covid-19 Cases per 100K average by Vaccination Rate for Total Population, Adjusted for Population by County
Through November 17, Washington's statewide 14-day rolling average is 264.5 Covid-19 cases per 100K. There are signs that a new plateau is forming with transmission rates too high coming into the start of the holiday travel season.
Chelan, Douglas, Klickitat, Lewis, Lincoln, Skagit, and Spokane counties have new case rates between 400.0 and 599.9. Okanogan and Grays Harbor Counties were just under 400.
Sixteen counties representing 3.52 million Washingtonians have a 7 day moving average case rate under 100.
The 7 day new case rate was unchanged and the hospitalization rate increased for elderly patients 80 and older..
| Age Group | 7-Day Case Rate | 7-Day Hospitalization Rate |
| --- | --- | --- |
| Ages 0-11 | 119.8 | 0.7 |
| Ages 12-19 | 111.1 | 0.9 |
| Ages 20-34 | 116.7 | 2.8 |
| Ages 35-49 | 125.3 | 5.9 |
| Ages 50-64 | 94.9 | 9.6 |
| Ages 65-79 | 64.0 | 16.0 |
| Ages 80+ | 66.0 | 25.7 (up) |
7-day case rate and 7-day hospitalization rate is per 100K within the age group – the target for 7-day case rate is <25.0, but there are other factors such as vaccination rates within the age groups, how many total tests within the 7-day period, and the positivity rate within each age group
The USA Today COVID Tracker reported 27 deaths on Wednesday and 39 on Tuesday.
British Columbia and Washington agree to ease border rules due to severe flooding and road closures
Canadian border agents will be waiving COVID-19 test requirements for people choosing to drive through Washington State to bypass highway closures between the Lower Mainland and the Okanagan due to flooding and landslides.
"Given the current situation in B.C., travelers who must transit through the United States to get to their residence in Canada are exempt from the COVID-19 pre-arrival test, the test in Canada, and quarantine requirements," stated a Canada Border Services Agency (CBSA) spokesperson by email.
CBSA expects to be using pre-existing exemptions within federal government orders to apply to travelers who are simply transiting Washington State highways, such as between the Osoyoos border crossing and checkpoints entering Surrey.
Individuals will still need to present a valid passport to cross the international border.
Governor Inslee backs down on expansion of OSHA vaccine and test requirements
During media availability today, Governor Jay Inslee indicated the state was backing down on expanding pending Biden Administration rules that would require companies with more than 100 employees to have vaccinated staff or rest weekly. Earlier the governor had said the state was considering removing the testing requirement and applying the same standard to medium and large private employers that are required for state employees.
The new OSHA rules that were supposed to go into effect on January 5, 2022 are in limbo. The 5th Circuit Court of Appeals upheld a stay of the mandate, calling it "staggeringly overbroad," saying it failed to account for the different levels of risk faced by workers in different workplace settings. The court ruled OSHA may not implement the mandate unless another court overturns the ruling.
The 6th Circuit Court was selected using a ping pong ball to hear the broader case, which will likely head to the Supreme Court.
Nine Washington counties offering free at-home Covid-19 test kits
Nine counties in the northeastern, south central, and southwestern parts of Washington will offer free at-home COVID tests to residents.
Kira Lewis, a public health nurse at the Spokane Regional Health District, says at-home tests take about 10 minutes, and could be taken Thanksgiving or Christmas morning before going over to a family member's house.
"More testing in the community that's accessible to all members of the public helps people make good decisions about their social lives and interacting with others," she said. "That is important for the individual and it's important for our community as a whole moving forward, continuing to have high rates of transmission in our area. We need to meet that with high rates of available testing."
The nine counties are Adams, Benton, Cowlitz, Ferry, Franklin, Okanogan, Pend Oreille, Spokane, and Stevens.
Travel Advisories
Due to severe flooding and strained hospital resources, we are maintaining the travel advisory for the Northwest Hospital Region. The region includes Clallam, Jefferson, Kitsap, and Mason counties.
We continue to advise to avoid all nonessential travel to Alaska, Colorado, Idaho, and Montana. Hospital resources in these states remain constrained, and you may receive inadequate care if you experience a serious medical emergency.
Finally, we continue to recommend avoiding recreational travel to Wyoming. The situation continues to improve but hospital resources remain constrained.
Thank you
Thank you to our new subscribers and those of you who have made one-time contributions. On behalf of the entire team, thank you for helping us keep the lights on!
Vaccination
More states open up booster shots to all adults
Kentucky, Louisiana, Maine, Massachusetts, Vermont, and Utah joined eight other states already opening up booster shots to all adults, as more governors try to get ahead of the start of a sixth wave.
New York and Rhode Island haven't made boosters available to all adults statewide, but are asking healthcare providers not to turn anyone away in counties with high transmission rates.
Arkansas and West Virginia reported encouraging news that many were taking advantage of the new guidelines.
Get Your Booster
If you are eligible for a Covid-19 booster shot Malcontent News strongly encourages you to not delay getting your second or third dose. It is fast, free, and easy. There is growing evidence that the half-life of Covid-19 vaccines is six to ten months, and the half-life for so-called natural immunity is 5 to 7 months.
According to the Washington State Department of Health, through November 7, 675,000 residents have received their Covid-19 booster. Over 1.8 million adults in Washington have a BMI of 25 or higher or are older than 65.
There is significant data that shows natural and vaccine-based immunity starts to fade after four to seven months and countries that implemented aggressive Covid-19 booster shot programs significantly reduced new cases and hospitalizations.
Hospital Status
Hospital readiness continues to slowly improve except on the Olympic Peninsula. Although the number of COVID patients under care is in decline, the total number of hospitalized patients is unchanged due to deferred elective surgeries, increased movement among the population creating more injuries, and other wintertime diseases.
According to the DoH COVID Dashboard, 91.2% of all staffed acute care beds are occupied, and 12.3% of patients have Covid-19. Statewide, hospitals have the staff to support approximately 633 additional acute care patients.
ICUs are at 87.6% of capacity statewide, with 20.2% of ICU patients fighting Covid-19 – an estimated 238 patients with 49.1% on ventilators. The state has the staff to support approximately 147 additional ICU patients.
On Wednesday, the 7 day rolling average hospital admission rate for new COVID patients was 89. The Department of Health reported 882 Covid-19 patients statewide with 117 requiring ventilators. The number of hospitalized Covid-19 patients has been in the mid-800s to low-900s for seven days in a row.
| Hospital Region | Counties | ICU Occupancy | ICU COVID Patients | Acute Care Occupancy | Acute Care COVID Patients |
| --- | --- | --- | --- | --- | --- |
| East | Adams, Asotin, Ferry, Garfield, Lincoln, Pend Oreille, Spokane, Stevens, Wahkiakum, Whitman | 86.1% | 24.1% | 89.0% | 13.8% |
| North | Island, San Juan, Skagit, Whatcom | 67.3% | 26.6% | 81.5% | 12.5% |
| North Central | Chelan, Douglas, Grant, Okanogan | 94.7% | 43.1% | 75.2% | 17.0% |
| Northwest | Clallam, Jefferson, Kitsap, Mason | 92.8% | 26.1% | 96.8% | 12.9% |
| Puget Sound | King, Pierce, Snohomish | 91.5% | 18.6% | 95.4% | 11.4% |
| South Central | Benton, Columbia, Franklin, Kittitas, Walla Walla, Yakima | 87.1% | 18.7% | 84.3% | 15.3% |
| Southwest | Clark, Cowlitz, Klickitat, Skamania | 70.0% | 13.5% | 85.7% | 9.0% |
| West | Grays Harbor, Lewis, Pacific, Thurston | 87.8% | 18.7% | 91.7% | 14.2% |
Hospital status by region – ICU Occupancy should be below 80%, ICU COVID Patients should be below 20%, Acute Care Occupancy should be below 80%, and Acute Care COVID Patients should be below 10%
School Readiness
School District
Status
Less than 10 Active Cases
10 or More Active Cases
Bellevue
GREEN
– Bennett (1*)
– Bellevue (1*)
– International (1*)
– Puesta del Sol (1*)
– Somerset (1*)
None
Lake Washington

YELLOW

– Alcott (3*/11)
– Audubon (1*/7)
– Blackwell (2*/3)
– Carson (1*/3)
– Clara Barton (4*/24)
– Eastlake High (1*/17)
– Ella Baker (2*/4)
– Evergreen Middle School (1*/0)
– Finn Hill Middle School (5)
– Inglewood Middle School (5**/34)
– Juanita High (1*/12)
– Kamiakin Middle School (2*/27)
– Kirk Elementary (3*/13)
– Kirkland Middle School (1*/10)
– Lakeview Elementary (1*/1)
– Lake Washington High School (3*/7)
– McAuliffe (2*/6)
– Northstar Middle School (12)
– Redmond High School (1*/12)
– Renaissance Middle School (1*/6)
– Rose Hill Middle (1*/7)
– Rush Elementary (3*/0)
– Sandburg/Discovery (1*/4)
– Smith Elementary (1*/9)
None

Northshore

RED

– Arrowhead Elementary (0/1)
– Bothell High School (5**/9)
– Canyon Creek Elementary (4*/24)
– Canyon Park Middle School (1*/12)
– Crystal Springs Elementary (3*/34)
– Eastridge Elementary (1*/3)
– Fernwood Elementary (1*/2)
– Frank Love Elementary (0/6)
– Hollywood Hills Elementary (2*/0)
– Inglemoor High School (4*/1)
– Kenmore Middle School (1*/2)
– Kokanee Elementary (1*/1)
– Leota Middle School (2*/1)
– Moorlands Elementary (0/5)
– North Creek High School (2*/8)
– Northshore Middle School (1*/9)
– Ruby Bridges Elementary (1*/4)
– Shelton View Elementary (0/1)
– Skyview Middle School (0/1)
– Sunrise Elementary (1*/4)
– Timbercrest Middle School (2*/8)
– Wellington Elementary (1*/5)
– Westhill Elementary (2*/3)
– Woodin Elementary (3*/5)
– Woodinville High School (2*/2)


– Woodmoor Elementary (2*

/3)
– Maywood Hills Elementary (11**/5)

Local Districts Scorecard – * indicates positive cases only ** indicates 5 or more confirmed positive cases – (x*/y) x is positive cases and 7 quarantined, quarantined does not include positive cases
We redefined the school district statuses. Information for classroom and building closures has been a challenge to obtain, both for closures and reopening. We are adopting moving any school with more than ten active COVID cases reported into the red, and we've adjusted the third column to reflect this change.
Based on reader feedback, and improvement in the data we are receiving, we have adjusted how we are reporting data. The Lake Washington and Northshore School Districts are now reported as (X*/Y) or (X**/Y). X represents the number of positive cases while Y represents how many are in quarantine. The number in quarantine does not include positive cases. If there are two asterisks, that indicates five or more confirmed cases within the last 14 days at that school.
The Northshore School District moves to status red with Maywood Hills Elementary reporting 11 confirmed COVID cases and eight this week. It is the largest Covid-19 outbreak in terms of new cases reported at the same time in the three school districts Malcontent News tracks since school started.
The Bellevue School District stays status green with five confirmed cases in the last 14 days districtwide. Additionally, we can process quarantine data by the day, and we will start tracking those numbers next week.
The Lake Washington School District updates data once a week, and we've had no parent confirmed reports on new COVID cases this week.
We continued to encourage parents to request daily updates from the Lake Washington School District. This change would bring the three school districts we track into alignment.
Kirkland-Bellevue-Woodinville
No update
National Round-Up
Johns Hopkins University Cumulative Case Tracker reports 111,106 new cases and 1,622 deaths nationwide on Wednesday. The Delta variant continues to target the unvaccinated and a very small, but growing number of people vaccinated more than six months ago. New cases are up 14% since last week.
Vaccination deadline looms for active duty U.S. Navy and Marine Corps personnel
The Pentagon reported that 99% of sailors and 93% of Marines were either fully or partially vaccinated, with the November 28 deadline ten days away. Among the five branches, the Navy has the highest vaccination rate while the Marines have the lowest.
Marines and sailors who choose not to get the Covid-19 vaccine by the end of November will be released from the service, in a general but honorable discharge, officials with those services have said, making them ineligible for some benefits from the GI Bill.
The Orange County Register reported a message sent to the troops said "Marines refusing to take the vaccine absent medical exemptions, religious accommodations or pending appeal," will be processed for discharge and additional disciplinary action or even a court martial is not out of the question. The Navy has issued a similar message.
Army will push out soliders who refuse to get Covid-19 vaccine
Soldiers who refuse to get the COVID-19 vaccine and have not requested an exemption will no longer be allowed to re-enlist or be promoted, effectively ending their military careers, according to a report by Defense One. The new directive applies to active-duty troops as well as reservists and National Guardsmen, including those serving in states whose governors do not require the vaccine. 
The Nov. 16 memo, signed by Army Secretary Christine Wormuth, says troops' service records will be flagged the day they make their final vaccine refusal, which follows a meeting with a medical professional and a second order to get vaccinated. This flag will bar them from being promoted, reenlisting, continuing to receive enlistment bonuses, attending service-related schools, or receiving tuition assistance.
"I authorize commanders to impose bars to continued service…for all soldiers who refuse the mandatory vaccine order without an approved exemption or pending exemption request," Wormuth wrote in the memo. "The Soldier will remain flagged until they are fully vaccinated, receive an approved medical or administrative exemption, or are separated from the Army."
Tampa Bay Buccaneers wide receiver Antonio Brown accused of buying fake vaccine card
Days after brushing aside Green Bay Packers quarterback Aaron Rodgers less than truthful vaccination status, wide receiver Antonio Brown is accused by his former chef of buying a fake vaccination card, plunging the NFL into another public relations mess.
The Tampa Bay Times broke the story earlier today, with the chef claiming Brown bought the card to avoid NFL protocols. If true, Brown in theory could face massive fines from the NFL for repeated protocol violations. Aaron Rodgers broke as many as 16 Coivid-19 protocols but was ultimately fined $14,650 for attending an unsanctioned Halloween party.
Brown could be in additional trouble with the FBI. Buying a fake vaccination card is a federal crime. The Tampa Bay Buccaneers issued a brief statement via Twitter, indicating they had collected all vaccination records during the preseason and "no irregularities were observed."
State Updates
Arizona
Phoenix will require all city employees to be vaccinated by January 22, 2022, or face termination. Phoenix joins other cities such as New York City, Los Angeles, San Francisco, and Seattle that already require government employees to be vaccinated against COVID.
Colorado
UCHealth in Colorado will be getting a helping hand from the Department of Defense in the battle against COVID-19 according to a report by KKTV Channel 11.
A news release from UCHealth issued on Thursday states a team of about 20 nurses, providers, respiratory therapists, and administrators will be deployed to UCHealth Poudre Valley Hospital (PVH) for about a month. The team is expected to ease capacity and staffing challenges. The request came from Gov. Jared Polis.
"We are so grateful that this team will assist us in providing exceptional care in northern Colorado," said Kevin Unger, the president, and chief executive officer at PVH and UCHealth Medical Center of the Rockies in Loveland. "We anticipate this additional support and other plans we already have in the works will help make a significant difference."
District of Columbia
Mayor Muriel Bowser of Washington said on Tuesday that an indoor mask mandate in the nation's capital would be eased on November 22, reflecting a shift away from mask requirements as coronavirus vaccination rates continue to rise and infections fueled by the Delta variant subside in the city.
The New York Times reported about 88 percent of the District of Columbia's adult residents have received at least one vaccine dose, according to city health officials.
Masks will still be required in certain circumstances, including on public transportation, inside school buildings, and in congregate living facilities like nursing homes, college dormitories, and jails.
Idaho
In what could be read as a victory for Governor Brad Little and a blow to Lt. Governor Janice McGeachin, the Idaho legislature ended its special session making almost no changes to state COVID policies.
The House of Representatives approved five bills and sent them to the Senate. But the Senate did little more than refer them to committee and adjourn.
The Senate did adopt a memorial piece of legislation that sends a message to the president and Congress "to make a very forceful statement about our position on the presidential mandates related to Covid-19," said Senate Majority Leader Chuck Winder.
Kansas
An Olathe mother has filed a lawsuit against Walmart over the COVID-19 vaccine according to a report by FOX 4.
The lawsuit alleges that the woman's 15-year-old girl was vaccinated by a Walmart employee at the store's pharmacy without parental consent. The 15-year-old girl wanted the COVID-19 vaccine so she could hang out with her friends.
"The biggest problem I have with this situation is that Walmart vaccinated my daughter without my consent and knowledge," said the girl's mom Michelle Tonkinson.
In a statement, Walmart said, "Walmart is committed to offering quality and compliant health care. We take allegations like this seriously. We will review the claims and respond with the court as appropriate once we are served."
Massachusetts
Massachusetts health officials reported another 3,196 confirmed COVID-19 cases — the most in one day since February — and eight new deaths Thursday, according to a report by NBC 10.
The report pushed the state's number of confirmed COVID-19 cases to 826,996 since the start of the pandemic and its death toll to 18,834.
The number of new confirmed cases in Wednesday's report from the Department of Public Health had been the most in one day since September, according to archival data. But that report included "a backlog of testing results" from several prior days. The prior single-day high had been in February — and February 6 was the last time more than 3,196 cases were confirmed in one day.
Massachusetts Governor Charlie Baker announced the state was opening up booster shots to anyone over 18 years old, joining a growing list of states breaking with current FDA guidelines.
Minnesota
Hospitals across the state are delaying surgeries to free up bed space in the face of growing concerns over hospital capacity constraints, according to a report by KSTP.
"Things have been getting worse in the last couple of weeks," said Rahul Koranne, president and CEO of the Minnesota Hospital Association. "We have emergency departments that are full of patients. We have patients in beds in hallways. Our units are full."
Only 1.1% of ICU beds and 0.5% of non-ICU beds were available in the metro Thursday, according to response capacity data from the Minnesota Department of Health.
"Everybody's delaying surgeries. We're pulling this lever across the board. Our care teams, our leaders, our surgical teams are making this decision minute by minute," Koranne said. "Shoulder surgeries, knee surgeries, but even the last couple of weeks, what we are having to do unfortunately is push back some heart surgeries. At the end of the day, we only have a limited amount of care capacity available."
Missouri
On Thursday, the Missouri Department of Health and Senior Services once again reconfigured the state's COVID data dashboard, adding thousands of previously unreported deaths and infections, according to a report by the St. Louis Dispatch.
Some date back to the spring of 2020, and many are instances of illness or death now attributed to Covid-19 but that weren't publicly tallied by the state at the time.
As part of the update, the state also began reporting COVID cases that occurred after vaccination or prior infection. The numbers show that such cases have been remarkably rare, and are most common among those with underlying health conditions.
The department added 2,792 "probable" Covid-19 deaths, increasing the state total 22%
New Mexico
According to state health officials, around 25% of all COVID-19 cases in the last week were among children in a report by KOB.
School-age children are included in that group, so could this impact in-person learning? School districts around the state have new "enhanced" COVID procedures in place, in case the surge gets worse.
If a school has a certain percentage of COVID-positive cases, that facility would be required to start implementing those additional measures. The good news, so far, is that both Rio Rancho Public Schools and Albuquerque Public Schools said they have not reached that point, they hope to keep it that way.
Utah
For the third day in a row, 13 Utahns have been added to the death toll from COVID-19 — a number that now stands at 3,411 people, according to the Utah Department of Health in a story published by the Salt Lake Tribune.
The health department on Thursday also reported 1,789 new coronavirus cases in the past day. The rolling seven-day average for positive tests stands at 1,633 per day.
Intensive care units in the state remain near capacity, and over capacity in the state's largest hospitals. According to the health department, 96.7% of all ICU beds and 101.8% of ICU beds in larger medical centers are occupied. (Hospitals consider anything over 85% to be functionally full.) Of all ICU patients, 44.2% are being treated for COVID-19.
Virginia
On Thursday, Sentara Healthcare faced off in court with one of their own doctors, Paul Marik, according to WTKR.
Marik, who is the director of the Critical Care Unit at Sentara Norfolk General Hospital, is suing the healthcare system because they won't allow him to treat COVID-19 patients with the drug ivermectin, along with a host of other drugs that make up his developed MATH+ Protocol.
"Almost all of the treatments we use have been demonstrated to be safe and effective in randomized controlled trials," Marik said.
Marik claims that Sentara's policy may have led to the deaths of four of his patients who were never given the opportunity to learn of or be treated with potentially life-saving medicines. He said these actions are criminal.
There is not a single peer reviewed study that used accurate placebo controlled double blind study data that indicates Ivermectin is effective as a preventative or treatment. The largest validated study to date indicated that for the sickest patients, the antiparisitic drug was counterindicated.
Disinformation
Taking the night off