Exclusive: health care workers submitting fake Covid vax exemptions – local and national update for October 13, 2021
Skagit Regional Health fired one employee today for violating hospital policy.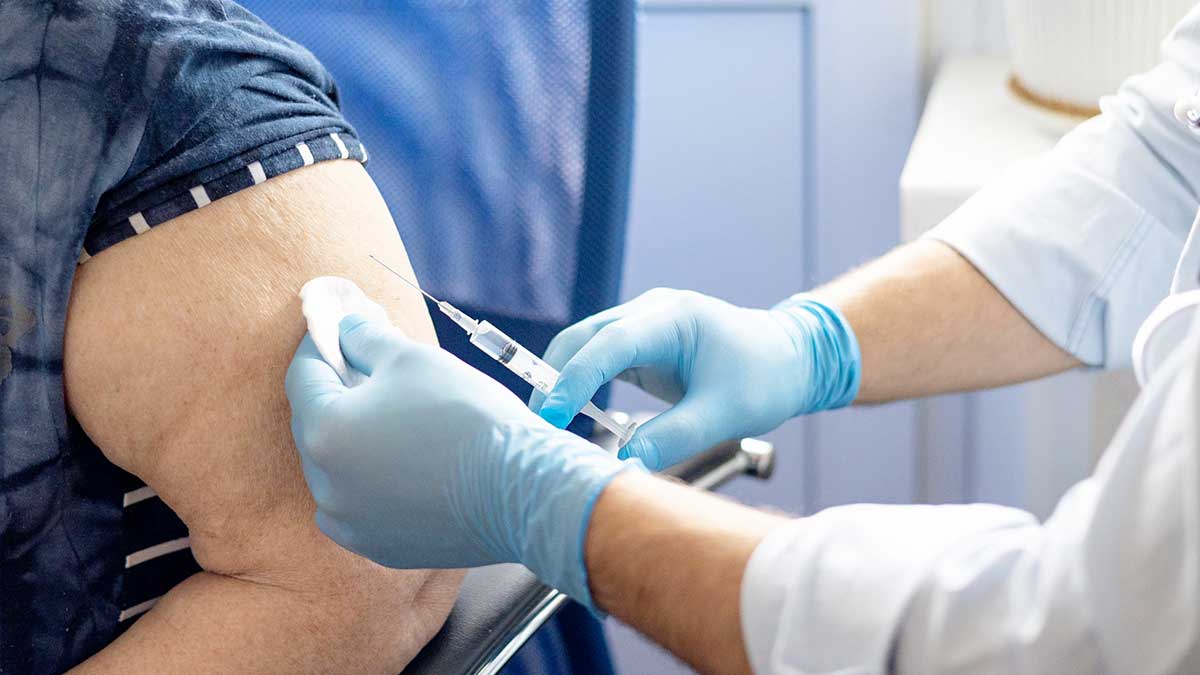 Knowledge is the best tool to fight against fear. A wise person chooses to be informed so they can make sound decisions. To join the fight against COVID misinformation, you can share this update through your social media platform of choice.
[KING COUNTY, Wash.] – (MTN) At least one person has been fired and another is under investigation in part due to a Malcontent News investigation into vaccine religious exemptions requested under false pretenses.
Covid-19 cases continue in most counties statewide. Hospitalizations are also drifting downward.

The land border between Washington and Canada will open in November, bringing relief to Port Roberts, friends, families, and tourists.
The Seattle Police Department activated its stage 3 emergency backup plan in anticipation of staffing loss after October 18, however, SPOG President Mike Solan hinted the number might not be that big. Washington State Ferries will reduce service beginning October 16 due to staffing issues that officials insist are not vaccine mandate related.
The FDA will hold panel discussions on Thursday and Friday to discuss potential booster shots for the Moderna and Johnson & Johnson vaccines. It appears unlikely Moderna will be approved, while the J&J may get a "mix and match" approval.
Alaska and Idaho have gone full hunger games with doctors and nurses having to provide patient care while being assaulted, threatened, stalked, and harassed. Montana reported a record number of Covid-19 patients.
Finally, Southwest Airlines and America Airlines told Greg Abbott that they are ignoring his executive order and will move forward with requiring all employees to be vaccinated.
This update uses the latest data from the Washington State Department of Health (WSDOH), released on October 13, 2021.
---
Washington State Update for October 13, 2021
Washington state Covid-19 update
New cases were down or statistically unchanged in all but the least vaccinated counties. The gap between the 5 most vaccinated and 8 least vaccinated counties widened with a 369% higher case rate, not adjusted for population.
| Percent of Total Population Fully Vaccinated | Average 14-Day New Case Rate (unadjusted) |
| --- | --- |
| 60.00% or above (5) | 197.2 (down) |
| 50.00% to 59.99% (14 counties) | 435.2 |
| 40.00% to 49.99% (12 counties) | 526.7 (down) |
| 29.90% to 39.99% (8 counties) | 728.0 (up) |
14-Day New Covid-19 Cases per 100K average by Vaccination Rate, Not Adjusted for Population
Through October 12, Washington's statewide 14-day rolling average dropped slightly to 354.7 Covid-19 cases per 100K.
While most counties are improving, eastern Washington remains problematic. There are two counties with new case rates in excess of 1,000 per 100K – Ferry County reporting a 14 day rolling average rate of 1,302.2 and Garfield County reporting 1,078.7. The new case rate in Ferry County now rivals the April 2021 superspreader event that sickened 10% of the town of Republic.
In better news, only Grant County reported a new case rate between 800.0 to 999.9 per 100K.
Counties in the 600.0 to 799.9 per 100K range include Chelan, Columbia, Klickitat, Lincoln, Pend Oreille, and Stevens. Mason County is just under the 600 threshold.
While new cases drifted downward across all age groups, hospitalizations increased from 12 to 79 years old. The hospitalization of geriatric patients between 65 and 79 years old saw a significant increase overnight. It is important to note that these rates represent a small group of total patients, so a small increase in total patients can create a large rate of increase within an age group.
| Age Group | 7-Day Case Rate | 7-Day Hospitalization Rate |
| --- | --- | --- |
| Ages 0-11 | 142.2 | 1.1 |
| Ages 12-19 | 172.3 | 1.5 (up) |
| Ages 20-34 | 148.1 | 3.6 (up) |
| Ages 35-49 | 153.4 | 7.8 (up) |
| Ages 50-64 | 110.2 | 13.7 (up) |
| Ages 65-79 | 84.8 | 19.0 (up significantly) |
| Ages 80+ | 81.5 | 33.0 |
7-day case rate and 7-day hospitalization rate is per 100K within the age group – the target for 7-day case rate is <25.0, but there are other factors such as vaccination rates within the age groups, how many total tests within the 7-day period, and the positivity rate within each age group
The USA Today COVID Tracker did not report data for Tuesday.
Exclusive: Skagit Valley Health employee fired for filing fake medical exemption and social media activity
Skagit County Health officials fired a medical worker today after a video appeared on social media showing her admitting to filing a fake religious exemption for the Covid-19 vaccine. The Tik Tok video was viewed almost 500,000 times before it was removed on Wednesday.
In the video, which was titled, "Fuck a vaccine" she walked through an area of a hospital in scrubs with her employee badge showing. In the comment section of the video, she expressed she didn't like her job and offered help to other medical workers seeking information on how to file a fake religious exemption request.
A Public Information Officer for Skagit Valley Health said, "the individual is no longer an employee of Skagit Regional Health," in an e-mail to Malcontent News.
"The Board of Commissioners of Public Hospital District No. 1, Skagit Regional Health, are in full support of COVID-19 vaccinations. The organization continues to offer vaccinations to our employees and our patients. Skagit Regional Health will fully comply with Gov. Jay Inslee's vaccination [sic] mandate by October 18, 2021. We have a rigorous process in place to thoughtfully consider exemption requests."
Land borders between Canada and Mexico to reopen in November
The Biden Administration announced that in November the land borders between Canada and Mexico will be reopened to non-essential travel for vaccinated individuals. In Washington state, this will be a huge relief to the residents of Port Roberts, who have been isolated for more than 600 days.
A formal date has not been announced, but the reopening will allow non-essential travel between the three countries via road, rail, and watercraft. There will be no formal testing requirement. Customer and Border Protection agents can request to see proof of vaccination and may move someone for secondary screening to validate lot numbers and other data.
Canada and Mexico have been requesting for the United States to drop the border restrictions, which have been in place for almost 20 months. For Washington and British Columbia, this is a welcome relief on both sides of the border and will be a much-needed boost for tourism and commerce.
Seattle Police Department activates stage 3 emergency backup plan
KING 5 reported the Seattle Police Department (SPD) has implemented its emergency stage three mobilization plan amid concerns over staffing shortages and emergency response times caused by the Covid-19 vaccine mandate.
People who call 911 could be met by any on-duty sworn employee.
The department said the limitations of such employees should be taken into consideration.
According to data provided by SPD, 84% of sworn officers have submitted proof of being fully vaccinated. Less than 100 employees have submitted exemption requests while another 214 have not submitted any information.
On September 6, someone within the department launched a website telling officers not to submit their proof of vaccination until October 18, so the department could not properly plan for staffing. Local radio firebrand Jason Rantz reported on the same day, up to 200 officers were against being vaccinated.
Yesterday on the Dori Monson Show, Seattle Police Officer Guild (SPOG) President Mike Solan told Monson that any loss of an officer would have an impact, but in conversation tossed out the number, "50."
SPD currently has 1,043 commissioned officers. If 50 were to resign, that would represent 4.7% of the force. The last update from the Washington State Patrol indicated 93% of all WSP employees had been vaccinated, including 91.5% of commissioned officers.
Washington State Ferries announced an indefinite reduction in service starting October 16
Washington State Ferries (WSF) will temporarily operate reduced sailing schedules on most routes beginning this Saturday, Oct. 16. The change will help offer more predictable and reliable service systemwide in the face of crewing shortages due to a global shortage of mariners that was worsened by the pandemic.
Impacted routes include Seattle/Bainbridge, Edmonds/Kingston, and Mukilteo/Clinton, which will operate with one boat instead of two. The Fauntleroy/Vashon/Southworth ferries, which will be on a daily two-boat schedule, and the Anacortes/San Juan Islands route, which will be on a daily three-boat schedule and will no longer offer vehicle reservations.
WSF reported that a combination of retirements, employees infected with Covid-19, workers that need to quarantine due to COVID exposure, and years of hiring challenges has created a perfect storm.
Travel Advisories
Due to an increase in acute care hospitalizations, we're adding a recreational travel advisory to the East Hospital Region. This includes Adams, Asotin, Ferry, Garfield, Lincoln, Pend Oreille, Spokane, Stevens, Wahkiakum, and Whitman counties. Acute care and ICU capacity remain limited, and the ratio of Covid-19 patients to other hospital patients is extremely high. Please reconsider non-essential travel plans to these counties.
We strongly advise against all nonessential travel to Alaska, Idaho, Montana, and Wyoming. Hospital resources in these regions are constrained, and you may receive inadequate care in Alaska, Idaho, and Montana if you experience a serious medical emergency.
We are not adding a travel advisory for the Northwest Hospital Region which includes Clallam, Jefferson, Kitsap, and Mason counties but don't recommend engaging in risky recreational behavior on the Olympic Peninsula. Although hospitals are very constrained, the region is adjacent to the Puget Sound and West Hospital Regions, which have adequate resources.
Thank you
Thank you to our new subscribers and those of you who have made one-time contributions. On behalf of the entire team, thank you for helping us keep the lights on!
Vaccination
New study indicates a single dose mRNA vaccine provides more protection than a Johnson & Johnson booster
A new study from the National Institute of Health found that recipients of the Johnson & Johnson viral-vector vaccine got a better boost from a single dose of mRNA vaccine versus a second dose of J&J.
"If you look at the Mix and Match data, you'd say, 'Wow, I really want to get an mRNA booster.' It basically converts Johnson & Johnson to be as good as an mRNA two-shot series,'" said Dr. Eric Topol.
The Food and Drug Administration will be meeting on Thursday and Friday to discuss booster shot strategies for the Moderna and Johnson & Johnson vaccine. It is reported that the data J&J filed before the meeting had 17 participants – not enough to be statistically valid.
Over the next four weeks, it is widely expected that guidance for booster shots as well as vaccination for 5 to 11-year-olds will be released by the FDA and CDC.
Hospital Status
According to the DoH COVID Dashboard, 91% of all staffed acute care beds are occupied, and 16.6% of patients have Covid-19. Statewide, hospitals have the staff to support approximately 633 additional acute care patients. ICUs are at 86.5% of capacity statewide, with 27.0% of ICU patients fighting Covid-19 – an estimated 322 patients with 48% on ventilators. The state has the staff to support approximately 159 additional ICU patients.
The 7-day rolling average hospital admission rate for new COVID patients dipped to 98. The Department of Health reported 1,143 Covid-19 patients statewide on October 11, with 155 requiring ventilators. Data for Monday was adjusted to 1,161 patients and 163 on ventilators.
The East and Northwest Hospital Regions remain highly stressed and the remaining hospital regions are caring for an inordinate number of patients, Covid-19 patients, or both.
| Hospital Region | Counties | ICU Occupancy | ICU COVID Patients | Acute Care Occupancy | Acute Care COVID Patients |
| --- | --- | --- | --- | --- | --- |
| East | Adams, Asotin, Ferry, Garfield, Lincoln, Pend Oreille, Spokane, Stevens, Wahkiakum, Whitman | 91.9% | 40.8% | 91.4% | 25.6% |
| North | Island, San Juan, Skagit, Whatcom | 63.5% | 23.2% | 86.3% | 10.6% |
| North Central | Chelan, Douglas, Grant, Okanogan | 91.8% | 49.8% | 76.5% | 21.2% |
| Northwest | Clallam, Jefferson, Kitsap, Mason | 91.0% | 40.7% | 95.8% | 22.8% |
| Puget Sound | King, Pierce, Snohomish | 90.0% | 23.6% | 94.8% | 13.8% |
| South Central | Benton, Columbia, Franklin, Kittitas, Walla Walla, Yakima | 89.4% | 29.1% | 84.0% | 22.6% |
| Southwest | Clark, Cowlitz, Klickitat, Skamania | 66.6% | 27.1% | 85.0% | 16.9% |
| West | Grays Harbor, Lewis, Pacific, Thurston | 81.1% | 22.4% | 87.5% | 16.2% |
Hospital status by region – ICU Occupancy should be below 80%, ICU COVID Patients should be below 20%, Acute Care Occupancy should be below 80%, and Acute Care COVID Patients should be below 10%
Back to School
School District
Status
Less than 10 Active Cases
10 or More Active Cases
Bellevue

YELLOW

– Ardmore (2*)
– Bellevue (7**)
– Big Picture (1*)
– Cherry Crest (1*)
– Clyde Hill (1*)
– Chinook (4*)
– Eastgate (2*)
– Enatai (3*)


– Highland (9**)


– Interlake (4*)
– Lake Hills (7**)


– Newport (6**)


– Newport Heights (1*)
– Puesta del Sol (1*)
– Sammamish (4*)
– Sherwood Forest (2*)
– Spiritridge (1*)
– Stevenson (2*)
– Tillicum (1*)
– Wilburton (3*)
– Woodridge (3*)
None
Lake Washington

YELLOW

– Bell Elementary (4*)
– Blackwell Elementary (1*)
– Carson Elementary (2*)
– Dickinson/Explorer Elementary (1*)
– Eastlake High (3*)
– Finn Hill Middle School (4*)
– Franklin Elementary (1*)
– Frost Elementary (2*)
– ICS (1*)
– Inglewood Middle School (2*)
– Juanita Elementary (3*)
– Juanita High School (4*)
– Kamiakin Middle School (2*)
– Keller Elementary (1*)
– Kirkland Middle School (1*)
– Lakeview Elementary (4*)
– Lake Washington High School (2*)
– Mead Elementary (2*)
– Muir Elementary (1*)
– Northstar Middle (1*)
– Redmond Elementary (2*)
– Redmond Middle School (1*)
– Redmond High School (2*)
– Rosa Parks Elementary (3*)
– Rose Hill Middle School (1*)
– Timberline Middle School (2*)
None

Northshore

YELLOW

– Arrowhead Elementary (1)


– Bothell High School (29**)


– Canyon Creek Elementary (9)
– Canyon Park Middle School (14)
– Cottage Lake Elementary (3)
– Crystal Springs Elementary (31)
– East Ridge Elementary (2)
– Frank Love Elementary (18)
– Hollywood Hills Elementary (72)
– Inglemoor High School (2)
– Innovation Lab High School (2)
– Kenmore Elementary (6)
– Kenmore Middle School (37)
– Kokanee Elementary (15)
– Leota Middle School (3)


– Lockwood Elementary (

26)


– Maywood Hills Elementary (6)


– Moorlands Elementary (1)


– North Creek High School (5)


– Northshore Middle School (8)
– Ruby Bridge Elementary (4)
– Secondary Academy for Success (7)
– Shelton View Elementary (7)
– Skyview Middle School (12)
– Sunrise Elementary (3)
– Timbercrest Middle School (9)
– Wellington Elementary (32)
– Westhill Elementary (11)
– Woodin Elementary (26)
– Woodinville High School (26)


– Woodmoor Elementary (17)



Local Districts Scorecard – * indicates positive cases only ** indicates 5 or more confirmed positive cases
We redefined the school district statuses. Information for classroom and building closures has been a challenge to obtain, both for closures and reopening. We are adopting moving any school with more than 10 active COVID cases reported into the red, and we've adjusted the third column to reflect this change.
The Northshore School District saw significant improvement over the last two days. Growing vaccination rates among 12 to 18-year-olds coupled with schoolwide pool testing is having a significant impact by reducing the number of cases and identifying new ones before it turns into community spread
We continued to encourage parents to request improved daily data reporting from the Lake Washington School District.
Kirkland-Bellevue-Woodinville
No update
National Round-Up
Johns Hopkins University Cumulative Case Tracker is reporting 106,308 new cases and 2,416 deaths nationwide on Wednesday.
Biden Administration puts pressure on the private sector to solve Covid-19 related supply chain issues
President Joe Biden on Wednesday urged the private sector to help ease supply chain blockages that are threatening to disrupt the U.S. holiday season and said the White House plans a nationwide overhaul of the clogged system, according to Reuters.
The Port of Los Angeles will start 24/7 operations, join the Port of Long Beach, as they work through 500,000 containers still waiting on cargo ships offshore. Walmart and Target also committed to expanding their shipping operations to 24 hours a day.
It is a "big first step" to revamping supply chains in the United States, the world's biggest consumer market, Biden said, adding the government would be heavily involved.
"If federal support is needed, I'll direct all appropriate action, and if the private sector doesn't step up, we're going to call them out and ask them to act," the president said in remarks at the White House.
Global supply chains became snarled in March 2020 as Covid-19 swept across the globe. The virus created hot spots in different regions for the last 20 months, disrupting raw materials, manufacturing, and shipping across the planet.
A global shortage of truckers, dock workers, and maritime employees has slowed down shipping from Shanghai to Tristan da Cunha and everywhere between.
Alaska
Alaska did not get good news today, with officials reporting 1,239 new cases and hospitalizations increasing 9% overnight. Including federal facilities and clinics, 20 of Alaska's 31 hospitals are operating at crisis standards of care with 204 Covid-19 patients.
The new case rate bumped up to 835 per 100K, the highest in the United States, but far better than a week ago. Almost 50% of new cases are among people under 40 years old now, and test positivity grew to 10.9%. The number of positive cases is likely higher due to Anchorage rationing Covid-19 tests.
After threats, Nazi comparisons, conspiracy theories, COVID exposure, and seven different hearings that at times devolved into chaos, the Anchorage Alaska assembly passed an emergency mask order on Tuesday night. It was all for nothing when Mayor Dave Bronson vetoed the measure this afternoon, according to Alaska Public Radio.
Bronson wrote in his veto letter that the masking measure was "stoking widespread fear in an attempt to scare the public into submission." He said the Assembly had "openly displayed their scorn for the public process" by passing the ordinance around 10:30 p.m. on Tuesday in a mostly empty Assembly chamber.
In a separate lengthy emailed statement, Bronson said that the Assembly had violated the public trust in passing the masking rules.
"They have made their agenda clear: shut down the people, shut down the public process, and shove the heavy hand of government mandates into your personal health decisions. Make no mistake, the Anchorage Assembly is not done with such intrusions," he said.
Downtown Assembly member Chris Constant fired back in a phone interview, pointing to record COVID-19 hospitalizations and some of the deadliest months of the pandemic since Bronson took office in July.
"The mayor continues to harp on this idea that we have broken the public process. Well, I would rebut that and say that clearly, he has, as people die," Constant said.
Anchorage Assembly member Jamie Allard and her supporters are now engaged in a fierce battle with Providence Hospital to compel the hospital to give Ivermectin to a comatose or near-comatose Covid-19 patient named William Topel, according to The Alaska Landmine.
Allard was given advance directive powers over Topel last week, allowing the Assembly member to make unilateral healthcare decisions regarding Topel's care. A source at Providence told the Landmine that for days, Allard and her supporters have been relentlessly harassing nurses, doctors, and hospital administrators, compromising their ability to provide medical care for other patients.
Topel, who is against vaccine mandates, attended at least one of the Anchorage Alaska Assembly meetings. One of those meetings has turned into a super spreader event. Topel's health has declined rapidly.
Providence has repeatedly stated that they do not give Ivermectin to COVID-19 patients. In an October 12 email, Providence Hospital Sr Manager of External Communication Mikal Canfield told the Landmine, "Based on a preponderance of evidence and guidelines from multiple national authorities, Providence Alaska Medical Center does not use Ivermectin to treat COVID-19."
Alaska Public Radio also reported two Alaska state senators have tested positive for COVID-19 and a third was not feeling well and awaiting test results, Senate President Peter Micciche said Tuesday.
The Anchorage Daily News identified the lawmakers as Sens. Lora Reinbold, R-Eagle River, and David Wilson, R-Wasilla. Reinbold also wrote about her diagnosis on her personal Facebook page, which is full of misinformation and flagged posts. Reinbold has been an outspoken opponent of masking and other public health measures. Sen. Click Bishop, R-Fairbanks, was awaiting results after experiencing symptoms, the ADN reported.
May the odds ever be in your favor.
Idaho
In Idaho, officials reported 2,024 new Covid-19 cases and 30 deaths and even worse, 12,099 infected health care workers. Idaho reported 653 hospitalized with Covid-19 and 175 in the ICU.
Thousands of protesters gathered outside Saint Alphonsus Hospital in Boise where doctors and nurses are working in impossible conditions to protest against Covid-19 vaccines.
The group Take A Stand Now is calling on Governor Brad Little to end mandatory Covid vaccinations permanently in a recent release, according to KIDO Talk Radio 107.5 FM.
"TASN challenges Governor Little to do more than name October Healthcare Worker month. We are pleading with him to follow the lead of Governor Abbott of Texas and others in protecting the healthcare workers in Idaho by signing an executive order to stop the mandatory vaccines," said TASN spokesperson Victoria Stump.
Also on Tuesday, Republican lawmaker Tammy Nichols posted a meme on Twitter advocating violence against journalists, educators, conservationists, universities, and business organizations.
The Stamford Advocate reported the meme is an altered image from The Walking Dead, a post-apocalyptic American television series. The fictional character with the bat uses it to smash another character's head open in a graphic scene of violence.
Montana
Big Sky country has big COVID problems with 1,346 new cases and 16 reported deaths. Officials reported 2,227 new Covid-19 cases over the long weekend and 15 deaths. Hospitalizations grew to 510, a 5% increase overnight and a new record.
The intensive care unit at the Billings Clinic is beyond the breaking point, operating at 175% of capacity with no relief in sight. Dr. Jaimee Belsky told CBS News the Emergency Department was caring for nine ICU patients and had another 13 waiting for beds. The hospital has said for weeks it has been on the brink of moving to crisis standards of care. National Guard troops provided some relief, but even that added staff is now overwhelmed.
Helena's Saint Peter's Health has been operating under crisis standards of care since September 16.
Texas
Both Southwest and American Airlines say they it will go against Texas Gov. Greg Abbott's latest executive order and instead comply with President Joe Biden's mandate requiring employees to be vaccinated.
KDFW reported Dallas-based Southwest Airlines made the announcement Tuesday in response the order Abbott issued Monday.
When asked about the governor's order, Fort Worth-based American Airlines said it is sticking with its plan that all employees be fully vaccinated for COVID-19 by Nov. 24.
"As a result, the federal vaccine mandate requires that all of American's U.S.-based team members and certain international crew members be vaccinated, without the provision of a regular testing alternative," the airline reiterated from a statement it released earlier this month.
Wyoming
State officials have not commented on multiple hospital requests to move to crisis standards of care as the Wyoming Department of Health reported 300 more confirmed Covid-19 cases and 139 more probable cases.
Hospitals are caring for 222 Covid-19 patients and there are available ICU beds in just 15 public hospitals, nine of those with one or two beds available. Hospitalizations have been trending upward since September 18.
Misinformation
Taking the day off