Situation normal day after Covid vaccine mandate takes hold – local and state update for October 19, 2021
Across the state leaders breathed a sigh of relief with most workers choosing to get vaccinated.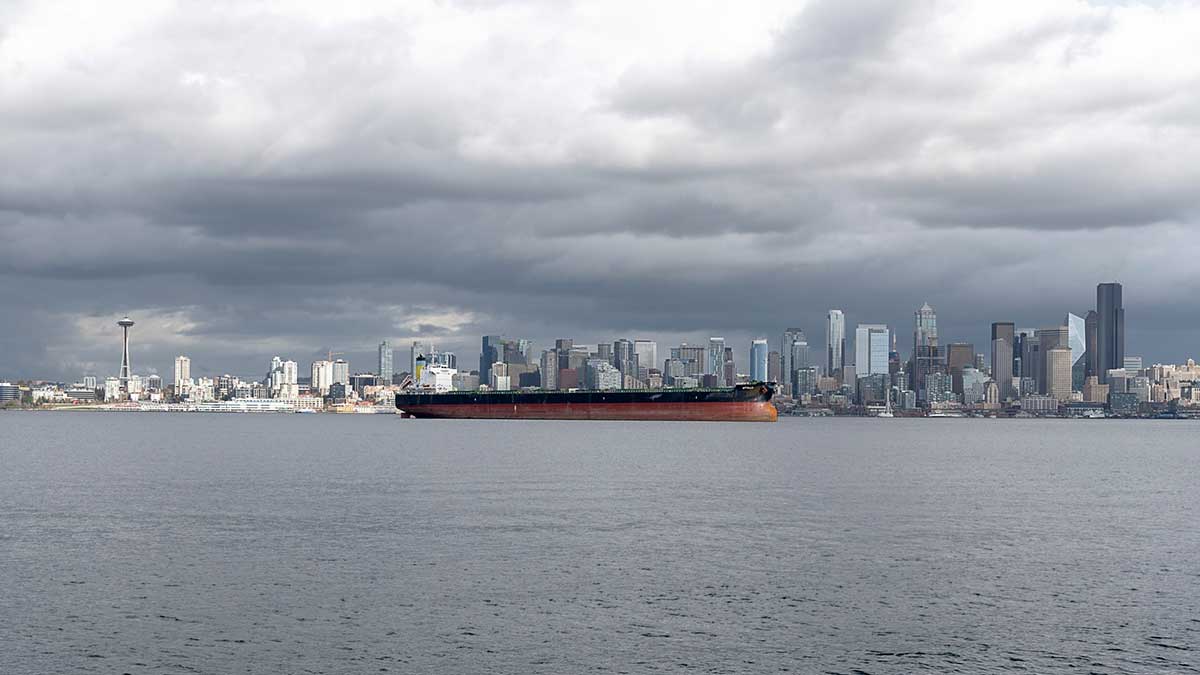 Knowledge is the best tool to fight against fear. A wise person chooses to be informed so they can make sound decisions. To join the fight against COVID misinformation, you can share this update through your social media platform of choice.
Editor's Note, October 20, 2021, 12:02 p.m.: The daily summary for the Covid-19 update included a typographical error reporting nine confirmed COVID cases at Bellevue High School in the Northshore School District. The nine confirmed cases are at Bothell High School in the Northshore School District. The detailed school report does accurately reflected this information. We have corrected the daily summary and apologize for any confusion this may have caused.
[KING COUNTY, Wash.] – (MTN) One day after the state vaccine mandate took hold, it was largely business as usual across Washington as new cases continued to drop and hospitalizations hit a plateau.

Vaccination rates unsurprisingly skyrocketed across the state, with some counties experiencing a near 2% increase. On Monday, 6.75 million Washingtonians lived where at least 50% of the total population is vaccinated.
In King County, 82.2.% of residents 12 and older are fully vaccinated, and in Kirkland, 83.7%.
The Washington State Office of Financial Management reported 1,887 state employees were fired for refusing to provide proof of vaccination. Terminations include 358 Washington State Department of Transportation employees and 127 civilian and commissioned officers with the Washington State Patrol.
The Seattle Police Department reported six officers refused to get vaccinated, while the Seattle Fire Department said 11 firefighters were terminated. A small group of protesters marched to Seattle City Hall and left the boots and shoes of fired police and firefighters in the lobby.
In Redmond, where people protested in support of approximately 20 firefighters, five people were fired for not getting vaccinated and two more retired.
The number of new Covid-19 cases dropped in the Bellevue School District while growing in Lake Washington. Juanita Elementary and Lakeview Elementary both reported five confirmed active cases on Monday. In the Northshore School District, Bothell High School remains a hot spot with nine confirmed COVID cases.
Officials in the Edmonds School District decided to close Madrona K – 8 after dozens of confirmed Covid-19 cases swept through the school over the last ten days. The school is planning to reopen on November 1.
City officials in Kirkland reported 86% of Kirkland firefighters are fully vaccinated, with the status of 16 employees unknown tonight. The vaccination rate is one of the lowest for a fire department in the region.
The Lake Washington School District reported 97.5% of the staff was fully vaccinated on October 18, and just over 100 had requested exemptions.
Among all of this good news is some concerning data out of the U.K. A variant discovered in July 2021 that is unofficially called Delta Plus is starting to take hold as the island nation deals with a surge that won't go away. The version of Delta Plus has mutated further since July. The World Health Organization has not labeled this as a virus of interest, and the new case growth is only incremental at this time.
Neal Cavuto of Fox News and Homeland Security Secretary Alejandro Mayorkas tested positive for Covid-19. Both are vaccinated and reported they were only mildly sick.
Union Pacific and GE announced they are implementing vaccine mandU.S. for U.S. employees, impacting approximately 91,000 workers.
This update uses the latest data from the Washington State Department of Health (WSDOH), released on October 19, 2021.
---
Washington State Update for October 19, 2021
Washington state Covid-19 update
The Washington State Department of Health released updated vaccination data. Twenty-one counties representing 6.75 million people have more than 50% of their total population fully vaccinated. Steven County continues to have the lowest vaccination rate but broke over the 30% mark in the most recent data.
There is a significant decline in new and active Covid-19 infections when a county is 60% fully vaccinated and a further decline above 70%. There remains a considerable gap in the number of new cases between the least and most vaccinated counties, but the gap is closing as overall vaccination rates increase.
| Percent of Total Population Fully Vaccinated | Average 14-Day New Case Rate (unadjusted) |
| --- | --- |
| 60.00% or above (5 counties)) | 230.9 |
| 50.00% to 59.99% (16 counties) | 401.7 |
| 40.00% to 49.99% (10 counties) | 455.7 |
| 30.30% to 39.99% (8 counties) | 706.2 |
14-Day New Covid-19 Cases per 100K average by Vaccination Rate, Not Adjusted for Population
Through October 18, Washington's statewide 14-day rolling average dropped to 330.8 Covid-19 cases per 100K. The 7 day rolling average has declined to 136.3 per 100K, providing the strongest indicator yet Washington state is on the other side of the Delta variant surge.
Ferry County (1,365.4) and Garfield County (1,303.4) remain above 1,000 and are hot spots that do not represent the situation in most of the state. The county with the third-highest rate, Grant, is seeing 600 fewer cases per 100K residents!
No counties are reporting a new case rate between 800 and 999.99.
Counties in the 600.0 to 799.9 per 100K range include Chelan, Columbia, Grant, Klickitat, Pend Oreille, and Stevens.
New cases were statistically unchanged, while hospitalizations were up for adolescents between 12 and 19 and down for geriatric patients over 64.
| Age Group | 7-Day Case Rate | 7-Day Hospitalization Rate |
| --- | --- | --- |
| Ages 0-11 | 149.4 | 0.8 |
| Ages 12-19 | 164.4 | 2.1 (up) |
| Ages 20-34 | 147.1 | 3.6 |
| Ages 35-49 | 157.7 | 8.8 |
| Ages 50-64 | 116.5 | 12.0 |
| Ages 65-79 | 92.7 | 15.9 (down) |
| Ages 80+ | 91.7 | 30.4 (down) |
7-day case rate and 7-day hospitalization rate is per 100K within the age group – the target for 7-day case rate is <25.0, but there are other factors such as vaccination rates within the age groups, how many total tests within the 7-day period, and the positivity rate within each age group
The USA Today COVID Tracker has not updated the number of deaths in Washington state since Friday.
1,887 Washington state employees fired, quit, or retired due to the vaccine mandate
The Washington State Office of Financial Management reported 89.4% of all impacted state employees were fully vaccinated on October 18. Another 3% have received an approved accommodation for medical or religious reasons.
The remaining 2,887 employees are either completing their vaccinations, awaiting a decision on an exemption request, planning to retire by December 31, or are facing termination. For employees who have an exemption request rejected, a majority have the option to move forward with getting vaccinated after a negotiated deal with multiple unions.
The OFM will provide another update on October 25.
Washington State Patrol reports 127 employees terminated
On Monday evening, the Washington State Patrol issued a statement that 127 individuals had "separated employment due to the mandate." Of the 127 employees, 74 are commissioned officers, including six sergeants and one captain.
The WSP reported that the cuts among the 2,200 member force with 1,000 commissioned officers were across the state and not concentrated in one area.
The 1,887 statewide employee terminations include the 127 WSP separations.
Washington State Department of Transportation terminates 358 employees
In a report by Chris Sullivan of MyNorthwest, a total of 402 Washington State Department (WSDOT) of Transportation ended their employment yesterday – about 6%. Among the 402 who left WSDOT, 358 were fired for not requesting an exemption or refusing to provide proof of vaccination. Among the 358 fired, 121 worked for Washington State Ferries (WSF), and 157 worked in maintenance.
WSDOT employs over 6,400 employees even after the cuts, about 10% of the total state workforce.
The other 44 employees who left WSDOT retired or have taken the option to retire by December 31. The 1,887 statewide employee terminations include the 358 WSDOT separations.
Seattle Police Department reports 6 officers facing termination and 103 request exemptions
The Seattle Police Department reported as of midnight, all but six Seattle Police Department employees have submitted their COVID-19 vaccination forms or are involved in an accommodation process, per city mandate.
For those six employees, the separation process has begun. That legal process includes a mandatory Loudermill hearing which will be scheduled in the next few weeks.
Additionally, 103 sworn and civilian SPD employees submitted requests for either a medical or religious exemption. Those employees are currently suspended without pay but can use their accrued time balances. According to a statement on the Seattle Police Blotter, when and whether they will be allowed to return to work will be determined in the coming weeks.
Over the weekend, SPD made plans to go on a modified stage 4 plan, their highest level reserved for major natural disasters or civil unrest. The last time the department moved to a stage 4 deployment was July 1, when CHOP was swept on Capitol Hill.
Officials now say they are considering staffing levels and making adjustments, including moving officers from the "Community Response Group" to patrol duty. It remains possible that detectives or other non-sworn officers could be activated for patrol duty. For now, that seems unlikely.
7 Redmond Firefighters leave over vaccine mandate
According to a report by Patch, Redmond's Fire Department lost seven members after Washington's deadline arrived to meet the Covid-19 vaccine mandate.
A spokesperson for the city told Patch 89 percent of the fire department's 150 uniformed employees were fully vaccinated by the deadline. Six people have been placed on leave until they reach full vaccination status on Nov. 1. Separations were underway Tuesday for five firefighters who chose not to comply and two more who opted to retire, the city said.
Terminated Seattle firefighters leave boots and shoes at City Hall
A small and somber group of firefighters and their supporters went to Seattle City Hall to leave their boots and shoes behind. On Monday night, only 11 firefighters had not provided their vaccination information or asked for accommodation.
The unmasked group quietly entered City Hall, where they stayed in the lobby, and arranged their boots on a set of risers adjacent to a water feature. One person in a dress uniform placed a copy of the separation letter between the boots.
Providence Health Care reports 97% of employees vaccinated in Spokane Stevens counties
Providence Health Care reported 97% of its staff at hospitals and clinics in Spokane and Stevens Counties have complied with Governor Jay Inslee's vaccine mandate. This means a large majority of Providence caregivers have either been vaccinated or received a medical or religious exemption.
KREM reported the remaining 3% of caregivers who did not submit proof of vaccination or ask for exemption were placed on leave. Providence Health Care said it is working with these individuals to help them come into compliance.
Of their care facilities, Providence St. Joseph Care Center reported a 100% compliance rate alongside Providence Emilie Court Assisted Living Center's 97% rate.
Travel Advisories
Due to increased acute care hospitalizations, we're maintaining our recreational travel advisory to the East Hospital Region, including Adams, Asotin, Ferry, Garfield, Lincoln, Pend Oreille, Spokane, Stevens, Wahkiakum, and Whitman counties. Acute care and ICU capacity remain limited, and the ratio of Covid-19 patients to other hospital patients is exceptionally high. Please reconsider nonessential travel plans to these counties.
With the announcement that Spokane officials have requested additional federal resources to support local hospitals, the travel advisory will likely continue through the 2021 holiday season.
We strongly advise against all nonessential travel to Alaska, Idaho, Montana, and Wyoming. Hospital resources in these regions are constrained, and you may receive inadequate care in Alaska, Idaho, and Montana if you experience a serious medical emergency.
We are not adding a travel advisory for the Northwest Hospital Region, which includes Clallam, Jefferson, Kitsap, and Mason counties but don't recommend engaging in risky recreational behavior on the Olympic Peninsula. Although hospitals are very constrained, the region is adjacent to the Puget Sound and West Hospital Regions, which have adequate resources.
Thank you
Thank you to our new subscribers and those of you who have made one-time contributions. On behalf of the entire team, thank you for helping us keep the lights on!
Vaccination
Number of fully vaccinated climbs in Washington, King County, and Kirkland
On Tuesday, the Washington State Department of Health reported that 72% of Washingtonians 12 and older are now fully vaccinated, and 78.1% have received at least one dose. The increasing vaccination rate has had a positive impact compared to the case and hospitalization rates in Alaska and Idaho.
King County Health reported 82.2% of residents 12 and older are fully vaccinated, and 87.6% have received at least one dose. In Kirkland, 83.7% of eligible residents are fully vaccinated, and 89.0% have received at least one dose.
The vaccination rates in Kirkland are lower than Bellevue, Redmond, and Woodinville but higher than Bothell and Kenmore.
Hospital Status
According to the DoH COVID Dashboard, 92% of all staffed acute care beds are occupied, and 15.6% of patients have Covid-19. Statewide, hospitals have the staff to support approximately 602 additional acute care patients.
ICUs are at 85.5% of capacity statewide, with 25.0% of ICU patients fighting Covid-19 – an estimated 298 patients with 57% on ventilators. The state has the staff to support approximately 143 additional ICU patients.
On Monday, the 7-day rolling average hospital admission rate for new COVID patients increased to 110. The Department of Health reported 1,110 Covid-19 patients statewide on October 18, with 170 requiring ventilators. The number continues to trend downward but bounced between 1,086 and 1,159 over the last nine days, indicating a new plateau may be forming.
Hospital readiness by region was mixed. The East Region improved while the West and North Central regions added more overall patients.
| Hospital Region | Counties | ICU Occupancy | ICU COVID Patients | Acute Care Occupancy | Acute Care COVID Patients |
| --- | --- | --- | --- | --- | --- |
| East | Adams, Asotin, Ferry, Garfield, Lincoln, Pend Oreille, Spokane, Stevens, Wahkiakum, Whitman | 90.5% | 36.3% | 91.3% | 23.7% |
| North | Island, San Juan, Skagit, Whatcom | 74.1% | 30.7% | 88.6% | 10.1% |
| North Central | Chelan, Douglas, Grant, Okanogan | 92.4% | 43.3% | 80.9% | 23.1% |
| Northwest | Clallam, Jefferson, Kitsap, Mason | 91.0% | 39.9% | 96.9% | 20.4% |
| Puget Sound | King, Pierce, Snohomish | 87.9% | 21.4% | 94.8% | 13.0% |
| South Central | Benton, Columbia, Franklin, Kittitas, Walla Walla, Yakima | 87.4% | 24.5% | 84.0% | 20.0% |
| Southwest | Clark, Cowlitz, Klickitat, Skamania | 61.1% | 23.3% | 85.9% | 15.5% |
| West | Grays Harbor, Lewis, Pacific, Thurston | 87.4% | 26.7% | 87.4% | 18.0% |
Hospital status by region – ICU Occupancy should be below 80%, ICU COVID Patients should be below 20%, Acute Care Occupancy should be below 80%, and Acute Care COVID Patients should be below 10%
Back to School
School District
Status
Less than 10 Active Cases
10 or More Active Cases
Bellevue

YELLOW

– ESC East (1*)
– Ardmore (1*)
– Bennett (1*)
– Chinook (1*)
– Interlake (1*)
– Lake Hills (1*)
– Newport (3*)
– Newport Heights (1*)
– Puesta del Sol (1*)
– Sammamish (1*)
– Sherwood Forest (1*)
– Spiritridge (3*)
None
Lake Washington

YELLOW

– Bell Elementary (3*)
– Blackwell Elementary (2*)
– Carson Elementary (3*)
– Einstein (1*)
– Eastlake High (3*)
– Finn Hill Middle School (3*)
– Inglewood Middle School (1*)


– Juanita Elementary (5*)


– Juanita High School (4*)
– Kirk Elementary (1*)
– Kirkland Middle School (1*)


– Lakeview Elementary (5*)


– Lake Washington High School (4*)
– Mead Elementary (2*)
– Northstar Middle (1*)
– Redmond Elementary (1*)
– Redmond Middle School (2*)
– Redmond High School (2*)
– Rosa Parks Elementary (2*)
– Rose Hill Middle School (1*)


– Timberline Middle School (6*)


– Twain Elementary (2*)
None

Northshore

YELLOW

– Arrowhead Elementary (1)


– Bothell High School (32**)


– Canyon Creek Elementary (11)
– Canyon Park Middle School (30)
– Cottage Lake Elementary (5)
– Crystal Springs Elementary (20)
– East Ridge Elementary (3)
– Frank Love Elementary (22)
– Hollywood Hills Elementary (58)
– Inglemoor High School (7)
– Kenmore Elementary (12)


– Kenmore Middle School (41**)


– Kokanee Elementary (3)
– Leota Middle School (4)
– Lockwood Elementary (28)


– Maywood Hills Elementary (4)


– Moorlands Elementary (5)


– North Creek High School (9)


– Northshore Middle School (20)
– Ruby Bridge Elementary (7)
– Secondary Academy for Success (6)
– Shelton View Elementary (4)
– Skyview Middle School (16)
– Sunrise Elementary (1)
– Timbercrest Middle School (18)
– Wellington Elementary (16)
– Westhill Elementary (10)
– Woodin Elementary (22)
– Woodinville High School (12)


– Woodmoor Elementary (12)



Local Districts Scorecard – * indicates positive cases only ** indicates 5 or more confirmed positive cases
We redefined the school district statuses. Information for classroom and building closures has been a challenge to obtain, both for closures and reopening. We are adopting moving any school with more than ten active COVID cases reported into the red, and we've adjusted the third column to reflect this change.
The Bellevue School District had improved over the weekend, with fewer schools reporting cases.
In the Lake Washington School District, Juanita Elementary and Lakeview Elementary reported five confirmed Covid-19 cases between students and faculty, and Timberline Middle School reported six. This is the first time since school started that Kamiakin Middle School is not on the report.
The Northshore School District also improved over the weekend. Bothell High School reports nine confirmed COVID cases between students and staff, and Kenmore Middle reported six.
We continued to encourage parents to request improved daily data reporting from the Lake Washington School District.
Madrona K – 8 in Edmond School District moves to virtual learning with dozens COVID positive
The Edmonds School District reported Madrona K – 8 would be closed through October 31 due to a significant Covid-19 outbreak.
"In the last ten days, there were 26 COVID-19 cases at Madrona K-8. Of the 591 enrolled students, 236 are at home because of classroom closures," Dr. Gustavo Beladeras, Superintendent of the Edmonds School District, reported." Of those students, 135 are quarantined as they were direct close contacts of confirmed COVID-19 cases."
This is the largest reported Covid-19 outbreak in a Puget Sound region public school.
Kirkland-Bellevue-Woodinville
86% of Kirkland Firefighters Fully Vaccinated
As of 10:30 a.m. on Monday, 100 City of Kirkland firefighters had provided proof of vaccination, according to Joy Johnston, Interim Communications Program Manager with the City of Seattle. The city has 116 firefighters.
Employees would have had until the end of the day on Monday to provide their documentation. City officials did not have information on the status of the remaining 16 firefighters and if they had applied for a medical or religious exemption, were planning to resign, or facing termination.
The Kirkland Fire Department was the first in the nation to deal with a Covid-19 outbreak when a superspreader event tore through Lifecare Center. The employees at Station 25 wrote the book on interacting with COVID patients and took it upon themselves to wear PPE before any national guidance was issued. The crew became concerned at the high volume of calls from Lifecare Center and observing patients with symptoms that did not mirror the flu or pneumonia.
At one point, 30 Kirkland firefighters were quarantined due to Covid-19 exposure.
The Kirkland Police Department and City of Kirkland employees were not required to get vaccinated by September 18.
Lake Washington School District reports 97.5% of staff are fully vaccinated
Officials with the Lake Washington School District reported that 97.5% of the entire staff was fully vaccinated on October 18, 2021. Just over 100 employees had requested religious or medical exemptions and those requests are currently under review.
The district reported they terminated employment with a "small number" of people who did not provide proof of vaccination or request an exemption.
National Round-Up
Johns Hopkins University Cumulative Case Tracker reports 116,553 new cases and 1,879 deaths nationwide on Tuesday.
New COVID variant in the UK is fueling a new surge and is causing growing concern
You may remember over the summer hearing about the Delta Plus variant that faded into obscurity along with Gamma and Mu. A surge of new Covid-19 cases due to misstepU.K. the U.K. public response may be driven by a new mutation of Delta Plus that has made it more transmissible.
The new variant called AY.4.2 appears to have mutations that have increased its survivability while looking for a new host. Early data indicates it is more transmissible than Delta, which bluntly put is bad news. However, the difference is not like between the Alpha variant and Delta, but incremental.
According to a report by the BBC, Professor Francois Balloux, director of University College London's Genetics Institute, said: "It is potentially a marginally more infectious strain.
"It's nothing compared with what we saw with Alpha and Delta, which were something like 50 to 60 percent more transmissible. So we are talking about something quite subtle here, and that is currently under investigation.
"It is likely to be up to 10 percent more transmissible.
CuU.K.tly, U.K. officials are seeing more incidents of Delta Plus, but not enough to raise alarms. For now, the World Health Organization has not labeled the mutation a variant of interest. There is also no indication that this new version of Delta Plus is more vaccine-resistant than the current Delta strain.
Fox News host Neal Cavuto tests positive for Covid-19
According to a report by the Associated Press, Fox News Channel anchor Neil Cavuto tested positive for COVID-19, which he said was surprising but made him grateful that he was vaccinated.
Cavuto, who learned of the test results after Monday's episode of "Your World with Neil Cavuto," wasn't on the air Tuesday.
"While I'm somewhat stunned by this news, doctors tell me I'm lucky as well. Had I not been vaccinated, and with all my medical issues, this would be a far more dire situation," Cavuto said in a statement released by Fox News.
Cavuto had cancer in the 1980s, was diagnosed with multiple sclerosis in 1997, and had open-heart surgery in 2016. Multiple sclerosis makes Cavuto immunocompromised.
Homeland Security Secretary Alejandro Mayorkas test positive for Covid-19
Homeland Security Secretary Alejandro Mayorkas has tested positive for COVID-19, a spokeswoman for the department announced Tuesday, as reported by Yahoo News.
Mayorkas, who is fully vaccinated, is said to be experiencing mild symptoms.
"Secretary Mayorkas tested positive this morning for the COVID-19 virus after taking a test as part of routine pre-travel protocols," Marsha Espinosa, DHS assistant secretary for public affairs, said in a statement. "Secretary Mayorkas is experiencing only mild congestion."
Espinosa said that contact tracing is underway.
Union Pacific railroad announced vaccine mandate for 31,000 employees resulting in multiple lawsuits
Three unions representing workers at Union Pacific Corp filed lawsuits agaU.S. the U.S. railroad operator's move to make vaccines mandatory for its 31,000 employees under a deadline imposed by the Biden administration for federal contractors.
Reuters reported Union Pacific filed a suit against the unions on Friday, saying the action was necessary to prevent any disruption of its rail network "and to avoid any impact on America's supply chain, as it continues to recover from the pandemic."
Union Pacific asked a judge to "have any dispute over the mandate resolved through the various dispute resolution procedures outlined in the Railway Labor Act."
The lawsuits were U.S.d in U.S. District Court in Northern Illinois.
GE announces vaccine mandate impacting 60,000 employees
General Electric will require its nearlU.S.,000 U.S. employees to get vaccinated against Covid-19, according to a report by WFTS.
The move was reportedly made to comply with President Biden's executive order, which requires federal contractors to be vaccinated.
Employees must show proof of vaccination or be cleared for a medical or religious exemption by December 8.
State Updates
Due to the overwhelming amount of local news, we will not do a state update today. The situation in Alaska, Idaho, Montana, and Wyoming can best be described as lousy, terrible, dire, and getting worse, in that order.
Misinformation
Taking the day off