Local news personalities message of Covid vax fear ignoring the real threat – local and state update for October 20, 2021
The most serious threat this winter isn't incremental staff cuts, it's Delta Plus.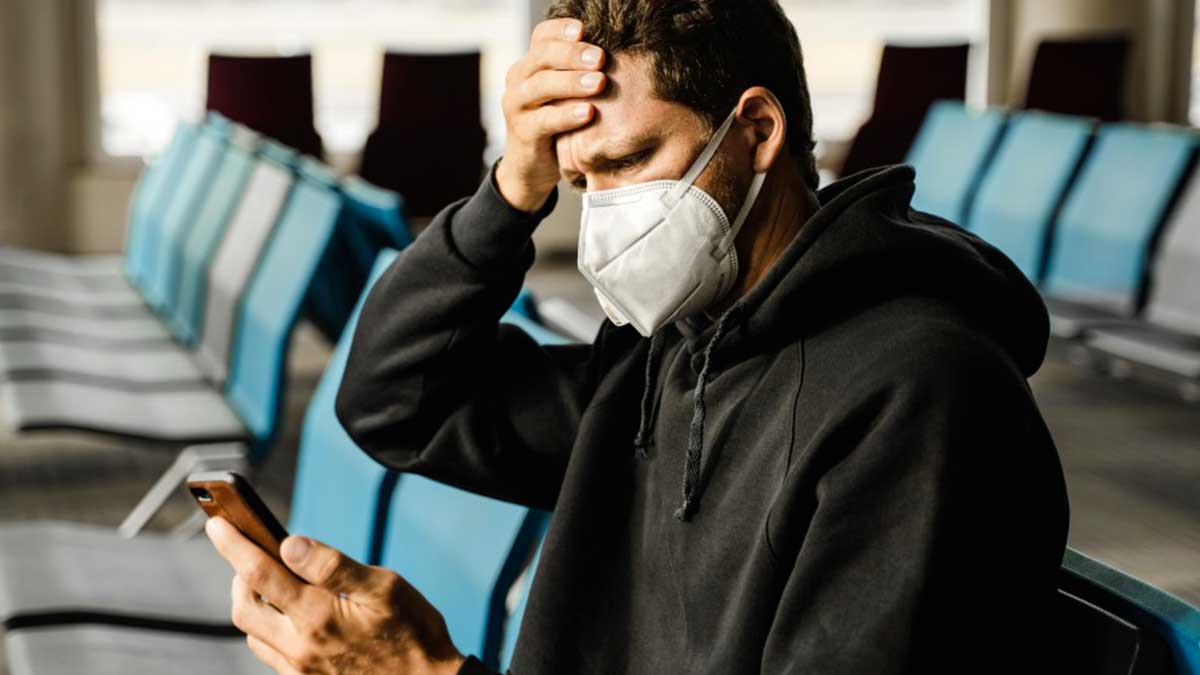 Knowledge is the best tool to fight against fear. A wise person chooses to be informed so they can make sound decisions. To join the fight against COVID misinformation, you can share this update through your social media platform of choice. These words have never been more important for today's update.
[KING COUNTY, Wash.] – (MTN) The big story today is not local or even in the United States. It is the U.K. where a new variant of Delta is starting to establish itself and on the European continent where new Covid-19 cases are climbing again. With the holiday travel season just weeks away the timing of this new European surge is very troubling. Our view is a new surge is coming this winter, and if you want to skip ahead you can move to the National Update to read more.
Closer to home, new cases drifted downward in Washington especially east of the Cascades while hospitalizations remain plateaued.

State officials said some people who were fired or quit because of the vaccine mandate will probably qualify for unemployment benefits.
We have additional information on the Kirkland Fire Department and the status of 16 employees who were not fully vaccinated by October 18.
New Covid-19 cases were reported at Lake Hills Elementary in the Bellevue School District and Kamiakin Middle School in Lake Washington.
King County Sheriff employees were told to keep working "until further notice" even if they have not submitted their vaccination information. The number of Seattle Police Department officers seeking exemptions dropped further today. Seattle Public Schools reported over 99% of teachers and 100% of school principals are fully vaccinated or were granted exemptions. A small group of protesters gathered outside of Seattle City Light but for now, no one has been fired.
Former Washington State University Nick Rolovich has hired an attorney who announced on Twitter he is planning to sue for wrongful termination.
While some TV and radio personalities wrung their hands over police cuts that mostly didn't materialize, none of them are addressing the 350 employees released by the Department of Corrections. They did however focus on a Washington State Patrol sergeant who issued a farewell in a viral video.
Access to parts of the capitol complex in Olympia is restricted to vaccinated people only through January 10, and some legislatures are very mad. On the subject of legislatures, Senator Doug Ericksen who in October 2020 demanded a special session to cut the state budget by $4 billion and furlough thousands of employees, called for Jay Inslee to resign due to state employee job cuts.
Nationally, the FDA authorized booster shots for Moderna and Johnson and Johnson and approved a mix-and-match approach to boosters. Approval of the Pfizer vaccine is expected in the next couple of weeks, and the Biden Administration has already purchased 28 million doses. Finally, multiple news agencies reported tonight the FDA is seriously considering booster shots for people 40 and over.
This update uses the latest data from the Washington State Department of Health (WSDOH), released on October 20, 2021.
---
Washington State Update for October 20, 2021
Washington state Covid-19 update
We are now adjusting the 14 day moving average new Covid-19 case rate to account for population. This update provides a better view of how vaccination rates are impacting community spread. The new case rate is 230% higher in the least vaccinated counties versus the most vaccinated.
| Percent of Total Population Fully Vaccinated | Total Population in Group | Average 14-Day New Case Rate |
| --- | --- | --- |
| 60.00% or above (5 counties) | 2,659,450 | 216.4 |
| 50.00% to 59.99% (16 counties) | 4,098,600 | 362.5 |
| 40.00% to 49.99% (10 counties) | 860,525 | 441.7 |
| 30.30% to 39.99% (8 counties) | 158,300 | 497.2 |
14-Day New Covid-19 Cases per 100K average by Vaccination Rate, Adjusted for Population
Through October 19, Washington's statewide 14-day rolling average dropped slightly to 325.7 Covid-19 cases per 100K.
Ferry County (1,314.8) and Garfield County (1,303.4) continue to be hot spots, otherwise, cases in Eastern Washington are declining rapidly.
Only two counties, Chelan and Grant, have a new case rate between 600.0 to 799.9 per 100K residents, and both are in the low 600s.
Counties between 400.0 and 599.9 include Asotin, Columbia, Cowlitz, Douglas, Franklin, Grays Harbor, Klickitat, Lewis, Lincoln, Mason, Okanogan, Pend Oreille, Skagit, Spokane, Stevens, Walla Walla, and Yakima.
New cases by age group were statistically unchanged, while hospitalizations increased for people 65 to 79 years old.
| Age Group | 7-Day Case Rate | 7-Day Hospitalization Rate |
| --- | --- | --- |
| Ages 0-11 | 146.1 | 1.0 |
| Ages 12-19 | 160.5 | 1.9 |
| Ages 20-34 | 144.6 | 3.7 |
| Ages 35-49 | 161.6 | 9.3 |
| Ages 50-64 | 119.0 | 12.6 |
| Ages 65-79 | 94.1 | 17.1 (up) |
| Ages 80+ | 92.0 | 30.4 |
7-day case rate and 7-day hospitalization rate is per 100K within the age group – the target for 7-day case rate is <25.0, but there are other factors such as vaccination rates within the age groups, how many total tests within the 7-day period, and the positivity rate within each age group
The USA Today COVID Tracker reported 88 deaths on Tuesday. However, that number includes the weekend and Monday.
Some people who quit or were fired over vaccine mandate may qualify for state unemployment benefits
MyNorthwest reported that some people who quit or were fired over the vaccine mandate could qualify for unemployment benefits, but there is no one-size-fits-all approach.
"The laws surrounding when someone is qualified to receive benefits are going to be intricate and complex," said Scott Michael, legal services coordination manager at the Employment Security Department, during a meeting of the Unemployment Insurance Advisory Committee last month. "Each case always has to be decided on its own merits. Small differences in facts, in timing, in what was said, what was intended can lead to very different outcomes."
Workers who requested a medical or religious exemption, had it granted, and were refused accommodation, will likely qualify for state unemployment benefits. The lack of accommodation despite recognizing their need for exemption creates a "good cause" for them to quit their position. However, a person filing for unemployment would need to show that they tried to negotiate with their employer in good faith and had their request rejected.
The minimum unemployment benefit in Washington is $285 a week, and the maximum is $929. The amount of weekly benefit is based on prior income. Individuals who made $10,000 a month or more for the six months before claiming unemployment would qualify for the state maximum. With the end of federal benefits on September 6, a person could claim unemployment for 26 weeks.
Individuals fired or who quit over principle, medical freedom, or refusing to get vaccinated likely have no recourse.
Unvaccinated King County Sheriff Office employees told to work "until further notice"
The King County Sheriff Office (KCSO) has not provided data on how many deputies are vaccinated because of a previous agreement made with the county to extend the vaccination deadline to December 2.
In an October 4 memo sent to the 1,100 KCSO employees were advised if they had not shown proof of vaccination by October 18, they should keep reporting to work "until further notice."
The same memo also said that employees who had not provided proof of vaccination or requested accommodation would get a letter of pending separation around October 20.
Multiple news agencies are reporting 95 to 100 KCSO employees have requested exemptions for medical or religious reasons. In early October, Brandi Kruse of KCPQ said 172 staff members had not provided any vaccination information while quoting a letter from King County Council Vice Chair Reagan Dunn, who stated 200 staff members had not provided proof of vaccination.
402, 292, 200, 103, 93 SPD officers seeking exemptions
Yesterday the Seattle Police Department reported 103 employees sought medical or religious exemptions, and another six were facing termination after not getting vaccinated by October 18. The Seattle Times reported 93 commissioned officers are seeking exemptions.
The department has the budget to support almost 300 or more commissioned officers. Factoring the pending Loudermill hearings for the six who decided not to get vaccinated, the City has 1,037 available cops. If all 93 exemption requests are rejected, the department will lose 9% of the current force.
KOMO reported there "could be impacts to service" per SPD. The dire predictions of moving the department to emergency staffing conditions did not come to pass.
Former WSU coach Nick Rolovich to sue for wrongful termination
Nick Rolovich is going to sue Washington State University for "unjust and unlawful" termination, according to a statement released by the attorney representing the former WSU football coach.
In the statement posted on Twitter, the unnamed attorney claims that WSU Athletic Director Pat Chun had planned to fire Rolovich "since at least April."
The letter claims that Rolovich has "sincerely held religious beliefs" and Chun was dishonest, discriminatory, and vindictive.
Rolovich was the subject of rampant speculation for months as he played a public relations cat and mouse game over his vaccination status. Rolovich told USA Today he was filing an exemption request based on religious grounds with little more than a week left before the state-mandated deadline.
Editor's Note: We continue to believe this is just public relations theater. Our prediction is Rolovich will receive an out-of-court settlement for an undisclosed sum with a gag order for all parties. In the end, this will be a loss for Washington state taxpayers.
Access to state capitol House and Senate buildings restricted to vaccinated only through January 10
Under a new rule adopted by a House committee last month, legislatures and employees needed to provide proof of vaccination by October 18 to access the House facilities through January 10.
KOMO reported that State Representative Jim Walsh (19th District-R) posted on Facebook, "I can't get in the John L. O'Brien Building. Normally my key card will open this door. It doesn't."
At press time, it appeared Walsh had deleted the post. Walsh has repeatedly declined to share if he is vaccinated.
The restriction through January 10 applies to both the House and Senate buildings.
Seattle Public Schools reports over 99% of full-time teachers and all school principals vaccinated
Seattle Public Schools spokesperson Tim Robinson called the vaccination data "fantastic news" during an interview with KIRO 97.3 FM radio personality Jack Stine on Tuesday evening.
Robinson clarified that the figure applies only to full-time staff with SPS, including teachers, principals, and management staff. Full-time employees with SPS account for 7,283 of its more than 12,000 total employees. The rest are hourly and seasonal personnel.
Robinson indicated 205 employees were granted religious or medical exemptions. Teachers were "over 99% compliance" along with 100% of school principals. Malcontent News estimates 30 to 35 full-time teachers are facing termination based on the data provided by Robinson and the staffing numbers in SPS before the October 18 deadline.
A small group protests outside of Seattle City Light over vaccine mandate
KIRO News reported that a small group gathered outside of Seattle City Light to protest looming terminations for not complying with the City of Seattle vaccine mandate.
"They are not saying I am fired, to be clear, but what they are saying is to no longer have contact with anybody here," said Jeremy Rowan, a City Light employee for nearly 20 years.
Seattle City Light has approximately 1,690 employees. City officials reported 1,573 workers were fully vaccinated, and another 84 have requested religious or medical exceptions that are under consideration. Based on the data provided, Malcontent News estimates 30 to 35 people are facing termination.
Despite fearmongering from Turning Point USA, the City indicates they do not expect any service-related issues.
Washington Department of Corrections released 350 employees
KING 5 reports that approximately 350 Washington Department of Corrections (DOC) employees were fired on Monday for refusing to get vaccinated. After the deadline passed, 92% of DOC employees complied with the mandate, one of the lowest vaccinated divisions in the state.
DOC Secretary Cheryl Strange did not provide data on how many correctional officers or supervisors were released but stated the terminations included medical staff, cooks, maintenance workers, and officers.
Strange said the prisons are safe as they were during and before the pandemic.
"We have not seen a significant impact to staff, or those in our care and custody, any uptick in injury or fights," said Strange.
Editor's Note: The DOC has been underfunded and short-staffed for years, partially due to Washington voters refusing to pass measures that would offer badly needed prison reform and provide adequate funding. Issues of improper staffing levels, low morale, assaults on inmates and employees, and poorly trained staff are well documented. Even if the vaccine-related terminations have not created "a significant impact to staff, or those in our care and custody," this statement ignores the continuing issues in Washington state prisons.
Editor's Note 2: We find it disingenuous that news personalities such as Brandi Kruse, Jason Rantz, and Dori Monson have amplified unrealized fears of a law and order disaster due to the vaccine mandate while not once mentioning corrections officers. The United States prison system is steeped in racism, inequity, and ineffectiveness. Almost 60% of Washington state inmates have a serious mental illness when they are incarcerated, setting up DOC staff and inmates for repeated failure. The United States has the largest prison population both per capita and in total numbers on the planet.
In final radio message farewell, former WSP Sergeant Kirk Schnider contradicts the number of job cuts
In a radio transmission on October 18, Washington State Patrol Sergeant Kirk Schnider stated, "due to my personal choices to take a moral stand for medical freedom and personal choice. I will be signing out for the last time today after nearly 17 years in service to the state of Washington."
In his broadcast, Schnider accused the media and WSP officials of downplaying their role and the impact on the department due to vaccination-related separations.
"We all know in this district on the 19th there will be 51 of the 75 troopers available and only 7 of the 11 sergeants."
Schnider was assigned to District 6, which encompasses Chelan, Douglas, Grant, Kittitas, and Okanogan counties and part of Adams County. NCW Life reported on October 20, only five commissioned officers assigned to District 6 quit or were fired on Monday, contradicting Schnider's statement.
The WSP reported in a press release that a total of 67 commissioned officers, six sergeants, and one captain were terminated for choosing to refuse vaccination. Schnider is one of the six sergeants to leave WSP.
Fiscal conservatives from the Senate Freedom Caucus call for resignation of Governor Jay Inslee due to vaccine mandate
Yesterday, members of the Washington State Freedom Caucus called for Governor Jay Inslee to resign due to vaccine-mandate-related staff cuts, according to a report in Clark County Today.
"This mass-termination event is the straw that breaks the camel's back," said state Senator Doug Ericksen (Ferndale-R). "Never have we witnessed a failure of leadership in this state as we have seen under Gov. Jay Inslee. For nearly 600 days, he has used COVID emergency powers to establish autocratic rule, refusing to call the Legislature into special session, and shutting the people out."
"Inslee has done significant damage to the credibility of state government and has eroded the public's trust. Now he is firing thousands of public employees without regard to the harm it will cause. This effort to punish can only be seen as the willful act of a failed governor. Inslee has failed miserably. We don't take this lightly. But the only thing that can allow our state to heal and move forward is for Jay Inslee to resign."
A total of 1,887 employees were terminated statewide on October 18, with the only apparent significant disruption impacting Washington State Ferries.
As recently as October 2020, Ericksen was demanding Governor Inslee hold a special session to slash the Washington state budget by $4 billion and furlough thousands of state employees due to what appeared at the time, a looming revenue shortfall.
The state Freedom Caucus includes Ericksen, Phil Fortunato (Auburn-R), Jim McCune (Graham-R), and Mike Padden (Spokane Valley-R). The group proposed a "stimulus plan" during the same month that would take federal COVID relief tax dollars to eliminate day use fees at state parks, cut state camping fees, cut hunting and fishing license fees, and create a "school choice" voucher program.
Travel Advisories
Due to increased acute care hospitalizations, we're maintaining our recreational travel advisory to the East Hospital Region, including Adams, Asotin, Ferry, Garfield, Lincoln, Pend Oreille, Spokane, Stevens, Wahkiakum, and Whitman counties. Acute care and ICU capacity remain limited, and the ratio of Covid-19 patients to other hospital patients is exceptionally high. Please reconsider nonessential travel plans to these counties.
We are walking back that our travel advisory for the East Hospital Region will likely last through the remainder of 2021. Current data is somewhat encouraging, and we believe the situation could improve significantly in the next four weeks.
We strongly advise against all nonessential travel to Alaska, Idaho, Montana, and Wyoming. Hospital resources in these regions are constrained, and you may receive inadequate care in Alaska, Idaho, and Montana if you experience a serious medical emergency.
We are not adding a travel advisory for the Northwest Hospital Region, which includes Clallam, Jefferson, Kitsap, and Mason counties but don't recommend engaging in risky recreational behavior on the Olympic Peninsula. Although hospitals are very constrained, the region is adjacent to the Puget Sound and West Hospital Regions, which have adequate resources.
Thank you
Thank you to our new subscribers and those of you who have made one-time contributions. On behalf of the entire team, thank you for helping us keep the lights on!
Vaccination
Booster shots for Moderna vaccine approved by the FDA
The Food and Drug Administration authorized a third booster shot of the Moderna vaccine a week after a panel recommended the new protocol in a 19-0 vote. A booster is recommended for anyone who received their final dose of the Moderna vaccine at least six months ago.
The FDA has limited the Moderna booster to persons over 64-years old, 18 to 64 years old and immunocompromised, and persons who work in occupations where they are frequently exposed to Covid-19.
Data from Moderna indicated that a low dose provided the same immunity as a regular dose, so the FDA guidelines specify a half dose for booster injections.
Booster shots for Jassen/Johnson & Johnson vaccine approved by the FDA
The FDA also authorized a second "booster" shot of the Johnson & Johnson vaccine two months after receiving the first dose. Anyone who received the J&J vaccine is eligible for a booster regardless of age. The FDA indicated that the viral-vector vaccine has a very low chance of severe side effects.
"Earlier analyses from the FDA and CDC safety surveillance systems suggest an increased risk of a serious and rare type of blood clot in combination with low blood platelets following administration of the Janssen COVID-19 vaccine. This serious condition is called thrombocytopenia syndrome (TTS). People who developed TTS after receiving the vaccine had symptoms that began about one to two weeks after vaccination. Reporting of TTS has been highest in females ages 18 through 49 years. In addition, safety surveillance suggests an increased risk of a specific serious neurological disorder called Guillain Barré syndrome, within 42 days following receipt of the Janssen COVID-19 Vaccine."
Jessica Berg-Wilson of Seattle became the fourth person to die from vaccine-induced TTS 11 days after receiving the Johnson & Johnson vaccine.
Mix and Match of Covid-19 booster shots approved by the FDA
In a third decision, the FDA approved mix and match Covid-19 booster shots. A clinical trial data from the National Institute of Allergy and Infectious Diseases involving more than 1,500 people showed that mixing and matching provided a positive immune response. Additionally, data indicated that millions of Americans were already combining vaccination boosters on their own.
The mix and match authorization will help innoculate vulnerable communities such as nursing home residents faster while enabling individual choice.
As an example, a woman who received the Johnson & Johnson vaccine and is currently taking birth control could get a Pfizer or Moderna booster as an alternative.
"Today's actions demonstrate our commitment to public health in proactively fighting against the COVID-19 pandemic," said Acting FDA Commissioner Janet Woodcock, M.D. "As the pandemic continues to impact the country, science has shown that vaccination continues to be the safest and most effective way to prevent COVID-19, including the most serious consequences of the disease, such as hospitalization and death. The available data suggest waning immunity in some populations who are fully vaccinated. The availability of these authorized boosters is important for continued protection against COVID-19 disease."
Reports the FDA is considering expanding Pfizer and Moderna booster shots to people 40 and older
Multiple news outlets are reporting that the FDA may recommend expanding Covid-19 booster shots for people who received the mRNA vaccines from Pfizer or Moderna more than six months ago and are over 39-years old.
"I believe it will happen," the source familiar with the plan told CNN's Elizabeth Cohen. There is "growing concern within the FDA" that US data is beginning to show more hospitalizations among people under age 65 who have been fully vaccinated, the source said.
Multiple outlets citing the same source indicated that government officials are becoming concerned about growing breakthrough cases among middle-aged Americans.
Editor's Note: Malcontent News usually does not share or report on stories from "undisclosed sources." We believe there is veracity to these reports due to global events and growing concern over the Delta Plus AY.4.2 variant that includes additional spike mutations A222V and Y145H.
Approval of Pfizer vaccine for 5 to 11 year olds expected to be approved "in a couple of weeks"
The White House said on Wednesday that it is ready to quickly roll out COVID-19 vaccines for kids ages 5 to 11 if the Pfizer-BioNTech vaccine for that age group is authorized by the Food and Drug Administration and recommended by the Centers for Disease Control and Prevention.
NPR reported the administration has bought enough doses for all 28 million children in that age group and will provide it in smaller packages with essential supplies like smaller needles to make it easier to get to physicians, pediatricians, and community health centers Biden administration officials said.
"Should the FDA and CDC authorize the vaccine, we will be ready to get shots in arms," said White House coronavirus response coordinator Jeff Zients during a news briefing Wednesday morning.
The FDA independent advisory committee is scheduled to discuss and likely vote on October 26, while the CDC independent advisory committee meets on November 2 and 3.
The recommendation the FDA and CDC will consider is two doses that are one-third of the volume of an adult dose, spaced three weeks apart. It would take an additional two weeks for the vaccine to reach peak effectiveness.
Hospital Status
According to the DoH COVID Dashboard, 91% of all staffed acute care beds are occupied, and 15.6% of patients have Covid-19. Statewide, hospitals have the staff to support approximately 610 additional acute care patients.
ICUs are at 85.6% of capacity statewide, with 25.0% of ICU patients fighting Covid-19 – an estimated 299 patients with 52% on ventilators. The state has the staff to support approximately 170 additional ICU patients.
On Monday, the 7-day rolling average hospital admission rate for new COVID patients was 108. The Department of Health reported 1,106 Covid-19 patients statewide on October 19, with 155 requiring ventilators. The patient count is between 1,080 and 1,160 for the 10th day in a row.
Hospital readiness is slowly improving, including in the East Hospital Region. The declining number of acute care patients with Covid-19 is a leading indicator that ICU capacity will begin to improve by early November.
| Hospital Region | Counties | ICU Occupancy | ICU COVID Patients | Acute Care Occupancy | Acute Care COVID Patients |
| --- | --- | --- | --- | --- | --- |
| East | Adams, Asotin, Ferry, Garfield, Lincoln, Pend Oreille, Spokane, Stevens, Wahkiakum, Whitman | 89.5% | 35.7% | 90.4% | 23.6% |
| North | Island, San Juan, Skagit, Whatcom | 76.2% | 32.6% | 87.7% | 10.2% |
| North Central | Chelan, Douglas, Grant, Okanogan | 92.8% | 44.0% | 81.0% | 23.1% |
| Northwest | Clallam, Jefferson, Kitsap, Mason | 92.4% | 40.2% | 97.2% | 20.4% |
| Puget Sound | King, Pierce, Snohomish | 88.1% | 21.1% | 94.8% | 13.0% |
| South Central | Benton, Columbia, Franklin, Kittitas, Walla Walla, Yakima | 86.3% | 23.1% | 83.3% | 19.5% |
| Southwest | Clark, Cowlitz, Klickitat, Skamania | 61.1% | 23.6% | 86.6% | 15.5% |
| West | Grays Harbor, Lewis, Pacific, Thurston | 86.2% | 26.5% | 87.9% | 18.1% |
Hospital status by region – ICU Occupancy should be below 80%, ICU COVID Patients should be below 20%, Acute Care Occupancy should be below 80%, and Acute Care COVID Patients should be below 10%
School and Education
School District
Status
Less than 10 Active Cases
10 or More Active Cases
Bellevue

YELLOW

– ESC East (1*)
– Ardmore (1*)
– Bennett (1*)
– Chinook (1*)
– Interlake (1*)
– Lake Hills (2*)
– Newport (3*)
– Newport Heights (1*)
– Puesta del Sol (1*)
– Sammamish (1*)
– Sherwood Forest (1*)
– Spiritridge (3*)
None
Lake Washington

YELLOW

– Bell Elementary (3*)
– Blackwell Elementary (2*)
– Carson Elementary (3*)
– Einstein (1*)
– Eastlake High (3*)
– Finn Hill Middle School (3*)
– Inglewood Middle School (1*)


– Juanita Elementary (5*)


– Juanita High School (4*)
– Kamiakin Middle School (3*)
– Kirk Elementary (1*)
– Kirkland Middle School (1*)


– Lakeview Elementary (5*)


– Lake Washington High School (4*)
– Mead Elementary (2*)
– Northstar Middle (1*)
– Redmond Elementary (1*)
– Redmond Middle School (2*)
– Redmond High School (2*)
– Rosa Parks Elementary (2*)
– Rose Hill Middle School (1*)


– Timberline Middle School (6*)


– Twain Elementary (2*)
None

Northshore

YELLOW

– Arrowhead Elementary (1)


– Bothell High School (36**)


– Canyon Creek Elementary (9)
– Canyon Park Middle School (21)
– Cottage Lake Elementary (4)
– Crystal Springs Elementary (21)
– East Ridge Elementary (1)
– Frank Love Elementary (34)
– Hollywood Hills Elementary (34)
– Inglemoor High School (6)
– Kenmore Elementary (8)


– Kenmore Middle School (41**)


– Kokanee Elementary (10)
– Leota Middle School (1)
– Lockwood Elementary (17)


– Maywood Hills Elementary (1)


– Moorlands Elementary (2)


– North Creek High School (8)


– Northshore Middle School (22)
– Ruby Bridge Elementary (7)
– Secondary Academy for Success (3)
– Shelton View Elementary (3)
– Skyview Middle School (3)
– Sunrise Elementary (1)
– Timbercrest Middle School (18)
– Wellington Elementary (16)
– Westhill Elementary (5)
– Woodin Elementary (15)
– Woodinville High School (3)


– Woodmoor Elementary (3)



Local Districts Scorecard – * indicates positive cases only ** indicates 5 or more confirmed positive cases
We redefined the school district statuses. Information for classroom and building closures has been a challenge to obtain, both for closures and reopening. We are adopting moving any school with more than ten active COVID cases reported into the red, and we've adjusted the third column to reflect this change.
The Bellevue School District reported one confirmed Covid-19 case at Lake Hills Elementary.
We received a parent confirmed report of three new Covid-19 cases at Kamiakin Middle School with 14 additional quarantines.
We continued to encourage parents to request improved daily data reporting from the Lake Washington School District.
Correction: On Tuesday, October 19, the daily summary for the Covid-19 update included a typographical error reporting nine confirmed COVID cases at Bellevue High School in the Northshore School District. The nine confirmed cases are at Bothell High School in the Northshore School District. We have corrected the daily summary and apologize for any confusion this may have caused.
Kirkland-Bellevue-Woodinville
Upated Kirkland Fire Department vaccination numbers
As of 11:15 a.m. on Tuesday, 100 of 116 City of Kirkland firefighters had provided proof of vaccination, according to Joy Johnston, Interim Communications Program Manager with the City of Seattle. To date, no firefighters have quit, retired, or been terminated due to the vaccine mandate.
Ms. Johnston reported that one firefighter is completing their vaccinations, and the remaining 15 have requested exemptions on either medical or religious grounds. Eight exceptions have been approved, and the remaining seven are under consideration.
The City reported that there is no reduction in service levels for the community.
National Round-Up
Johns Hopkins University Cumulative Case Tracker reports 81,238 new cases and 2,357 deaths nationwide on Wednesday.
Our view – anyone unvaccinated has a future date with the next Covid-19 surge
On March 12, 2020 I wrote an essay that went viral on the situation in Kirkland, Washington, and made predictions on what would happen in the coming weeks across the United States. Unfortunately, those predictions became true.
I became deeply concerned about the Delta variant during the early days of July 2021 and just days after a collective declaration of victory over Covid-19. A combination of a nation that returned to normal too fast, low national vaccination rates, and air travel created a surge in new cases that rivaled January 2021. I noticed that outspoken critics of Covid-19 mitigation efforts were suddenly appealing for their constituents to get vaccinated, including Sean Hannity of Fox News, Senator Minority Leader Mitch McConnell, and House Minority Whip Steve Scalise, among others. The change of tone was jarring to me. Privately I told those close to me, "they know something."
By mid-July, I was wearing a mask again. Two weeks later, I sounded the alarm a new surge had arrived in the United States. I wanted to be wrong. Delta AY.1 raged across the United States and continues to in Alaska, Idaho. Montana, North Dakota, and Wyoming. As the temperatures dropped with the arrival of fall, Delta cases are predictably spiking in Minnesota and Vermont.
Regrettably, I am predicting the next surge, and I now believe another wave is coming in January or February 2022. I am not the only person that is expressing concern over the Delta AY.4.2 variant. Katelyn Jetelina M.D. expressed worry about Delta A.4 on October 17 and warned that the United States could follow the same path as the U.K.
My concern over Delta Plus AY.4.2 has increased significantly
In the United Kingdom, Delta Plus AY.4.2 with additional spike mutations A222V and Y145H has grown to represent 6% of new infections at the end of September, and the number of cases with the mutated Delta variant is continuing to increase, according to British health officials.
Researchers are still studying the significance of Delta Plus, but early data indicates it is more transmissible than the Delta AY.1 and AY.2 variants, which currently make up most of the Covid-19 cases on the planet. Delta has an R0 of 6.0 among a completely unvaccinated population – equal to smallpox. Delta Plus has an estimated R0 of 6.6. That's just enough of a difference to help it spread.
Delta Plus is not more deadly than Delta, but it does appear to make people sicker. Additionally, it does not appear to be anymore vaccine-resistant than Delta, but data out of the UK is showing us that both natural and vaccine immunity waves after six to eight months.
While new cases and hospitalizations are surging, the death rate in the U.K. has remained low, especially among the fully vaccinated. We have seen similar data out of Israel and right here in the United States. Most of the available vaccines remain highly effective at mitigating hospitalizations and severe COVID.
New cases are surging across Europe
Back on September 18, I wrote about my concern of modeling the UK to predict the trajectory of the Delta variant and how cases were starting to rise again. Eight weeks earlier, U.K. Prime Minister Boris Johnson removed almost all Covid-19 restrictions, and the result is Covid-19 never reached an endpoint. Worse, Delta Plus AY.4, which was detected in July, mutated again just enough to create new problems.
We don't know if the worst surge for Covid-19 in Russia is Delta Plus, but for the first time since experiencing the first COVID case, 1,000 Russians are dying a day.
Earlier this week, the Russian government ordered anyone over 60 to stay home for four months. Today, Dictator President Vladimir Putin told the Cabinet backed the Cabinet's proposal to declare a non-working week and keep Russian workers away from their offices.
Only 32% of Russians are vaccinated because of their deep devotion and love distrust of the Russian government. Ironically, in trying to sow global discord about the safety of vaccines from Western Europe and North American pharmaceutical companies to drive sales of the Russian Sputnik V vaccine, the disinformation campaign spread into Russia. Worse, the Sputnik V vaccine has performed poorly, only reinforcing distrust among the Russian people.
Several regions, or Oblasts, have implemented vaccine mandates, and many have already restricted large events, restaurants, and bars.
The same week we wrote about our concern that Covid-19 cases were rising again in the U.K. Putin went into quarantine after several people within his inner circle tested positive for COVID. Putin claims he was vaccinated with the Sputnik V vaccine in March. When he went into quarantine, a Kremlin spokesperson claimed that the people infected and Putin had recently received boosters.
Across Europe, new Covid-19 cases have increased for three weeks in a row. We don't know if the Delta or the Delta Plus variant is driving the increase outside the U.K.
Holiday travel season is almost here and the borders between Canada and Mexico are opening at the same time
A new, more transmissible variant in the U.K., growing cases across Europe, and the land borders between the United States and Mexico reopening on November 8. Travel restrictions are ending just in time for the holidays. With the Delta surge winding down in the United States, a new sense of "we won" is spreading again. Over the next 2-1/2 months, travelers will hit the road and go on vacation.
November 25, Thanksgiving
November 29 – December 6, Hanukkah
December 24, Christmas Eve
December 25, Christmas Day
December 26, Kwanzaa
December 31, New Years Eve
January 1, New Years Day
January 4, 5, 6 and 7, Orthodox Christmas
Two years away from family, recreational travel to Canada and Mexico is available again, and holiday travelers will create an environment ripe for spreading a new variant, especially among the unvaccinated.
Assessment
I believe many issues are coming together to create a perfect storm at the end of the year. The United States is weary of Covid-19 everything. Former President Donald Trump oversold Operation Warp Speed and the vaccine program as a one-and-done shot that would provide protection forever. Coronaviruses include MERS, SARS, SAR-CoV-2, and the common cold. Coronaviruses are "slippery" by nature. That is, they mutate rather quickly compared to other viral diseases such as poliovirus. Many people feel there has been a bait and switch on what the vaccines would deliver.
Last year, we told our readers and viewers that it was very likely the Covid-19 vaccines would be similar to flu vaccines requiring a yearly dose to fight new mutations. We also told our readers that the vaccination cycle would not mirror the flu vaccine but would be more closely aligned to when people congregated indoors. In the warmer latitudes, vaccination programs would occur in the spring as people get ready to move to air conditioning. In the colder latitudes, vaccinations would come in the fall before people moved back to indoor activity.
Delta Plus has a beachhead in the U.K. and is almost certainly spreading across Europe – at a slow pace – but spreading. A combination of holiday travel, continued vaccine hesitancy, and more indoor activity due to cold weather will drive another surge that will start as the 2021 holiday season is winding down.
The impact will be tempered in the Southwestern United States and the Gulf Coast because moderate temperatures drive more outdoor activity. We have a tremendous amount of evidence that Covid-19 spreads indoors at a much higher rate than outdoors.
In the Northeast, the Great Lake states, the Midwest, the Rocky Mountain states, and low vaccinated areas of the Pacific Northwest, Delta Plus will find new hosts among the unvaccinated, the elderly, and immunocompromised. There will be no will among the government or the populous for any meaningful countermeasures.
How Bad
If all things remain as they are today, I believe we will see significant hot spots versus a national wave like we just witnessed. States like Idaho, Montana, and Wyoming may not get much reprieve from their current Delta-fueled surge. The isolation that winter brings to Alaska will probably benefit the state.
The upcoming surge will genuinely be a pandemic of the unvaccinated. In Washington state, counties such as Stevens, Whitman, Franklin, Lewis, Benton, Yakima, and Grant will be ripe for another significant event. Spokane County will likely feel pressure from neighboring Idaho again.
Wildcards
Five wildcards could soften the next surge. The first is vaccination among children from 5 to 11 years old. Regrettably, we will likely see another urban versus rural divide. This fall, we gathered reliable data showing children remain largely asymptomatic carriers who brought Covid-19 into their households. Over 140,000 American children have become orphans due to COVID, and the number is growing. The more young children fully vaccinated, the more we can stamp down the surge.
The next wildcard is the anti-viral drug molnupiravir. If the FDA approves the Merck/Ridgeback Biotherapeutics drug before the end of the year, if production and distribution can ramp up, if it is effective as it has been in Phase 3 testing, and if the current disinformation campaign against molnupiravir doesn't create widespread mistrust, it could change the game.
The third wildcard is how many people get booster shots and if the FDA approves boosters for people as young as 40. If the FDA decides to expand booster shots before Veterans Day, consider that your "they know something."
The next wildcard is severe weather. If the United States has widespread severe weather over the holidays that cripples air travel for an extended period, it could help slow the spread. Airlines are already stretched thin after laying off and forcing 25% to 30% of pilots into early retirement during 2020.
The final wildcard is Influenza. Flu was stopped in its tracks in 2020 because masks are highly effective at slowing the transmission, many schools systems were virtual, most people skipped the holidays, and mask wear was high. Flu can cut both ways this coming winter. A significant surge of flu could unintentionally cause isolation slowing down the spread of Covid-19.
It also could have the opposite effect. People sick with COVID could dismiss it as a cold or flu, take a handful of DayQuil and forge ahead with their day.
10 things you can do to help
If you're not vaccinated, get vaccinated. Everyone has a future dance with Covid-19. There is overwhelming evidence that vaccination reduces your chance of getting infected and dramatically lowers your chance of hospitalization and death.
If you are eligible for a booster shot, get a booster and do it as quickly as possible.
if you have children from 12 to 15, get them vaccinated if they aren't already.
If vaccination for 5 to 11 year olds is approved, get them vaccinated as quickly as possible. If the Pfizer vaccine becomes available on November 8 and your child is vaccinated on the same day, they won't have full immunity until December 13.
If you travel over the holidays, consider not travel by air, and avoid crowded indoor spaces. If you will be with family members and you don't know their vaccination status wear a mask. If you have family members who are at high risk of severe COVID, wear a mask.
If you travel to areas with low vaccination rates wear a mask, confrontations be damned.
Learn and memorize the different symtoms between Influenza and Covid-19.
Consider buying two at home rapid tests for each family member now to have on hand.
If you or someone in your household becomes sick with COVID like symptoms, stay home.
Get your influenza vaccine.
Final thought
I will close with the same final thought I had in July 2021. I have never wanted this badly to be wrong, and I hope I am.
State Updates
Due to the overwhelming amount of local news, we will not do a state update today. The situation in Alaska, Idaho, Montana, and Wyoming can best be described as lousy, terrible, dire, and getting worse, in that order.
Misinformation
Taking the day off