Streamer hospitalized in Austin after protester beatdown
Hiram Gilberto, a streamer out of Austin, Texas, was hospitalized and had his equipment destroyed by protesters over the weekend.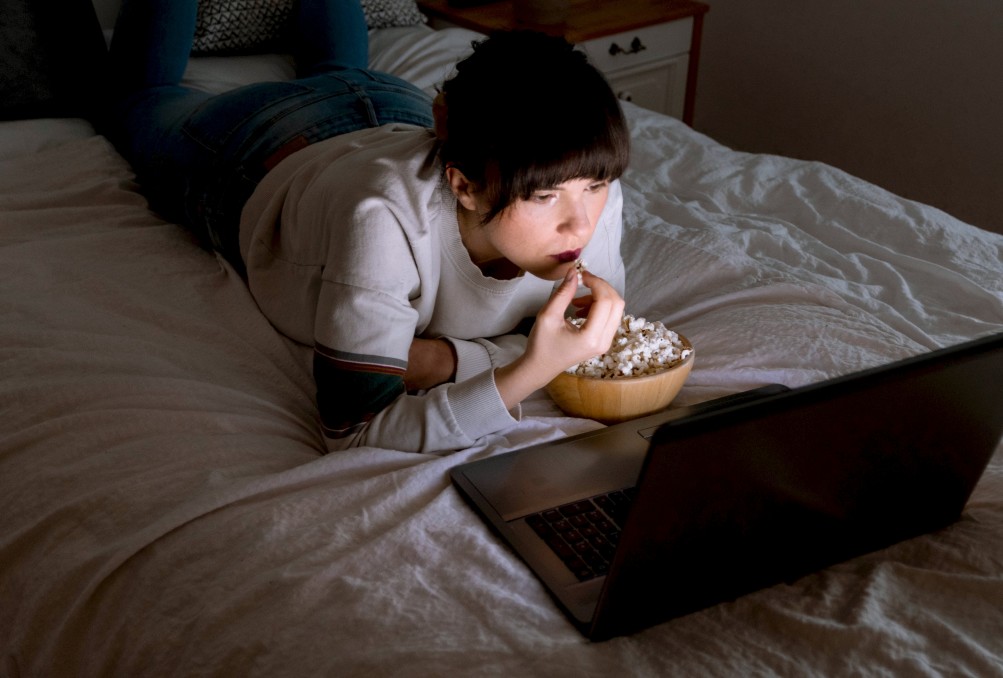 Streaming is not easy.
Responsible, journalistic streaming is not an idiot holding a smartphone.
Responsible streaming is not streaming while protesting at the same time, within the body of protesters.

On Saturday morning, Hiram Gilberto, a highly respected streamer out of Austin, Texas, was savagely beaten on camera by a group of protesters. His equipment was destroyed and he was hospitalized. He is now home recovering from a concussion and his injuries include a black eye, bruises, cuts, and scrapes.
There are some dedicated journalists and independents. Locally peeps like Concrete Reporting and Joey can tell you it is hard, it is dangerous, and it comes with almost no reward.
The cops don't want you filming.
The protesters increasingly don't want you filming.
The alt-right wants you dead, literally.
The left complains you show too much.
The right complains you don't show enough.
Journalistic streamers run into the line of fire, not away from it.
Journalistic streamers are vigilant to report the story, not become the story.
In Seattle, respectful streamers spend most of their time in a no man's land on the police line's edge. No one has your back. You're typically the last person through an intersection. If you're hanging back as you should, somebody could waffle stomp you, or the police could arrest you, and no one would know. Increasingly when protesters chant, "who got our backs, we got our backs, "streamers cringe on the inside.
Journalistic streamers can spend 3, 4, even 6 hours walking without a break, without a bathroom, without a sip of water. They are holding equipment steady, answering questions, providing real-time narration. They are continually asking questions to themselves. Do I have enough battery charge? Is the lens still clean? Who is behind me, who is beside me, what is that car doing, is that person following me a threat?
The fallacy that someone can shoot four hours of raw video and then edit it for release misses a critical point. If you take four hours of video, you have to watch four hours of video before you even start to edit it. Mass editing of content at that scale requires computing horsepower, technical knowledge that isn't common, and an enormous amount of time. Most streamers don't even do highlight clips post stream because it is a tremendous amount of time.
Video stored locally has no concurrent backup (MP4 doesn't support that). It is far easier for law enforcement to copy off of a device. On a phone or camera with a memory card, that card could just…disappear. Who will believe someone arrested when they say the memory card is gone and the police say it was never there.
Then there are three other 800-pound elephants in the room. First, organizations exist today that create highlight reels of protests and the Black Lives Matter movement; they're called the mainstream media. They show the essential bits, mostly involving police officers. What they offer is violence, what we like to call protest porn. No one from the MSM has contacted me saying, "Hey, we saw your 3 hours of peaceful protest live stream from Saturday, and we'd like to use it for this news story we're working on."
Second, the streamer only has one insurance policy for their personal safety, the stream. If they are arrested, a stream shows a before-during-after and is stored in the cloud. The device can't be smashed, and the memory card can't disappear. If they are violently attacked, the stream is the only witness to the assault. An immediate example of this is Brad Fox in CHOP in the late hours of June 28 and his unrelated bullshit arrest about a month later. His stream was the witness to both of these incidents.
No one is going to watch a 2-1/2 hour previously recorded peaceful protest. However, the 2-1/2 hour peaceful protest is needed to fight the "all protesters are violent thugs" narrative. An edited video is quickly dismissed with the declaration, "you edit your videos, so you just took out the bad parts."
An example of this was a right-wing streamer in Bellevue on October 24, claimed a Starbucks was destroyed. The "proof" was shaky at best, but the story picked up momentum on the eastside. The narrative? "Here is a video of the police rushing to this Starbucks! It got destroyed!" That was good enough for people who want to believe the BLM movement is violent.
When a journalist, and Hiram is absolutely a journalist, is assaulted, we are all assaulted. Not only is Hiram a journalist, but he is also an individual of great ethics.
Should Hiram have taken a walk? Probably. Should he have been hospitalized? Absolutely not; it is disgusting. When you beat reporters in the name of "security," you become the system you're fighting.
You cannot watch videos of the violence against the press and condemn it if you support what happened to Hiram. Examples include the Australian news crew beaten by Washington DC police, the US head from the British news organization The Independent falsely arrested in Seattle, or the reporters from The Daily Caller arrested in Louisville. To point to these examples of police brutality, declare "All Cops Are Bastards" and then spin around and beat a reporter senseless is hypocrisy.
Pot meet kettle.
Kettle meet pot.
Worst of all, Austin defunded their police department by over 30% with almost no drama. Texas has shown at least some willingness to address the systemic racism within the police of their state. In comparison, Washington and Oregon appear like racist backwaters.
The actions of these protesters feed the rioters and thugs narrative. It ironically goes against their claims of being endangered by the camera. Beating someone senseless on camera, when your claim being on camera could get you arrested, is ironic. And using the word ironic is charitable. We stand with Hiram and his defense of the First Amendment, which includes a free press.
If you want to support Hiram Gilberto
You can support Hiram Gilberto in his recovery and to secure new equipment on CashApp and Venmo:
CashApp: $Hirambae
Venmo: @hiram-Garcia-2
Like, Share, Follow, Support