Historic Tropical Storm Zeta expected to become hurricane
Tropical Storm Zeta is expected to intensify into a Category I hurricane before making landfall in Mexico, and then turning toward the US Coast.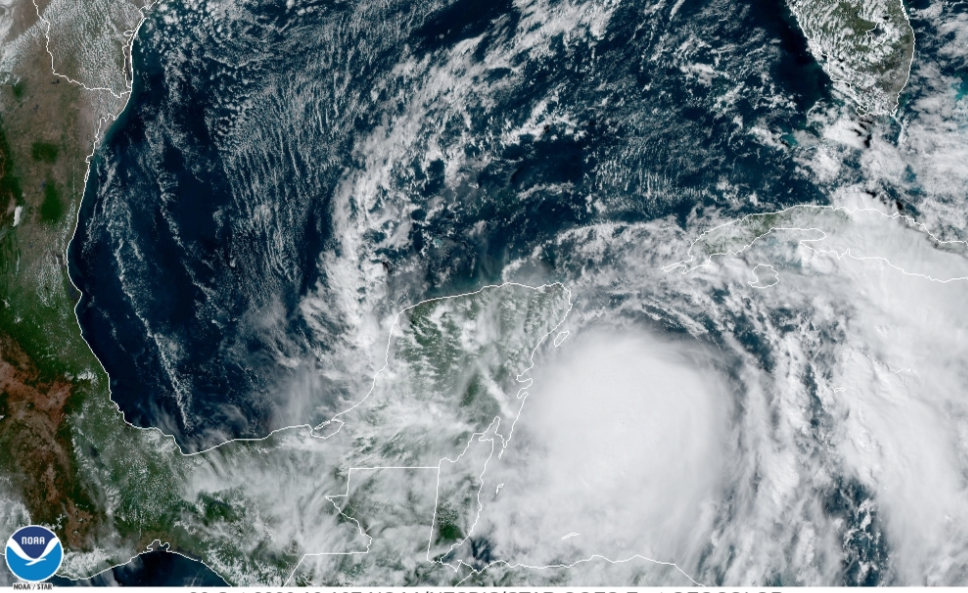 Tropical Storm Zeta, the 27th named storm in the 2020 hurricane season, is churning in the Caribbean on a collision course with the Yucatan Peninsula.
The earliest 27th named storm in history, Zeta is expected to strengthen into a hurricane before making landfall Monday night or early Tuesday morning, local time. Zeta has sustained winds of 70 MPH, just under hurricane strength and moving northwest at 7 MPH. Hurricane warnings are posted along the northern tip of the Yucatan Peninsula, and Tropical Storm Warnings are posted in western Cuba.
Hurricane battered east Texas, Louisana, and Alabama are once again in the bullseye. With confidence growing, Zeta would be the 11th named storm to make landfall in the United States, with projections indicating the storm will arrive Wednesday evening. If Zeta makes landfall in the United States, it would be a record-setting eleventh tropical system to strike the United States in a single hurricane season.

Officials advise Louisiana residents to prepare for yet another tropical system, with storm surge, wind, and flooding rains.
Like, Share, Follow, Support