Wildfires erupt from BC to California – smoke arrives in Puget Sound on Friday
The smoke will be at higher altitudes creating haze and spectacular sunsets, but make no mistake, smoke season is here.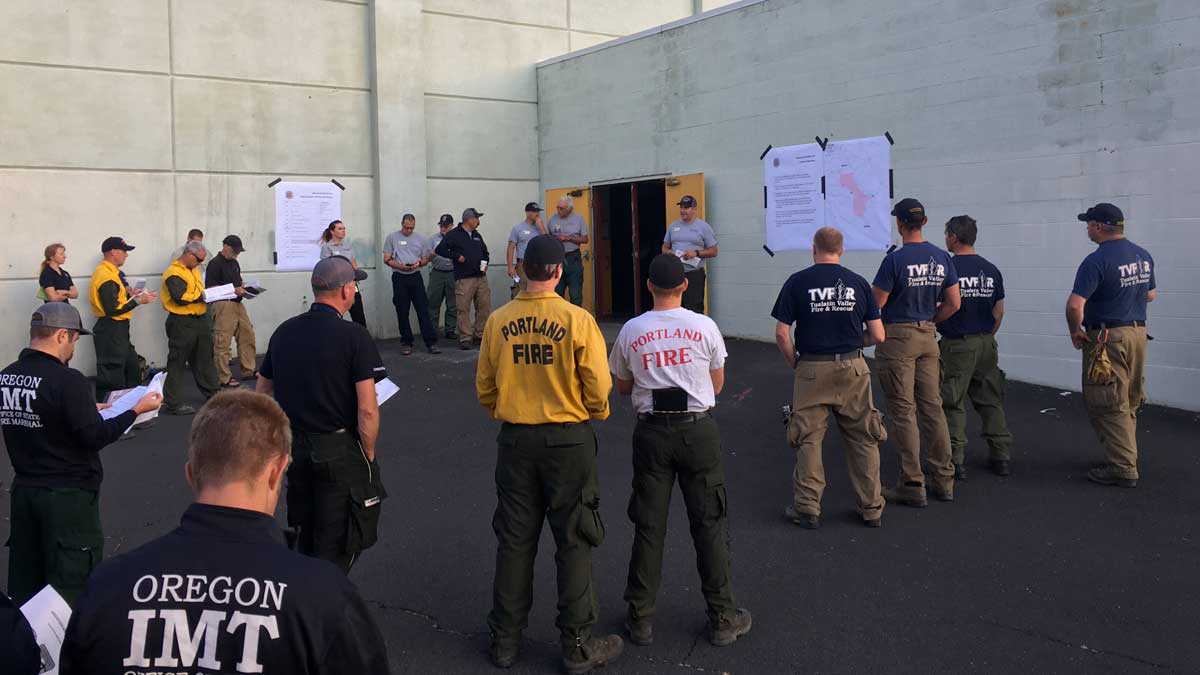 [KIRKLAND] – (MTN) In Canada, 54 wildfires have erupted in the last 48 hours, causing evacuations and burning the village of Lytton, while smoke from wildfires in Oregon and California has already drifted into Washington state – smoke season is here. Smoke density is light to moderate and at higher altitudes, so air quality remains good. Still, forecast models indicating significant smoke will be arriving from the Fraser Valley into Whatcom County and working its way southward on Friday.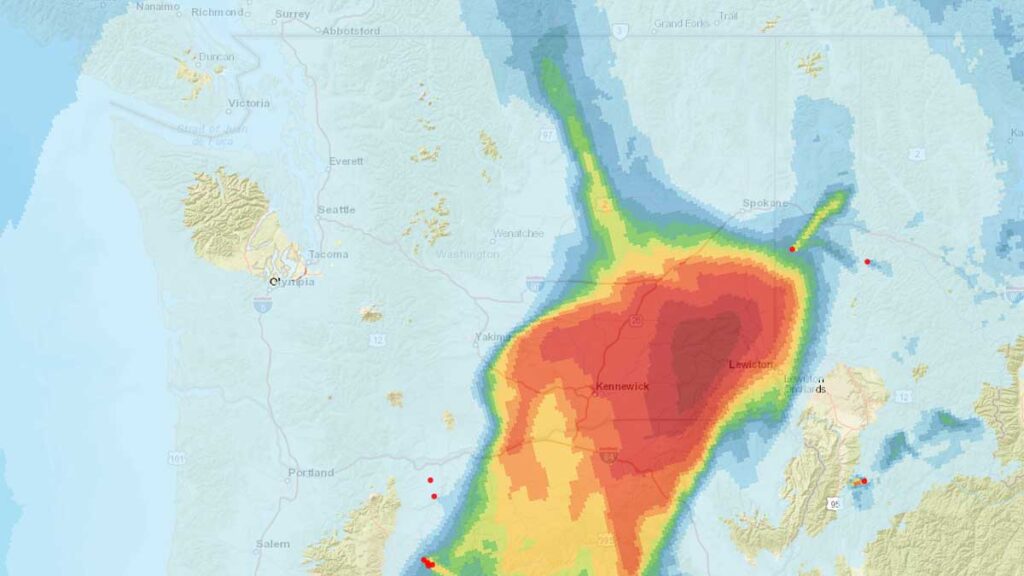 Air quality in western Washington could be called superior today, while many stations in eastern Washington are reporting moderate air pollution. Around Kamloops, British Columbia air quality is unhealthy and deteriorating.
Heavier smoke from Canada is expected to arrive along the Washington border on Friday morning. Weather conditions will keep most of the smoke aloft. Models indicate that smoke may settle into central Puget Sound on Friday night, dropping air quality to moderate levels. At this time, there is nothing in the forecast or model to support dangerous levels of air pollution in the next few days.

The ongoing long-term drought and record setting heat has been devastating for British Columbia forests. Bark beetles have destroyed millions of acres of softwood trees. The beetles hatch simultaneously during periods of high temperatures and voraciously chew their way through trees. The dead trees have no commercial value and have created millions of acres of wildfire fuel.
The worst wildfires in Canada tore through the village of Lytton, British Columbia, yesterday with almost no warning. Residents were ordered to evacuate immediately, and many escaped with only their pets and the clothes on their backs. The mayor stated, "the whole town is on fire," yesterday. Canadian officials believe the fire was human-caused.
Lytton made international news on Tuesday when the temperature reached 49.6 degrees Centigrade, almost 122 degrees, and an all-time record high for Canada. In contrast, the highest temperature ever recorded in Las Vegas, Nevada, stands at 117 degrees.
In California, the Lava Fire, which was started by lightning, has burned 17,591 acres and is only 19% contained, according to Mount Shasta News. The fire is burning on the outskirts of Weed, California. The Tennant Fire started on Monday and has grown to 8,159 acres and is only 6% contained.
Last night evacuation orders were issued for the residents of Antelope Sink and Bray, California.
In Oregon, Governor Kate Brown declared a wildfire emergency yesterday to provide aid in response to a significant fire near Redmond. Yesterday the airport in Redmond was forced to close due to smoke, and 100 residents in Wasco County received "go-now" evacuation orders. The Wrentham Market Fire has grown to over 10,000 acres. The Bureau of Land Management (BLM) has activated 40 people to help fight the conflagration. According to the Oregon State Fire Marshal, high winds yesterday made fighting the fire a challenge and caused several flare ups. Two buildings have been destroyed, but no homes at this time.
There are no significant wildfires in Washington at this time, but officials from the local to the state level are deeply concerned about the coming Fourth of July holiday and human-caused fires in the coming days. Some communities, such as Bellevue and Mercer Island, have made emergency declarations banning all outdoor fires, including those in approved fire pits and even charcoal grilles. Kirkland opted not to declare an outright ban, but Kirkland Fire Chief Joe Sanford made a public appeal for the community not to have any outdoor fires.
The Pacific Northwest, northern California, and western Canada are reeling after a record crushing heatwave sent temperatures soaring well into the hundreds over the entire region for 3 to 5 days. Heat-related death reports from British Columbia to Oregon now number in the hundreds, and officials were finding people who had died in their homes from apparent heatstroke on Wednesday during welfare checks. Washington state is still analyzing fatality data.
Three-hundred-and-fifty-eight people had to be hospitalized due to heat-related injuries throughout western Washington and over 1,000 were sent to emergency rooms. Hospital officials stated that the patient load was similar to the worst days of the COVID pandemic at the peak of the heatwave.
The National Multi-Agency Coordination Group (NMAC) is at Level 4 preparedness, the second earliest the United States has reached this level.
Central Puget sound has experienced significant wildfire smoke every year except one, since 2015.