Despite pledge to crack down, white power items still for sale on Amazon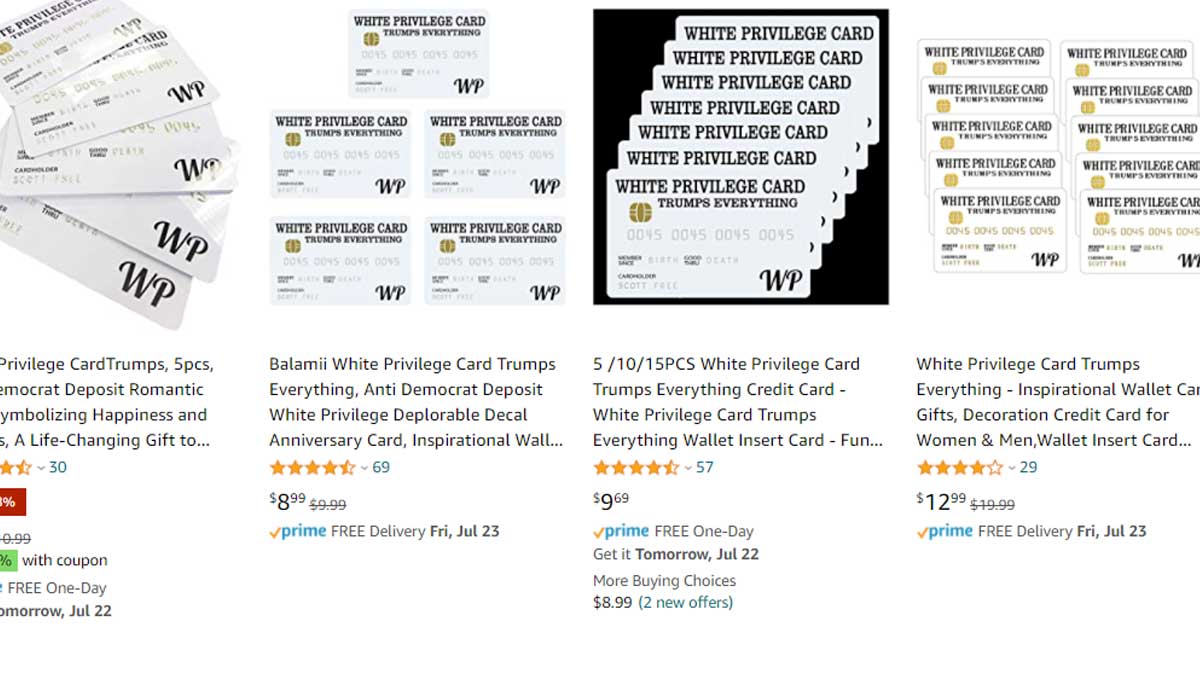 [SEATTLE, Wash] – (MTN) Online retailer Amazon continues to wrestle with items for sale that embolden white nationalism with dozens of vendors selling "white privilege" cards. The cards of the same design declare, "White Privilege Card Trump's Everything," and are described as "inspirational" by sellers.
Although some may consider it humorous on the surface, two men in California have been indicted for conspiracy to destroy by fire or explosive a building used or in affecting interstate commerce. One of the men carried the same white privilege card for sale on Amazon.
The unfounded belief the 2020 election was stolen from former President Donald Trump allegedly inspired Ian Rogers and Jarrod Copeland to hatch a plot to blow up the Democratic Party Headquarters in Sacramento, California.

When investigators searched Rogers' house in January, he allegedly had five pipe bombs, which court documents say were live. They also reportedly seized between 45 and 50 firearms, including at least three fully automatic weapons and thousands of rounds of ammunition.
Amazon has come under fire for selling Nazi memorabilia and white supremacist items as far as 2018. As recently as last year, Amazon said they would not sell these types of products.
Amazon's published policies for Offensive and Controversial materials state that "products that promote intolerance based on race, religion, and sexual orientation" cannot be sold on the platform. Despite this policy, multiple sellers were offering one-day Amazon Prime delivery, and at least one was offering a coupon promotion.