BREAKING: 3 lab-confirmed Omicron variant COVID cases in Washington
The first three cases are among young adults who live in Western Washington.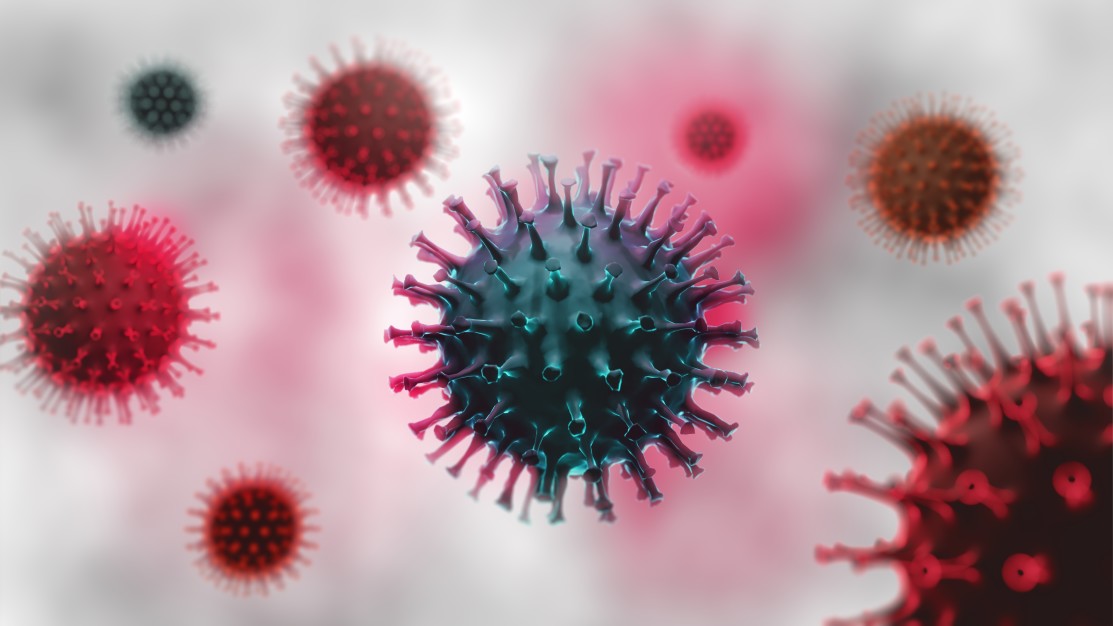 [OLYMPIA, Wash.] – (MTN) The Washington State Department of Health (WSDoH), in partnership with the UW Medicine Virology Laboratory, has confirmed a total of three cases of omicron variant in Thurston County, Pierce County, and King County. The patients range in age from 20 to 39, two men, one woman.
The patients are:
a man in his thirties from Thurston County,
a man in his twenties from Pierce County, and
a woman in her twenties from King County.
Confirmation came in midday Saturday, and officials were still in the process of notifying the patients.

The WSDoH did not have information on their condition, travel history, or vaccination status. The samples were collected using PCR tests between Nov. 29 and Dec. 1 and were submitted for genomic sequencing.
Sequencing has been prioritized for anyone with travel history or close contact with a confirmed case.
"We knew that it was a matter of time before omicron was sequenced in our state and so we were anticipating this very news," said Umair A. Shah, MD, MPH, Secretary of Health. "We strongly urge people to get vaccinated and get their boosters as soon as possible to maximize their level of protection from any variant."
"Even with a highly mutated virus-like omicron, we are not going back to square one of the pandemic," said Dr. Jeff Duchin, Health Officer, Public Health – Seattle & King County. "Omicron may pose new challenges that we will need to respond to, but compared to the early days of the pandemic, we know much more about COVID-19, and we're better prepared for it. We know layered protections work together to maximally reduce risk, and that will continue to be the case for delta and for omicron if that becomes a dominant strain circulating in our community."
"We suspected that the omicron variant was circulating in our region, and now our laboratory has confirmed the first three cases in Washington state by viral genome sequencing in the last 24 hours. Throughout the pandemic, it's been a huge team effort by the UW Medicine Virology Laboratory, requiring development and implementation of several diagnostic and sequencing assays to detect and confirm the variety of COVID-19 variants that have surfaced in Washington state," said Dr. Geoffrey Baird, chair of Laboratory Medicine and Pathology at UW School of Medicine. To date, the laboratory has tested approximately 3.8 million COVID-19 samples.
A study about the transmissibility of the omicron variant was released from a multinational group of researchers on Friday. The study, which has not been peer-reviewed, indicated that omicron is two times to three times more transmissible than the prevalent delta variant. Researchers estimate that the Rt, called, "r-naught," is R12 to R17, which is equivalent to measles. The Rt for delta is R6.0 and for the AY.4.2 delta variant is R6.6.
Another study released on Thursday indicated that people relying on disease acquired immunity are up to 240% more likely to be infected from the omicron variant versus the beta or delta variants.
The CEOs of Pfizer and Moderna stated their vaccines would remain highly effective at preventing severe COVID and hospitalizations. Researchers are still one to two weeks away from preliminary information on if there will be significant vaccine escape with the omicron variant.
Public health officials are recommended for the unvaccinated to get vaccinated and for the 2.2 million Washingtonians eligible for a booster to get one. Washington state continues to have an indoor mask mandate.
Individuals who are experiencing COVID-like symptoms or have a known close contact should get tested. If you have traveled or know you had close contact with a traveler and get a positive test result from a home test, you should follow up with a PCR test to aid in tracking the spread of the omicron COVID variant.