Clark County judge taking "time off" after comments on race caught in Zoom meeting
Judge Darvin Zimmerman disparaged Kevin Peterson Jr. his family, and made racial statements during the Zoom meeting.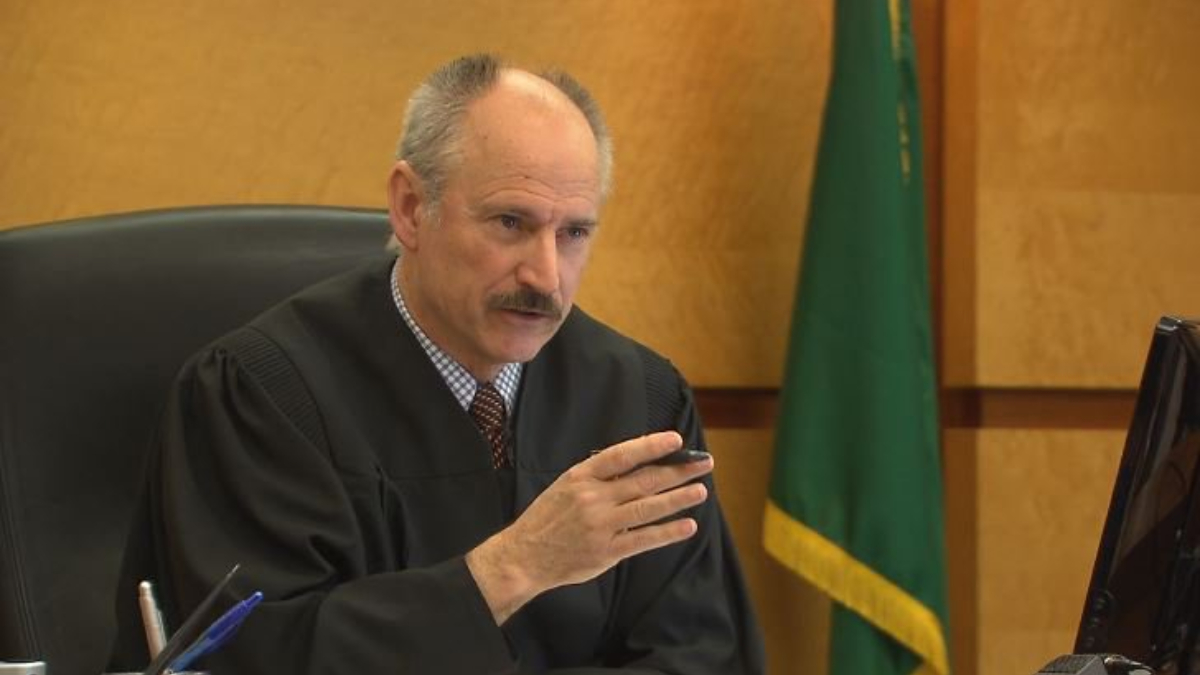 Clark County District Court Judge Darvin Zimmerman, 70, stated he was taking time off after being caught on camera during a Zoom meeting making comments about Kevin Peterson Jr. and Black suspects in general.
Last week between court cases, Judge Zimmerman spoke to another court official while the Zoom meeting was running. During his conversation, he demonstrated judicial and racial bias while disparaging defendants and their family members. The Oregonian released a video of his comments on Monday after a YouTube video was removed on Saturday.
The Barrar Law Firm, one of the largest criminal defense firms in Western Washington, called for Zimmerman's resignation following the broadcast. Moments later, the other five judges at Clark County District Court condemned Zimmerman's comment, stating, "racial bias displayed by a judge is unacceptable, unethical, unjust and cannot be tolerated."

By morning, county prosecutors and defense lawyers alike were filing motions to disqualify Zimmerman on cases he was presiding over. In a story by Oregon Public Broadcasting, Clark County Prosecutor Tony Golik stated, "We're not indicating that the prosecutor's office feels like we would necessarily get an unfair ruling. We're worried more about people that are accused."
During the Zoom meeting where Zimmerman talks to another unnamed court official, he stated that Kevin Peterson, Jr. had a "death wish" and that he was "so dumb" for fearing a lifetime in jail if he didn't cooperate with a regional task force. Peterson Jr., a 21-year-old Black man, was shot by police in October during an alleged drug bust. Security camera video and phone records call into question police actions during the attempted arrest of Peterson Jr.
In a further twist, Judge Zimmerman's son, Erik Zimmerman, was one of the Clark County Sheriff deputies present during the attempted arrest of Peterson Jr. As the suspect ran away from police, the younger Zimmerman was one of three deputies who shot at Peterson Jr.
During the Zoom meeting, Judge Zimmerman suggested that Peterson Jr. family was trying to capitalize on his death, saying, "he wakes up with dollar signs in his eyes and George Floyd's attorneys."
Several defense attorneys and public defenders who have petitioned Judge Zimmerman have come forward this week with questions on his conduct and his attitudes towards non-English speaking defendants.