Total visits to the ER dropped during COVID but increased for drug overdoses and mental health
The trend of increasing ER visits due to overdoses continued in 2020 even as other reasons for visits declined.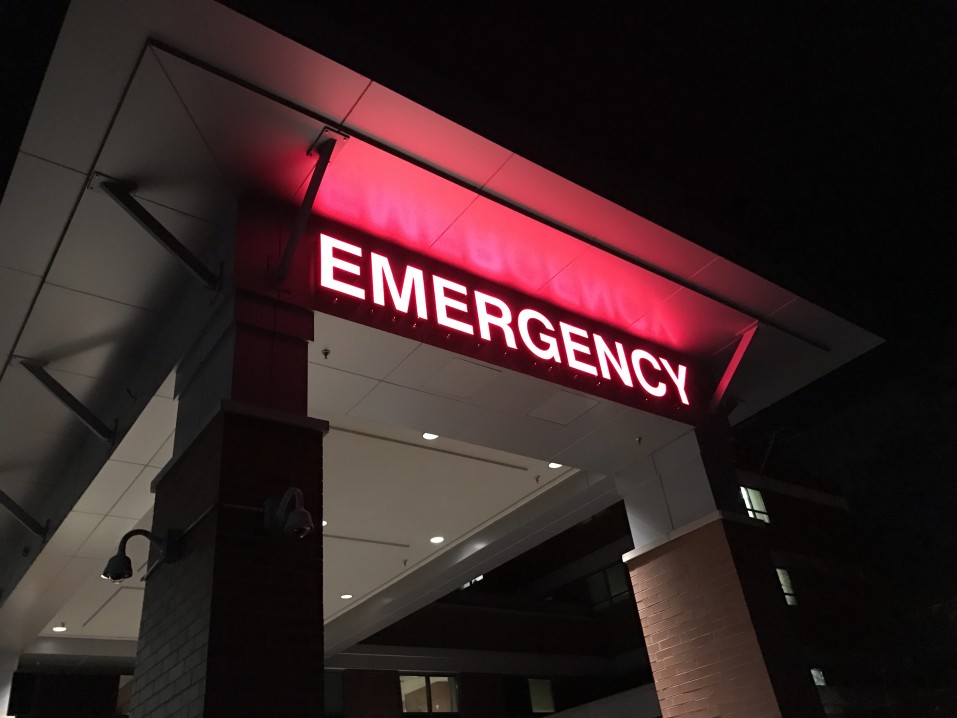 [KIRKLAND] – (MTN) The Journal of the American Medical Association (JAMA) published a study investigating the potential changes in the number of ER visits for mental health, suicide attempts, overdose, and violence outcomes change during the first months of the COVID-19 pandemic. Authored by Kristin M. Holland, PhD, MPH, Division of Overdose Prevention, National Center for Injury Prevention and Control, the study compared date from December 2018 to October 2020.
During lockdowns and social distancing mandates, ER visits changed in a telling way.
After the "15 days to slow the spread" COVID-19 mitigation program rolled out on March 16, 2020, ER visits for all reasons decreased, but a surveillance program for certain conditions noticed that that not all conditions saw the same changes.
Mental health conditions, drug overdoses in general, opioid overdoses specifically, suicide attempts, suspected child abuse and neglect, and intimate partner violence were all tracked in the surveillance beginning at the end of December, 2018.
Visits for mental health conditions and overdoses had significantly increasing trends prior to the pandemic and, despite mild decreases with the initial mitigation efforts, continued these trends into the pandemic.
Despite a falloff of all ER visits, the conditions studied only had much smaller decreases and rebounded to trends faster than other causes of ER visits.
The results are not conclusive, but they do suggest that there is a greater burden of overdose occurring. The researchers point out that not all patients experiencing the conditions studied present to the ER for care even without a pandemic and the study underestimates the real number of Americans who experience these conditions.
The study looking at ER visits for specific conditions as compared to total ER visits on a week by week basis began on December 30, 2018 and concluded on October 10, 2020. It drives home the point that the coronavirus pandemic combined with the mitigation strategies and resultant social isolation and economic stress has a cumulative impact on mental health conditions, suicide attempts, drug overdoses and violence events. Even though there is a correlation between the pandemic and increased presentation of the studied group compared to other diagnoses, mental health conditions, suicide attempts, and overdoses were all trending upward throughout 2019, prior to the COVID-19 pandemic.

Conditions that likely contributed to the fall in overall ER visits during the pandemic are certain to include stay-at-home orders and apprehension about exposure to COVID-19 in health care settings. The studied conditions may not have seen the more dramatic decrease in ER presentation initially because patients' regular care providers would have been closed while they implemented strategies to decrease transmission risks and focused mainly on COVID-19 specifically. Further into the pandemic, many may have lost their employer-provided health insurance limiting their options for treatment to emergency rooms.
Regardless of the cause for relative increases in mental health, suicide attempts, overdoses, and violence, the fact is that many patients suffering with these conditions do not present for professional health care even outside of the pandemic conditions. This study does not pretend to illuminate the number of patients who did not seek such care, but it does highlight the need for heightened attention to prevention and treatment of these conditions; for individuals presenting to the ER, introducing appropriate measures (e.g., counseling on safe storage of lethal means of suicide, making sure that naloxone is available, starting buprenorphine therapy, and screening for intimate partner violence), directly involving patients with in-person or virtual behavioral health and social support services, and providing effective treatment for opioid use disorders can provide immediate assistance for those in crisis. The authors also identify the need for broader societal- and community-level prevention efforts in addressing the growing instances of mental health conditions, suicide attempts, drug overdose, opioid overdose, and domestic violence.