WA Covid vaccine mandate now hours away – local and national update for October 16, 2021
Washingtonians look ahead to Monday when they'll learn the true impact of the state vaccine mandate.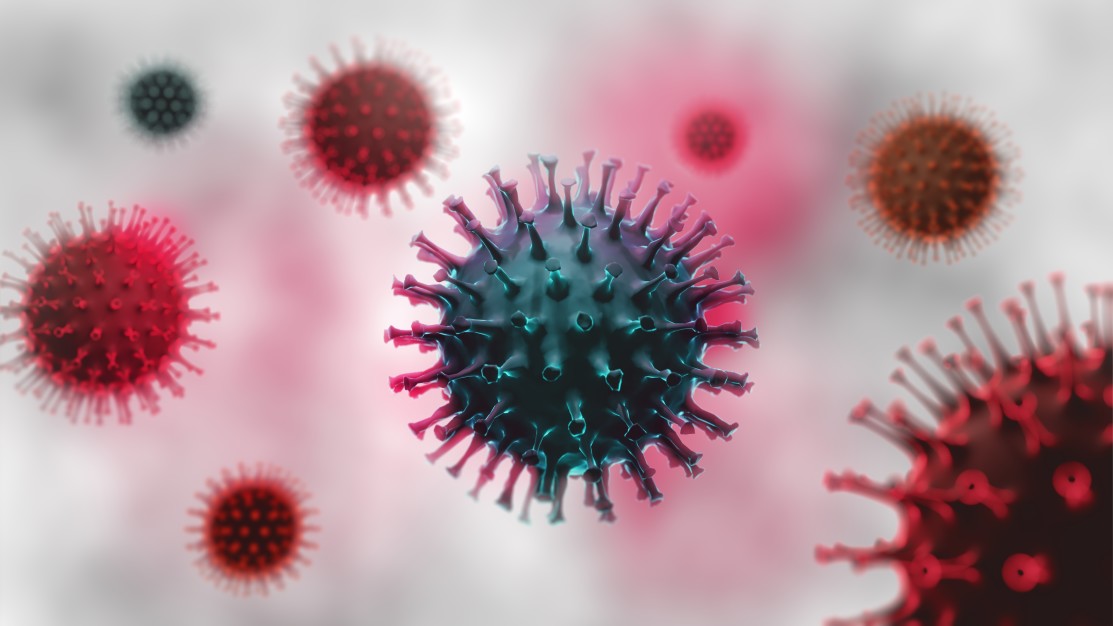 Knowledge is the best tool to fight against fear. A wise person chooses to be informed so they can make sound decisions. To join the fight against COVID misinformation, you can share this update through your social media platform of choice.
[KING COUNTY, Wash.] – (MTN) It should come as no surprise with the Washington vaccine mandate impacting state employees, teachers, and health care workers on Monday, there is an incredible amount of local news.
New Covid-19 cases in Washington continued to decline while Eastern Washington continues to hold back progress for the rest of the state. In Spokane, officials requested a 20 person Department of Defense strike team to support overwhelmed hospitals. In an ironic twist, 11 Republican State Senators signed a letter urging Governor Jay Inslee to deploy National Guard troops to rural Washington hospitals battered by Covid-19 patients. Several of the signatories have actively worked against mask and vaccination mandates.

The Seattle Police Department will be operating at blackwatch plaid modified phase 4 rules on Monday, with 130 officers still not sharing their vaccination status with the department. In related news, a federal judge tossed a lawsuit against Governor Jay Inslee and the vaccine mandate on Friday.
University Washington Medicine (UMC) announced that hospitals will be open to visitors again starting October 19, but you'll need to prove you are vaccinated or have a negative COVID test to go into Harborview Medical Center.
Locally up to 20 Redmond firefighters are facing termination and 12 learned their previously accepted religious exemptions were rejected. On Friday up to 200 Boeing employees and their supporters protested in Everett after the defense contractor announced they were implementing a vaccine mandate.
If you have Covid-19 and you're seeking monoclonal antibody treatment you're in luck with two facilities in Kirkland offering the therapeutic.
There was a single COVID case reported at Bennett Elementary School in the Bellevue School District on Friday.
The State Trooper that died of Covid-19 wasn't vaccinated according to his family, and they are appealing to everyone to stop politicizing his death.
Out in Pullman, Cougar fans are wondering if Nick Rolovich has coached his last game.
On the Kitsap Peninsula, Vice Admiral Bill Galanis told more than 15,000 civilian naval workers to get vaccinated or they'll no longer work for the U.S. Navy. A Clark County physician assistant had his license revoked after spreading Covid-19 misinformation for more than a year. Another nurse in Washington is under investigation after she appeared on the Stew Peters show and made wild accusations on air.
Yakima and Spokane are getting new mass Covid-19 testing sites starting Monday and Yakima Valley Memorial Hospital is now offering monoclonal antibody treatments.
A Food and Drug Administration (FDA) panel unanimously recommended booster shots for all recipients of the Johson & Johnson vaccine, and further recommend that the viral-vector vaccine require two-doses. The FDA also announced that a panel won't review the antiviral molnupiravir until November 30, indicating the drug likely won't be approved in 2021.
A worker at CVS accidentally gave a 17-year old six-times the recommended dose of the Pfizer vaccine while another worker at Walgreens accidentally gave an adult dose of the Pfizer vaccine to a 4 and 5-year-old.
The CDC released travel guidelines for the 2021 holiday season and visiting grandma is a go, as long as everyone is vaccinated or wears a mask. On the topic of masks, if you're still using a cloth one, it's time to throw it away and use disposable surgical or N95 masks instead.
Cam Newton's agent let everyone know that he is now vaccinated and call me crazy, but I'm just not a big Geno Smith fan.
This update uses the latest data from the Washington State Department of Health (WSDOH), released on October 15, 2021.
---
Washington State Update for October 16, 2021
Washington state Covid-19 update
The number of people vaccinated in Clallam County was adjusted downward, pushing the county just under 60%. This change is reflected in our daily chart, and we expect Clallam County to be back over 60% on Tuesday when the vaccination data is updated.
The lowest vaccinated counties have 387% more new cases of Covid-19 than the most vaccinated. Only one of the least vaccinated counties is in the western half of the state.
| Percent of Total Population Fully Vaccinated | Average 14-Day New Case Rate (unadjusted) |
| --- | --- |
| 60.00% or above (4) | 194.4 (down) |
| 50.00% to 59.99% (13 counties) | 431.4 |
| 40.00% to 49.99% (12 counties) | 478.0 (down) |
| 29.90% to 39.99% (8 counties) | 753.1 |
14-Day New Covid-19 Cases per 100K average by Vaccination Rate, Not Adjusted for Population
Through October 14, Washington's statewide 14-day rolling average dropped slightly to 349.4 Covid-19 cases per 100K – statistically unchanged from Thursday.
Ferry County (1,393.3) and Garfield County (1,390.6) still have new case rates above 1,000. They are now significant outliers compared to the rest of the state.
For the first time since August 17, not a single county is reporting new case rates between 800 and 999.9. In Eastern Washington, a combination of rising vaccination rates in many counties and the Delta variant running out of new hosts is driving case numbers downward.
Counties in the 600.0 to 799.9 per 100K range include Chelan, Columbia, Klickitat, Lincoln, Pend Oreille, and Stevens.
New cases were statistically unchanged, while hospitalizations were up for ages 35 to 49.
| Age Group | 7-Day Case Rate | 7-Day Hospitalization Rate |
| --- | --- | --- |
| Ages 0-11 | 150.7 | 1.2 |
| Ages 12-19 | 169.2 | 1.3 |
| Ages 20-34 | 153.7 | 4.0 |
| Ages 35-49 | 157.2 | 8.5 (up) |
| Ages 50-64 | 118.7 | 12.1 |
| Ages 65-79 | 86.7 | 19.3 |
| Ages 80+ | 85.5 | 35.9 |
7-day case rate and 7-day hospitalization rate is per 100K within the age group – the target for 7-day case rate is <25.0, but there are other factors such as vaccination rates within the age groups, how many total tests within the 7-day period, and the positivity rate within each age group
The USA Today COVID Tracker reported 46 deaths on Thursday and 36 more on Friday.
Seattle Police Department will operate on modified phase 4 rules starting Monday
Seattle officials announced that SPD officers would be operating on 12-hour shifts six days a week starting Monday as they try to determine how many officers are vaccinated. On Thursday, officials reported 84% of SPD employees had provided proof of vaccination status. The number dropped to 82% on Friday with no explanation.
An "unofficial" website claiming not to be associated with the Seattle Police Officer Guild, while using common language from union president Mike Solan, advised officers not to provide their vaccination status information before October 18. In early September, it was implied approximately 200 officers would not provide their vaccination status until the deadline.
According to KING 5, Solan called out Mayor Jenny Durkan for not making accommodations to the Seattle Police Department.
"For some reason, this mayor is refusing that, which I think is unreasonable and is void of common sense," said Solan.
The mayor's office responded to Solan's request in a statement to KING 5, saying, "COVID-19 is currently the number one cause of death for our first responders. Throughout the pandemic, we have seen dozens of firefighters and officers exposed, with some hospitalized even with testing and PPE. This deadly disease puts our families, children, co-workers, and the community at risk, so Mayor Durkan sincerely hopes that anyone at risk of leaving the City or at departments statewide will make the decision to stay by getting vaccinated."
The department has 1,043 commissioned officers. If the current number holds, 187 will be suspended after Monday. Earlier this week, on the Dori Monson Show, Solan hinted the number of officers refusing to get vaccinated was around 50. Officers were informed they will not be automatically fired but will need to appear at a "Loudermill hearing."
The Seattle Times and Forbes reported during the summer of 2020, the average SPD officer made $153,000 a year in salary. The figure did not include benefits, pension, or government employee discount benefits. The pay in Seattle is more than double what the average officer makes nationwide.
Solan is not alone in defying vaccination orders among the police officers represented by a union. Chicago Police Union president John Catanzara took a similar position in a video earlier this week and communicated the same early numbers, claiming 50% of the force will walk off the job. According to the best available data provided by Chicago officials, over 70% of the CPD is already fully vaccinated.
In a breaking news update to this story, KIRO 7 reported that 100 SPD officers remain unvaccinated, and another 130 have withheld their vaccination status.
Federal judge tosses lawsuit attempting to block Washington state vaccine mandate
In a widely expected decision by federal court watchers, Judge Barbara J. Rothstein, a Carter Administration nominee, rejected a lawsuit by more than 100 municipal, county, and state employees attempting to block the Washington state employee vaccine mandate.
The lawsuit was filed on September 10 in Walla Walla County, with 89 plaintiffs. The original lawsuit claimed, "The penalties for not taking affirmative action to comply with the Governor's Mandate are overly severe, punitive, and unconscionable."
Plaintiffs included William Cleary, a firefighter with a very large King County-based department, and Washington State Fire Marshal Charles LeBlanc.
Nationally, federal lawsuits have been filed in 39 different states, with two resulting in temporary stays. The first was specific to New York employees seeking religious exemptions, and the second was among a handful of United Airlines employees who were suspended without pay. The legality of vaccine mandates at a state level has been litigated for 119 years in federal court. The United States Supreme Court ruled in 1905 in the case Jacobson vs. Massachusetts that municipalities, counties, and states had the right to make and mandate public health decisions.
Up to 20 City of Redmond firefighters face termination
Anywhere from 12 to 20 Redmond firefighters face termination on Monday as they continue to battle the looming vaccination mandate. Several employees who previously received religious exemptions had them rejected by the city upon further review.
Many people seeking a religious exemption have cited their anti-abortion beliefs as their foundation of "deeply held religious beliefs." The mRNA vaccines from Pfizer and Moderna were tested using clonal human fetal kidney cells (HEK293), and the Johnson & Johnson vaccine is produced using the same cells.
While committees accepted many exemption requests initially, the position has become problematic among medical providers. In Washington state, firefighters, some police officers, and all patient-facing healthcare workers are required to have the MMR, Hepatitis B, Varicella, and if over 50 years old, Zoster vaccines. All of these vaccines use HEK293 in their development, testing, or production. Workers who had no previous religious belief against these vaccines are having their exemption requests rejected.
Additionally, some workers have used boilerplate language provided by anti-vaccination groups and filed fake exemption requests. Malcontent News was told off the record by several officials that religious requests that used this wording are being rejected.
Waking Up Washington plans an anti-vaccine mandate protest (again) in Seattle for Monday
Palmer Davis of Waking Up Washington is calling for another Seattle area protest against the vaccination mandate on Monday at noon in front of Seattle City Hall. The organization previously called for a protest at Swedish Hospital and Harborview Medical Center, where Ms. Davis advocated online for trying to enter Harborview. That protest never materialized and the organization never made a statement or released photos of the event.
Given the vaccine mandate starts on the 18th and a number of state workers have already accepted they are losing their jobs, it is more likely someone will show up.
In ironic twist, state GOP urges Governor Jay Inslee to deploy National Guard to fight Covid-19
On October 8, 11 Washington state Senators signed a letter requesting Governor Jay Inslee deploy the National Guard to aid overwhelmed rural county hospitals. The letter was signed by Senate Minority Leader John Braun (R-Centralia), Senator Jeff Wilson (R-Longview), and retiring Senator Ann Rivers (R-La Center).
On June 7, Senator Braun penned an op-ed in the Tri-City Herald against vaccine mandates which could be filed under the category "did not age well."
For several months, the state seemed content to focus on providing access to the vaccine. But in mid-May, we saw a change in the federal guidance on wearing masks and distancing, and the state followed suit. Suddenly, Washington employers had more control over their own safety standards than they'd had in over a year. It didn't last long. Barely a week later, on May 21, the Department of Labor and Industries (L&I) issued new guidance that puts employers in the position of becoming the "vaccine police."
During the 2021 legislative session, Republicans introduced legislation to prevent discrimination based on vaccination status in places of public accommodation. Although leaders of the Democrat majority didn't support our proposal, they at least recognized it would be a mistake to go the other direction and pursue a vaccine-passport policy.
When Braun penned the op-ed in June, the Alpha variant of Covid-19 was in statewide decline, and almost all Covid-19 related restrictions ended on June 30. By early September, hospitals in Yakima, Walla Walla, and Richland were on the edge of moving to crisis standards of care due to an overwhelming number of Covid-19 cases.
In a Facebook post on June 23, 2020, Senator Wilson posted he was against mask mandates and made repealing Covid-19 safety measures part of his platform.
In May of this year, he joined Senator Braun against Washington L&I mask requirements. The Reflector reported Braun and Wilson reminded constituents that private businesses have the right to make their own rules for customers. It mirrors State Health Secretary Umair Shah's plea for Washingtonians to "respect the rules of the room."
The statewide mask mandate was lifted in late June 2021.
The question about deploying the National Guard came up repeatedly since August when the Delta surge started in Washington. Other states that deployed the National Guard found it had a devastating impact, removing medical personnel already working at hospitals and causing worse staffing issues. Additionally, the Washington State National Guard is already deployed to other states assisting in their failed Covid-19 response and dealing with hurricane and disaster response.
Washington state opening mass Covid-19 testing sites in Yakima and Spokane
Weeks after being announced, two new mass Covid-19 testing sites will be opening in Yakima and Spokane.
The site in Yakima will open on October 18 at 1301 South Fair Avenue at 9 a.m. The entrance to the site is from gate 15 off of Pacific Avenue and will provide free PCR testing.
The site will be open five days a week, Sunday through Thursday. Officials report it will take two to three days to receive test results. People are encouraged to preregister for testing. A drive-up option is available.
In hard-hit Spokane, a drive-up site will open Monday at 8:30 a.m. at Spokane Falls Community College. The site will be open on Monday, Tuesday, Thursday, and Friday from 8:30 a.m. to 6:00 p.m. Tests will also be free, and results will be available within 48 to 72 hours.
According to local officials, a second Spokane location will be opening soon, but no details were provided.
Yakima Valley Memorial Hospital offering monoclonal antibody treatments
Yakima Valley Memorial now has access to monoclonal antibody treatments for eligible Covid-19 patients, according to NBC KNDO and KNDU. Monoclonal antibodies are an experimental treatment with emergency approval from the FDA.
Chief Medical Officer at YVM, Dr. Marty Brueggemann, said while the treatment is new, it shows a lot of promise.
"Its not the end all, be all, but it is an important tool and it does show promise and certainly once you get covid if we can save a few admissions and people having to go through that then hey that's the goal here," Dr. Brueggemann said.
Monoclonal antibodies are meant for people with mild to moderate covid-19 symptoms and are most effective when used before the seventh day of symptoms. Individuals can contact the hospital for more information, and the therapy is free for qualified patients.
Approximately 200 Boeing workers and supporters protest looming vaccine mandate
Waving signs like "coercion is not consent" and "stop the mandate," some 200 Boeing employees and others protested on Friday over the defense contractor and planemaker vaccine requirement for employees.
According to Reuters, about 200 employees and supporters lined up in Everett. "It's my choice, and it's my body," one avionics engineer said, his voice nearly drowned out by anti-Biden chants and trucks honking to show support along the busy street outside Boeing's factory in Everett, north of Seattle.
"It's an experimental drug given under a pseudo-emergency," he added.
Another worker, an assembly mechanic, said: "This is America. We don't just do what we're told because one person says to."
In March of 2020, workers protested against the company demanding the Everett plant be closed after an employee died of Covid-19 and citing unsafe work conditions. Boeing suspended operations for 14 days after union pressure.
The Pfizer vaccine is fully approved by the FDA for individuals 16 years and older in the United States and other nations. The Moderna vaccine is under review for full FDA approval, and the Johnson & Johnson vaccine is expected to be submitted by the end of the year.
Shipyards' commander to workers – get vaccinated or you'll no longer work for the U.S. Navy
Vice Admiral Bill Galanis sent an "all-hands" email, including more than 15,000 naval shipyard workers in Washington state to get vaccinated or face termination. Workers have until November 8 to submit an exemption request on religious or medical grounds.
The Kitsap Sun reported Vice Admiral Galanis wrote, "We are moving quickly toward a workforce where vaccinations are a condition of employment," said Vice Adm. Bill Galinis. "Frankly, if you are not vaccinated, you will not work for the U.S. Navy."
The all-hands email, shared by employees of Naval Sea Systems Command to the Kitsap Sun, marks the Navy's position, in following the executive order issued by President Joe Biden, for the 15,000-member workforce at the Puget Sound Naval Shipyard, as well as those at shipyards in Hawaii, Maine, and Virginia. Galinis cast Covid-19 as not just a health risk but one that "directly impacts the readiness of our Fleet and our workforce."
Union officials were disappointed in the email, hoping to bargain with the U.S. Navy for additional accommodations. Shipyard leaders indicated up to 35% of the staff could resign, but so far, nationally, none of these dire predictions have come true.
The U.S. Navy is the largest employer in Kitsap County, including 20,000 civilians and 11,000 U.S. navy personnel.
Clark County anti-vaccination and anti-mask physician assistant license suspended
On August 19, the state of Washington announced they would be cracking down on medical professionals who promote Covid-19 disinformation, and a Clark County physician assistant is the first to be censured.
An investigation into the practice of Scott Miller began in August 2021 and ended with his license revoked by the Washington Medical Commission (WMC). The commission found accusations against Miller had merit and suspended his license to practice medicine due to treatment for patients falling below the standard of care. Accusations against Miller included:
Starting a public camaign promoting ivermectin as a Covid-19 cure
Prescribing ivermectin to at least one patient without providing an adequate examination
Interfering with the care of hospitalized patients
Engaging in a hostile and threatening campaign against both hospitals and individual physicians regarding Covid-19 treatment
Lying on his licensing application and denying he was already under investigation by the state of California
Miller is aligned with the group Waking Up Washington, led and organized by Palmer Davis, one of the principal creators of Covid-19 misinformation in the Pacific Northwest. In 2020, he was promoting hydroxychloroquine as a cure. He was one of the leaders claiming Covid-19 was circulating in the United States in 2019 and promoting Vitamin D and C along with melatonin as capable of stopping viral replication in human cells.
Miller, who runs Miller Family Pediatrics in Washougal, Washington, spoke at a Camas School Board Meeting in May of 2021 against mask mandates and promoted ivermectin as a "cure."
"I don't know anybody that's died (from COVID-19)," Miller said. "I've treated 350 COVID patients. Do you know there's treatment? … I treat people every day. I had 90 COVID patients come into my clinic last month." Miller then went on to call the school board "pure evil."
The Camas-Washougal Post Record reported Miller falsely claimed ivermectin, a drug used to treat parasites in animals, as well as vitamin D and vitamin C were cures for the novel coronavirus that has killed nearly 720,000 Americans since March 2020. The European Medicines Agency and the United States Food and Drug Administration have both said the available data "does not support the drug's use for Covid-19 outside of well-designed clinical trials." Likewise, the World Health Organization has warned against using ivermectin for COVID-19. In February, the drug's manufacturer, Merck & Co., Inc., stated it has found ivermectin has "no scientific basis for a potential therapeutic effect against Covid-19" as well as "a concerning lack of safety data in the majority of studies."
Washington state nurse under ethics investigation after her appearance on the Stew Peters Show
State officials are investigating nurse Corrine Lund after her appearance on the Stew Peters Show, part of Mojo 5.0, a "Libertarian Talk Radio" network, claiming she is a hospital supervisor who has witnessed misconduct where she worked.
In a tear-filled interview, Lund claimed she overhead doctors and nurses wishing patients would die and that sedated patients were being vaccinated for Covid-19 without consent. Lund was a Registered Nurse with UW Medicine from 2012 to 2016. She still holds a valid nurse license in Washington, but an investigation could not find any evidence she is employed or has been employed in health care since 2017.
State trooper who died of Covid-19 was unvaccinated according to family
The family of fallen Washington state Trooper Eric Gunderson released a statement that Gunderson was not anti-vaccination but didn't believe he needed to get vaccinated.
"Eric was a young man. At 38, he was in the peak physical condition necessary to perform his duties as a member of the Washington State Patrol S.W.A.T. team," the statement said, in part. "He thought — we all thought — that Covid was something that happened to someone else. He was not in a high risk group."
According to the family and the Washington State Patrol, Gunderson contracted Covid-19 during a business trip to Orlando, Florida, during the height of the Delta variant surge in the Sunshine state.
"He contracted the virus while traveling for work this summer, a trip planned before the dangers of the Delta variant were fully understood, when many travel restrictions had been reduced, and there was a sense that Covid was in decline," the statement said. "After he returned from his trip, he became very sick, very quickly. He was hospitalized and died some six weeks later.
To say that the comments on social media attached to this story are awful would be an understatement. Regardless of your views on vaccination, a husband and father of two died unnecessarily.
His family wrote, "His death is a tragedy. It is not a symbol."
The most up-to-date numbers available indicated 91.5% of all commissioned Washington State Patrol officers and 93% of WSP employees are fully vaccinated.
Speculation about Nick Rolovich future employment status is rampant
The highest-paid state employee in Washington, Nick Rolovich, has been playing peek-a-boo with state officials and the press over his vaccination status. Last week Rolovich, who has a record of 4-6 leading the Cougars at press time (each win has cost Washington taxpayers $1.65 million), stated to USA Today he was seeking a religious exemption.
The panel at Washington State University that will determine the fate of Rolovich is not attached to the athletics department, according to CougCenter.com. If the panel determines he does not have "sincerely held values," his request will be rejected.
Over 95% of staff and 98% of students at WSU Pullman are fully vaccinated or have an approved exemption.
Harborview Medical Center will require all visitors to show proof of vaccination or negative Covid-19 test for entry
Harborview Medical Center will allow visitors into the hospital beginning October 19, with new protocols in place. Starting Tuesday, all inpatient visitors over the age of 12 and individuals over the age of 18 accompanying an adult outpatient must show proof of being fully vaccinated against COVID-19 or provide evidence of a negative COVID-19 test collected within the past three days.
Visitors will be allowed at all four UW Medicine facilities starting Tuesday but will be limited to one or two people depending on the hospital, patient, and what department is treating the patient.
UW Medicine indicated the proof of vaccination or negative test policy would be rolled out at the remaining facilities in the coming weeks.
Travel Advisories
Due to increased acute care hospitalizations, we're maintaining our recreational travel advisory to the East Hospital Region, including Adams, Asotin, Ferry, Garfield, Lincoln, Pend Oreille, Spokane, Stevens, Wahkiakum, and Whitman counties. Acute care and ICU capacity remain limited, and the ratio of Covid-19 patients to other hospital patients is exceptionally high. Please reconsider nonessential travel plans to these counties.
With the announcement that Spokane officials have requested additional federal resources to support local hospitals, the travel advisory will likely continue through the 2021 holiday season.
We strongly advise against all nonessential travel to Alaska, Idaho, Montana, and Wyoming. Hospital resources in these regions are constrained, and you may receive inadequate care in Alaska, Idaho, and Montana if you experience a serious medical emergency.
We are not adding a travel advisory for the Northwest Hospital Region, which includes Clallam, Jefferson, Kitsap, and Mason counties but don't recommend engaging in risky recreational behavior on the Olympic Peninsula. Although hospitals are very constrained, the region is adjacent to the Puget Sound and West Hospital Regions, which have adequate resources.
Thank you
Thank you to our new subscribers and those of you who have made one-time contributions. On behalf of the entire team, thank you for helping us keep the lights on!
Vaccination
FDA panel recommended booster for all Johnson & Johnson vaccine recipients and changing to a two-dose regime
On Friday, an influential Food and Drug Administration advisory committee said the agency should authorize boosters of Johnson & Johnson's single-shot Covid-19 vaccine to the more than 15 million Americans who have already received the initial dose.
CNBC reported a unanimous vote – by the agency's Vaccines and Related Biological Products Advisory Committee – is a critical step before the U.S. can begin giving second shots to J&J recipients. Some of them have said they are anxious to get the additional protection. Studies have shown one dose of J&J's vaccine to be comparatively less effective than the two-dose messenger RNA vaccines made by Pfizer–BioNTech and Moderna.
The panel recommended the boosters to everyone 18 and over who's already received J&J's first shot at least two months after the initial dose. Many committee members said it should be considered a two-dose vaccine, much like Moderna and Pfizer's.
Hospital Status
According to the DoH COVID Dashboard, 91% of all staffed acute care beds are occupied, and 16.3% of patients have Covid-19. Statewide, hospitals have the staff to support approximately 616 additional acute care patients. ICUs are at 86.7% of capacity statewide, with 26.0% of ICU patients fighting Covid-19 – an estimated 311 patients with 51% on ventilators. The state has the staff to support approximately 157 additional ICU patients.
On Friday, the 7-day rolling average hospital admission rate for new COVID patients increased slightly to 94. The Department of Health reported 1,115 Covid-19 patients statewide on October 14, with 159 requiring ventilators.
Every hospital region showed improvement this week. The East and Northwest Hospital Regions remain highly stressed. Earlier this week, 19% of all hospitalized Covid-19 patients in Washington were in Spokane County medical facilities.
| Hospital Region | Counties | ICU Occupancy | ICU COVID Patients | Acute Care Occupancy | Acute Care COVID Patients |
| --- | --- | --- | --- | --- | --- |
| East | Adams, Asotin, Ferry, Garfield, Lincoln, Pend Oreille, Spokane, Stevens, Wahkiakum, Whitman | 92.2% | 38.8% | 91.4% | 24.9% |
| North | Island, San Juan, Skagit, Whatcom | 63.2% | 22.2% | 87.8% | 9.6% |
| North Central | Chelan, Douglas, Grant, Okanogan | 93.1% | 47.9% | 78.4% | 22.0% |
| Northwest | Clallam, Jefferson, Kitsap, Mason | 91.0% | 40.0% | 96.3% | 21.6% |
| Puget Sound | King, Pierce, Snohomish | 89.9% | 22.7% | 94.8% | 13.5% |
| South Central | Benton, Columbia, Franklin, Kittitas, Walla Walla, Yakima | 89.2% | 27.5% | 84.5% | 22.2% |
| Southwest | Clark, Cowlitz, Klickitat, Skamania | 66.8% | 25.1% | 84.5% | 16.5% |
| West | Grays Harbor, Lewis, Pacific, Thurston | 85.7% | 27.1% | 88.2% | 17.6% |
Hospital status by region – ICU Occupancy should be below 80%, ICU COVID Patients should be below 20%, Acute Care Occupancy should be below 80%, and Acute Care COVID Patients should be below 10%
Sacred Heart Medical Center received a Department of Defense "strike team" of 20 healthcare workers to provide additional support. For months, the hospital has been overwhelmed with Covid-19 patients and recently started seeing more patients from Idaho seeking medical treatment.
The team includes physicians, respiratory therapists, and nurses. The team will stay at the hospital for at least two months.
Back to School
School District
Status
Less than 10 Active Cases
10 or More Active Cases
Bellevue

YELLOW

– Ardmore (2*)
– Bellevue (7**)
– Bennett (1*)
– Big Picture (1*)
– Cherry Crest (1*)
– Clyde Hill (1*)
– Chinook (4*)
– Eastgate (2*)
– Enatai (3*)


– Highland (9**)


– Interlake (4*)
– Lake Hills (7**)


– Newport (6**)


– Newport Heights (1*)
– Puesta del Sol (1*)
– Sammamish (4*)
– Sherwood Forest (2*)
– Spiritridge (1*)
– Stevenson (2*)
– Tillicum (1*)
– Wilburton (3*)
– Woodridge (3*)
None
Lake Washington

YELLOW

– Bell Elementary (4*)
– Blackwell Elementary (1*)
– Carson Elementary (2*)
– Dickinson/Explorer Elementary (1*)
– Eastlake High (3*)
– Finn Hill Middle School (4*)
– Franklin Elementary (1*)
– Frost Elementary (2*)
– ICS (1*)
– Inglewood Middle School (2*)
– Juanita Elementary (3*)
– Juanita High School (4*)
– Kamiakin Middle School (2*)
– Keller Elementary (1*)
– Kirkland Middle School (1*)
– Lakeview Elementary (4*)
– Lake Washington High School (2*)
– Mead Elementary (2*)
– Muir Elementary (1*)
– Northstar Middle (1*)
– Redmond Elementary (2*)
– Redmond Middle School (1*)
– Redmond High School (2*)
– Rosa Parks Elementary (3*)
– Rose Hill Middle School (1*)
– Timberline Middle School (2*)
– Twain Elementary (1* – see notes)
None

Northshore

YELLOW

– Arrowhead Elementary (3)


– Bothell High School (29**)


– Canyon Creek Elementary (10)
– Canyon Park Middle School (14)
– Cottage Lake Elementary (1)
– Crystal Springs Elementary (29)
– East Ridge Elementary (2)
– Frank Love Elementary (16)
– Hollywood Hills Elementary (69)
– Inglemoor High School (2)
– Innovation Lab High School (2)
– Kenmore Elementary (8)
– Kenmore Middle School (31)
– Kokanee Elementary (13)
– Leota Middle School (4)
– Lockwood Elementary (27**)


– Maywood Hills Elementary (6)


– Moorlands Elementary (3)


– North Creek High School (8)


– Northshore Middle School (7)
– Ruby Bridge Elementary (4)
– Secondary Academy for Success (6)
– Shelton View Elementary (7)
– Skyview Middle School (11)
– Sunrise Elementary (7)
– Timbercrest Middle School (9)
– Wellington Elementary (30)
– Westhill Elementary (12)
– Woodin Elementary (24)
– Woodinville High School (13)


– Woodmoor Elementary (15)



Local Districts Scorecard – * indicates positive cases only ** indicates 5 or more confirmed positive cases
We redefined the school district statuses. Information for classroom and building closures has been a challenge to obtain, both for closures and reopening. We are adopting moving any school with more than 10 active COVID cases reported into the red, and we've adjusted the third column to reflect this change.
Bennett Elementary School in the Bellevue School District reported a single confirmed Covid-19 case on Friday.
We have a parent confirmed report of a single Covid-19 case at Mark Twain Elementary School in the Lake Washington School District.
We continued to encourage parents to request improved daily data reporting from the Lake Washington School District.
Kirkland-Bellevue-Woodinville
Monoclonal antibody treatment available in Kirkland
EvergreenHealth in Kirkland offers monoclonal antibody treatment to qualified people who have tested positive for Covid-19 and are experiencing mild or moderate symptoms that don't require hospitalization or oxygen therapy.
Dr. Cynthia Keller, M.D., of Center in Wellness, is also offering the treatment.
Covid-19 vaccination clinic at Microsoft campus in Redmond to close October 29
Although not exactly in the local coverage area, the Covid-19 vaccination clinic run by EvergreenHealth at the Microsoft Campus will close on October 29.
EvergreenHealth sees increase in Covid-19 patients at Kirkland hospital
EvergreenHealth reported on October 11, 39 Covid-19 patients were being treated at the Kirkland hospital, up significantly from last week and a jump of 4 patients overnight.
On October 10, the hospital reported caring for 35 COVID patients, and 75% were unvaccinated. Seven patients were in the ICU, with one requiring a ventilator.
EvergreenHealth was the epicenter for the first Covid-19 superspreader event in the United States when dozens of patients at Life Care Center in Kirkland were sickened with the virus in February and March 2020. The facility was fined $611,000 in April 2020 due to management inaction and a failed attempt to cover up the outbreak.
National Round-Up
Johns Hopkins University Cumulative Case Tracker reports 116,962 new cases and 2,191 deaths nationwide on Saturday, October 16. The CDC reported that new cases and hospitalizations were down last weeks while the number of people getting vaccinated increased. The number of people testing positive for Covid-19 dropped to 5.7%. Although still elevated, test positivity below 5% indicates adequate community testing and a lack of community spread.
CDC issues new Covid-19 guidelines for 2021 American holiday season
The CDC issued travel guidelines for celebrating the 2021 holiday season, and for the most part, heading over the river and through the woods to grandma's house is approved – as long as you're vaccinated.
The guidelines recommend wearing a well-fitting mask over your mouth and nose if you're not fully vaccinated or when indoors in a public setting. The organization also recommends avoiding crowded indoor spaces with poor ventilation and if you start to feel sick before or during your travels, stay home.
It is also recommended to reconsider visiting people who have a weakened immune system regardless of vaccination status and getting tested for Covid-19 before going to large gatherings to assure you're not an asymptomatic carrier.
On the subject of masks and Covid-19
If you're using a cloth mask to protect others from Covid-19, experts recommend you stop using them, according to a report in CNBC and backed by a study out of Yale and Stanford University.
In an August study currently under peer review, a group of researchers from universities including Yale and Stanford found that surgical masks are 95% effective at filtering out virus particles — compared to just 37% for cloth masks.
That held true even after the surgical masks were washed with soap and water ten times, though the CDC and the FDA both say you shouldn't reuse disposable surgical masks under any circumstances.
Public health officials in European countries like France, Germany, and Austria are currently urging people to wear medical or surgical masks instead of homemade cloth masks — but it's not quite as simple as tossing out your cloth masks and buying a replacement stockpile of disposables.
Cloth masks were recommended during the beginning of the pandemic as "better than nothing" because surgical and N-95 masks were scarce. Now that the supply chain has stabilized for the medical community and residents alike, the available masks offer a better solution when properly used.
Emergency Use Authorization approval of molnupiravir in 2021 is unlikely
The Food and Drug Administration said Thursday it would ask its outside experts to meet on November 30 to scrutinize Merck's antiviral pill that showed strong promise in its ability to treat Covid-19.
The meeting means U.S. regulators almost certainly won't issue a decision on the drug until December, signaling that the agency will conduct a detailed review of the experimental treatment's safety and effectiveness. The panelists are likely to vote on whether Merck's drug should be approved, though the FDA is not required to follow their advice.
"We believe that, in this instance, a public discussion of these data with the agency's advisory committee will help ensure a clear understanding of the scientific data and information that the FDA is evaluating," said Dr. Patrizia Cavazzoni, director of FDA's drug center.
The oral therapeutic was under development by Emory University before the Covid-19 outbreak as an antiviral treatment for Influenza and Ebola. Researchers from Emory University reached out to the Trump Administration in 2019 seeking additional funding to move the drug into human testing and received no response. They approached the administration again in February 2020 as a potential treatment for Covid-19, but officials declined to fund additional research. Emory university sold the drug to Merck and Ridgeback Biotherapeutics in the summer of 2020.
In Phase 3 testing, the drug reduced hospitalizations and deaths among Covid-19 patients by 48%. The drug companies did not report the observed side effects in applying for the Emergency Use Authorization (EUA). However, they did indicate that more patients in the placebo group reported side effects. Phase 3 testing of molnupiravir is still ongoing.
The drug has already come under withering fire from conspiracy theorists and at least one U.S. senator claiming the antiviral is just rebranded ivermectin.
The chemical composition of ivermectin and molnupiravir and how they work in the human body is documented and publicly available. The molecular structure and how the drugs work within the human body are entirely different. Organizations like America's Frontline Doctors and the FLCCC have enriched themselves by pushing ivermectin and overcharging for telemedicine appointments.
On Covid-19 disinformation promoter Tucker Carlson's show run on Fox News, Senator Ron Johnson (R-WI) said, "Now they are all hopping on board this Merck molnupiravir peer review," Johnson said of the establishment experts. "The doctor groups I'm dealing with, they call it money-piravir. [Merck] patented ivermectin. They've been trash–talking ivermectin in favor now of this drug that will be like $700 a dose versus ivermectin cost about $0.06 or $0.07 a pill," he said.
The lowest price Malcontent News could find for ivermectin was at QFC through GoodRx, at $1.50 per pill. The list price is $7.10 per pill, with a 20 pill dose costing $142.
A four-pill regime of molnupiravir is estimated to cost around $710, significantly cheaper than a four-injection course of monoclonal antibodies, which costs $2,100. All of this math ignores the average hospital stay for Covid-19 costs $17,064 in the United States, and the cost of the Johnson & Johnson vaccine is $10 a dose, and the mRNA Pfizer and Moderna vaccines are $15 a dose.
In contrast, monoclonal antibodies are credited with reducing hospitalizations in Florida by 10% to 25%. This isn't to diminish the impact of the therapy. However, medical professionals can only administer monoclonal antibodies requiring either intravenous therapy or four injections over 30 minutes.
CVS worker accidentally injects woman with 6X the proper dose of the Pfizer vaccine
WSLS in Virginia reported a 17-year old teenager accidentally received an overdose of the Pfizer vaccine at a CVS pharmacy in Salem.
Ellaica Desdura knew she wanted to get her COVID-19 vaccine so she could travel back to the Philippines next year.
"I know it's required when we are going to go back there, so I really need to get vaccinated," said Ellaica.
What she did not expect was getting six times the usual amount of the Pfizer shot.
"The pharmacist came to us, like told us like, just wait for 30 minutes because they gave me a little bit stronger dose," she continued.
CVS has since confirmed the incident, and on October 15, Desdura told WSLS she still was not feeling well.
Walgreens worker accidentally vaccinates 4 and 5 year old for Covid-19 instead of Influenza
CNN reported a Walgreens in Evansville, Indiana, accidentally vaccinated Alexandra and Joshua Price's 4 and 5-year-old children with the COVID-19 vaccine instead of a vaccine for Influenza on October 5. The Pfizer vaccine isn't approved by the Food and Drug Administration for children under 12.
"Walgreens called me to say there was a mix-up, we did not receive the flu shot," Alexandra Price told the local news outlet. "And I'm like well what did we get? And he was like we got the Covid-19 shot … And instantly I was like, 'Well what does this mean for my kids?'"
Mr. and Ms. Price reported they are fully vaccinated. After the initial accident, they requested Walgreens provide vaccination cards for their children to indicate they had already received their first dose, but Walgreens balked.
Walgreens officials confirmed the children received a full adult dose of the Pfizer Covid-19 vaccine, three times the amount that the Food and Drug Administration is currently considering approving.
"The children have experienced a number of adverse effects since receiving the Pfizer COVID-19 vaccine. Fever, body aches, cough, headaches, and nausea are among the symptoms the children are experiencing," according to a statement released by the Prices' attorney, Dan Tuley. "The 4- and 5-year-old are also under treatment of a pediatric cardiologist for tachycardia and elevated blood pressure, respectively."
After a follow-up appointment Tuesday, Alexandra said that Lucas has improved, but Sophia has worsened. "Her blood pressure is in the 98th percentile, and she continues to have no energy."
Cam Newton reportedly gets vaccinated for 14 million reasons
According to the team, former New England Patriots quarterback Cam Newton was released before the start of the 2021 regular season due to not adapting to the Patriots' system or refusing to get vaccinated, according to his supporters. the NFL Network reported today that Newton has had a change of heart and is now vaccinated and looking to play again.
Newton missed a practice session during preseason football over a "miscommunication" over Covid-19 protocols. Famous curmudgeon Bill Belichick is intolerant of any perceived insubordination among players. In 2009 Belichick sent Adalius Thomas home for being nine minutes late to a team meeting during a blizzard. In 2014 Jonas Gray was benched after a 201 yard game against the Colts for being late to practice a week later. Most famously, Malcolm Butler was benched for Super Bowl LII after a shouting match with the coaching staff. Many outside observers believe the benching cost the team a Super Bowl win.
Whether Newton's vaccination status was an issue in August is moot, but it likely would be a point of concern for any NFL team that is considering adding him to the roster. The three-time Pro Bowler, Super Bowl Champion, and one-time MVP had a significant shoulder injury in 2016 that reduced his on-field capabilities.
Maybe the Seahawks would consider him instead of Geno Smith?
State Updates
Due to the overwhelming amount of local news, we will not do a state update today. The situation in Alaska, Idaho, Montana, and Wyoming can best be described as lousy, terrible, dire, and getting worse, in that order.
Misinformation
Can President Joe Biden, or any President for that matter, order the dishonorable discharge of U.S. servicemembers?
No.
That fact hasn't stopped the spread of a meme claiming President Biden has ordered the dishonorable discharge of 46% of the U.S. armed forces. First, as far back as August 2021, almost 90% of the 1.4 million active duty troops in the U.S. military were fully vaccinated, had the first dose of vaccine, or were scheduled to get vaccinated, according to the Pentagon. That shoots down the 46% number out of the gate.
Reservists and National Guard troops have until June 2022 to get vaccinated, further shredding the claim.
"The president has absolutely no authority to order a service member dishonorably discharged," Richard Rosen, director of the Center for Military Law and Policy at Texas Tech University, told USA TODAY in an email.
The disinformation was started by blogger Sandra Rose, who told USA TODAY she is "not a trained journalist" and that readers view her blog for "entertainment and gossip," not news. She declined to comment further.
A review of her blog indicates she has dipped her toe into Covid-19 misinformation, but it does not appear that she actively spreads disinformation.