25K Russian troops west of the Dnipro River cut off – August 14, 2022 Ukraine update
Russian troops start looting garages and homes in Kherson under the guise of security searches.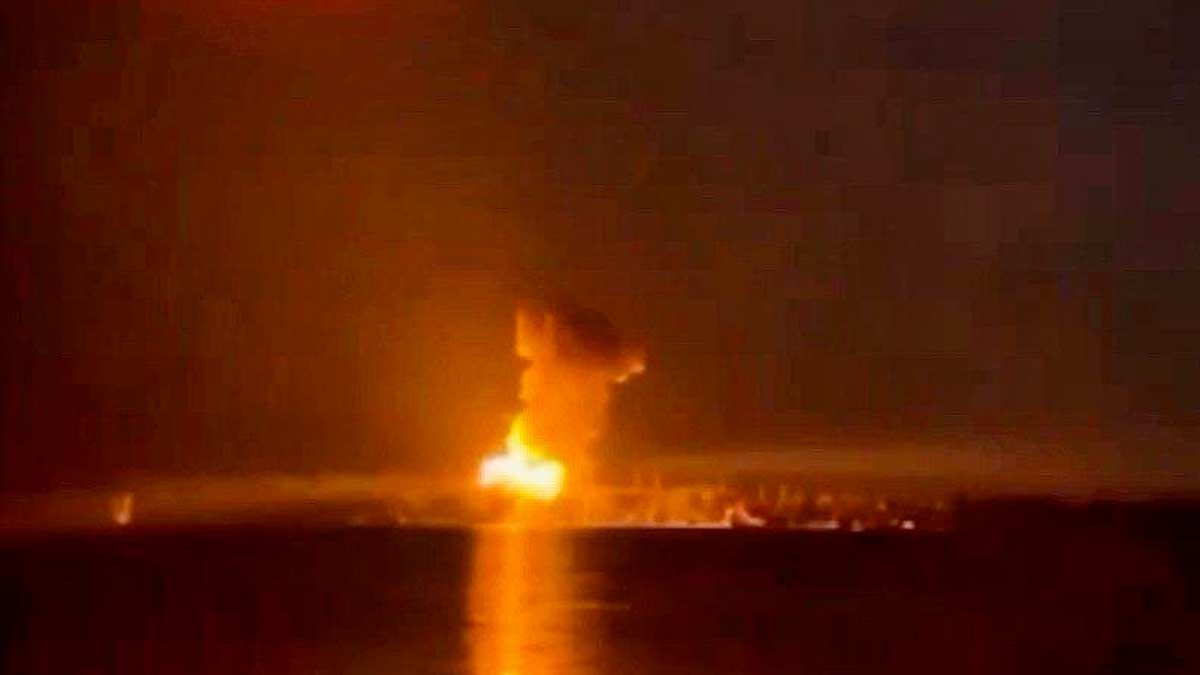 [UKRAINE] – MTN It has been 3,089 days since Russia occupied Crimea on February 27, 2014. Here is our latest update. You can visit our Russia-Ukraine War Center to find more news about Ukraine. You can also listen to our in-depth podcast, Malcontent News Russia Ukraine War Update, hosted by Linnea Hubbard.
Northeast Donetsk
Elements of the 2nd Army Corps of the Luhansk People's Republic (LNR), supported by the Russian Federation Armed Forces, continued their efforts to advance on Ivano-Darivka, Vyimka, and Vesele. They renewed efforts to advance on Spirne, including an airstrike by the Russian air force.
The headquarters of Private Military Company Wagner Group in Popasna was destroyed by a rocket attack from High Mobility Rocket Artillery Systems (HIMARS). Mercenaries with PMC Wagner shared detailed photos of the headquarters' location on social media earlier this week. There were graphic pictures and videos of the dead and wounded.

Bakhmut
Near Bakhmut, Russian VDV performed reconnaissance on the eastern edge of Soledar and came under fire. They retreated to previous defensive positions.
PMC Wagner, supported by LNR separatists, tried to advance on Yakovlivka, Bakhmut, and Vershyna without success.
In the Svitlodarsk bulge fighting for control of Kodema continued. The General Staff reported continued fighting for Zaitseve and the settlement being hit by an airstrike.
Southwest Donetsk – Zaporizhia
North of Donetsk, Russian forces attempted to advance on Krasnohorivka and were unsuccessful.
The 1st Army Corps of the Donetsk People's Republic (DNR) continued its offensive to capture Pisky. After massive artillery shelling on August 12, they made further advances, with Ukrainian forces in the northern part of the settlement.
DNR and Ukrainian forces fought positional battles in Avdiivka and Spartak without changing the line of conflict.
Elements of the 1st Army Corps also attempted to advance on Marinka and were unsuccessful.
Russian forces made another attempt to advance on Pavlivka and tried to improve their position near Novopil and Prechystivka without success.
Kherson
The Antonovisky Bridge that connects Kherson to southern Ukraine was attacked for a fourth time, disabling the structure. Up to 25,000 Russian troops are essentially trapped on the west bank of the Dnipro River with limited resupply options.
Mykolaiv Oblast Administrative and Military Governor Vitalii Kim reported that Russian military leaders were moving their command posts east of the Dnipro River. There were additional reports of Russian soldiers starting to loot garages and homes in Kherson city.
Rockets fired from HIMARS struck seven Russian-controlled settlements, including Velyka Blahovischenka, Melitopol, Nova Kakhovka, Chaplynka, Nyzhni Sirohozy, and Novotroitske. A video showed the aftermath of the strike in Nova Kakhovka, with secondary explosions from ammunition cooking off.
Two platoons of Russian naval infantry attempted to push Ukrainian forces out of Lozove and were unsuccessful. Russian forces also attempted to advance on Andriivka but could not move the line of conflict.
Russian forces also attempted to advance on Shyroke and Oleksandrivka [Kherson] and were unsuccessful.
Visit our Russia-Ukraine War Map
The Malcontent News Russia-Ukraine War Map is updated as events occur. Map not appearing in your RSS Feed or Google News App? You can review the most up-to-date information by visiting our custom Google Map.
Izyum
Northwest of Izyum, the Russian air force struck the settlement of Zalyman.
Russian forces attempted to advance in the direction of Nova Dmytrivka and Dolyna. Neither advance was successful.
Dnipropetrovsk
Russian forces at the Zaporizhzhia Nuclear Power Plant fired 50 Grad rockets from MLRS at Nikopol and Marhanets.
Sumy
Dmytro Zhivytsky, Sumy Regional Administrative and Military Governor, reported Esman, Khotin, Mykolaivka, Billopillia, Znob-Novhorodske, Nova Sloboda, Velyka Pysarivka, and Shalyhyne were shelled and hit by mortars. There were no casualties or major damage.
Chernihiv
In Chernihiv, the settlements of Hremyach, Senkivka, and Pushkari were shelled.
Beyond Russia
Igor "Girkin" Strelkov was detained by the Russian military at the Crimean border, trying to enter Ukraine. The arresting unit outed his FSB alias by releasing a picture of his passport. Strelkov was returned to Russia and later released by authorities.
Daily Assessment
The latest round of bridge attacks has severed all the Ground Lines of Communications (GLOC – aka supply line) across the Dnipro in Kherson – logistics and supply for 25,000 Russian soldiers will be a significant issue.
The tension between the Kremlin and Strelkov is growing after his criticism likely was a bridge too far and his attempt to enter Ukraine allegedly as a "fighter."
Russian forces are initiating spoiling attacks in northeast Donetsk, likely attempting to pull Ukrainian resources from Bakhmut and Soledar to break what is turning into a stalemate.
To read the rest of our report, become a Patreon! For as little as $5 a month, you get access to the daily Russia-Ukraine War Situation Report. The report provides analysis, maps, detailed information about all the axes in Ukraine, international developments, information about war crimes and human rights, and economic news. As an added benefit, you get access to flash reports, breaking news, and our Discord server.