7,000 COVID deaths – local and national COVID update for September 14, 2021
New cases appear to have peaked while the situation in Washington's hospitals continues to deteriorate.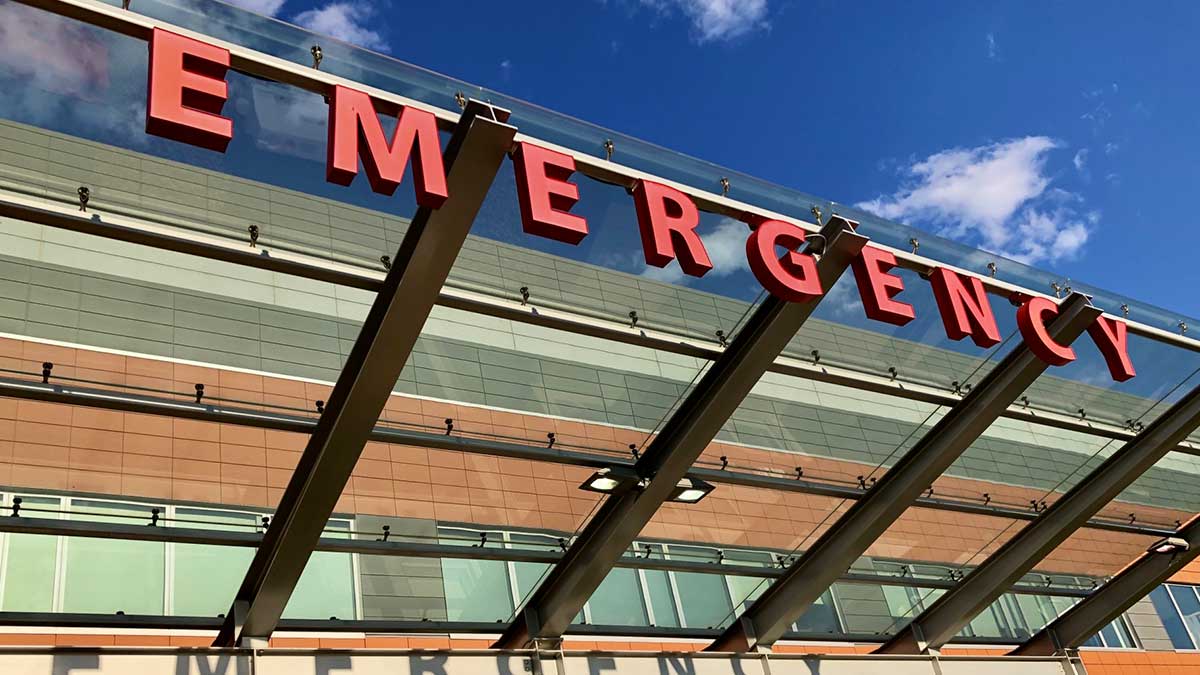 Knowledge is the best tool to fight against fear. A wise person chooses to be informed so they can make sound decisions. To join the fight against COVID misinformation, you can share this update through your social media platform of choice.
[KING COUNTY, Wash.] – (MTN) Although Washington reached a grim milestone of 7,000 COVID-related deaths today, data on new cases indicated that the Evergreen State is reaching a peak. The divide between the most and least vaccinated counties continues to widen, and the number of patients in the ICU reached a critical level statewide.
The Lake Washington School District expands how much COVID data they are sharing and in the Northshore School District, a concerning trend has emerged at three schools.

Hospitals in Spokane are suspending all non-emergency surgeries as they struggle to support the lower vaccinated counties in Eastern Washington and the surge in Idaho. In Bellingham, officials report they are inching closer to crisis standards.
Edmonds canceled Oktoberfest for the second year in a row.
Almost 4,800 state employees have requested a vaccination exemption, about 8% of the 60,000 person workforce. Protesters are coming to Vancouver, Washington's Skyview High School on Wednesday despite a court order, and they are bringing infamous Seattle street preacher Matthew with them.
The mayor of Puyallup is started a fundraiser to show appreciation to hospital workers.
We have expanded our travel advisory to include Spokane County and the state of Alaska, with the latter having the largest hospital move to "crisis standards of care."
In the misinformation section, we discuss swollen testicles and Betadine.
This update uses the latest data from the Washington State Department of Health released on September 14, 2021.
---
Washington State Update for September 14, 2021
Washington state COVID update
Today's data provided a strong indication that Washington state has hit a peak while demonstrating the effectiveness of vaccines. In the South Central Hospital Region, which includes Benton, Franklin, Klickitat, Walla Walla, and Yakima counties, new cases are 883.3 per 100K people, essentially unchanged from yesterday. In comparison, the Central Hospital Region, which represents King County, had a rate of 295.4. In addition, for counties that are 50% fully vaccinated or higher, the 14-day rolling average of new cases dropped below 500 for the first time since we started tracking.
| Percent of Total Population Fully Vaccinated | Average 14-Day New Case Rate (unadjusted) |
| --- | --- |
| 50.00% or above (12 counties) | 494.0 (down) |
| 40.00% to 49.99% (18 counties) | 747.0 (down) |
| 27.30% to 39.99% (9 counties) | 781.4 (down) |
14-Day New COVID Cases per 100K average by Vaccination Rate, Not Adjusted for Population
Through September 13, Washington's statewide 14-day rolling average was 500.8 COVID cases per 100K, which is within the 500 to 535 range the state has bounced between. Lincoln (1,294.1 per 100K), Franklin (1,170.9 per 100K), and Stevens (1,121.5 per 100K) reported an extreme number of new cases. Counties in the 800.0 to 999.9 per 100K range include Adams, Asotin, Benton, Chelan, Clallam, Cowlitz, Douglas, Grant, Grays Harbor, Lewis, Okanagan, and Pend Oreille. Although Yakima County fell off of the report, its case rate is 799.4 per 100K.
The Washington State Department of Health reports a data backlog for test positivity, with the published number 14 days old. According to Johns Hopkins University Medicine, the positivity rate for the last 30 days is 13.40%, and over the previous 7 days, 13.67%. These numbers indicate the state is under testing. Further, there has been little change in the positivity rate for almost a month.
The 7-day case rate was up for birth to 34 years old, and down for 80 and over. Hospitalizations were mostly flat, with a slight increase for adolescents from 12 to 19 years old.
| Age Group | 7-Day Case Rate | 7-Day Hospitalization Rate |
| --- | --- | --- |
| Ages 0-11 | 34.0 (up) | 0.1 |
| Ages 12-19 | 26.3 (up) | 0.2 (up) |
| Ages 20-34 | 59.1 (up) | 1.5 |
| Ages 35-49 | 50.2 | 2.5 |
| Ages 50-64 | 37.4 | 3.9 |
| Ages 65-79 | 18.7 | 3.7 |
| Ages 80+ | 5.0 (down) | 1.8 |
7-day case rate and 7-day hospitalization rate is per 100K within the age group – the target for 7-day case rate is <25.0, but there are other factors such as vaccination rates within the age groups, how many total tests within the 7-day period, and the positivity rate within each age group
The USA Today COVID Tracker reported 63 deaths on Tuesday and Washington state crossed a grim milestone of 7,000 COVID-related deaths since February 29, 2020.
Edmonds Oktoberfest canceled due to concerns about COVID
For the second year in a row, The Rotary of Clubs of Edmonds has canceled Oktoberfest due to concerns about COVID. The event had been scheduled for September 24 and 25. The organization made an announcement on the Oktoberfest website.
This change was made as a safety precaution given the current COVID-19 environment. The rate of new COVID cases reached an all-time high last week at 464 per 100,000 people, according to data released Tuesday, Sept. 7, by the Snohomish Health District.
"This decision was not made lightly," said Maggie Peterson, Edmonds Rotary President. "We very much want Edmonds Oktoberfest to be a family-friendly traditional event but the current rise in COVID-19 cases, combined with the start of the school year, creates a situation where there would be many vaccinated and unvaccinated individuals co-mingling. We are looking forward to bringing back Oktoberfest (or similar event) including the Kids Korner and all corresponding fun activities in 2022!"
Edmonds Oktoberfest Founder and Committee Co-Chair David Kaufer added, "We are dependent on volunteers to run this event, with more than 170 volunteer slots identified. We do not feel comfortable placing them, as well as attendees and other participants, in a situation where they may be at a higher risk of catching or transmitting this highly contagious variant."
Those who have purchased tickets for Edmonds Oktoberfest may request a refund by emailing david@edmondsrotary.com.
Almost 4,800 state employees ask to be exempt from vaccine mandate
The Seattle Times is reporting that almost 4,800 state employees, about 8% of the 60,000 state government employees required to get vaccinated have requested an exemption. Exemptions can be granted on religious or medical grounds, but the bar is high for both. As we reported a few days ago, there are only a handful of religions in the United States that have a core tenet of refusing Western medicine such as vaccinations.
The request for exemptions represents a cross-section of 24 different state agencies from the Washington State Patrol to the Department of Revenue. In attempting to read the entrails on how many employees may eventually quit, over 80% of state workers represented by the Washington Federation of State Employees ratified a compromise agreement for a vaccine mandate with more than 80% approval. The union represents almost 47,000 of the state's 60,000 government workers. On the other end of the spectrum, a lawsuit filed in Walla Walla which attempts to dismantle the vaccine mandate has 89 plaintiffs.
State employees not represented by the WFSE have until October 4 to receive the single dose Johnson & Johnson vaccine to be in compliance with the October 18 deadline if they have not received their first dose of the Moderna or Pfizer vaccines. Certain employees with the WFSE could go past that date if they meet certain requirements set in the compromise ratified last week.
Anti-vaccine protest planned at Skyview High School in Vancouver – again
The group Waking Up Washington is planning a protest at Skyview High School in Vancouver, Washington on Wednesday, and they are bringing infamous Seattle street preacher Matthew with them. If you have ever been to a protest, rally, concert, march, parade, or large sporting event in Seattle, you have likely heard Matthew.
This action is being driven by 14-year old Melanie Gabriel, a student at the school who was attempting to get a 504 exemption to not have to wear a mask. The anti-vaccination activity in Oregon and Washington is largely run by a handful of people. Michelle Morales-Walker is the most prominent voice and face of the movement. She is supported by Joey Gibson of Patriot Prayer, Ammon Bundy, Washougal Women, and Palmer Davis of La Center.
The group was withdrawn from a planned protest in Olympia on Saturday, due to a Proud Boys rally planned for the same day.
The Seattle Truth Network, in coordination with Wake Up Washington, is planning an anti-vaccination event on September 25 at Rooster's Bakery and Cafe in Woodinville.
Puyallup Mayor organizing fund raiser for employees at MultiCare Good Samaritan Hospital
Puyallup Mayor Julie Door organized a GoFundMe page earlier this month to raise money for Starbucks gift cards, which will be distributed to 2,134 employees at MultiCare Good Samaritan Hospital.
Door created the GoFundMe page on Sept. 2 and had $6,050 as of Sept. 10. She thought she could show support for the employees by raising funds to give each of them a $5 Starbucks gift card.
Editor's Opinion: Not directed at Mayor Door, however, most medical workers would prefer for everyone to wear a mask and get vaccinated so they don't show up in the emergency department sick due to COVID. It isn't a lack of gratitude. They're exhausted and see this current wave as preventable.
Travel Advisories
We recommend avoiding all travel to Spokane, Yakima, Klickitat, Benton, Franklin, and Walla Walla counties, along with the states of Alaska and Idaho. Hospital resources in these regions are so constrained that you may receive inadequate care if you experience a medical emergency.
Thank you
Thank you to our new subscribers and those of you who have made one-time contributions. On behalf of the entire team, thank you for helping us keep the lights on!
Vaccination
No update beyond please get vaccinated.
Hospital Status
According to the DoH COVID Dashboard, 23.1% of all acute care patients hospitalized in Washington have COVID. A hospital system caring for this many COVID-positive patients in acute care is considered to be under "severe stress." ICUs are at 91.4% of capacity statewide, with 35.6% of ICU patients fighting COVID. This is the highest level of occupancy within Washington state ICUs and the highest percentage of COVID patients under care.
The hospital admission rate Epidemiologic Curve dashboard wasn't working today. It appears the daily hospitalization rate is in the 160s, which would be close to yesterday. This is another encouraging sign that the state may be hitting a peak. The Department of Health reported there were 1,683 COVID patients statewide on September 13 and 269 on ventilators. Both numbers indicate a decline although we have no way of knowing if the decline was due to fatalities or releases.
Providence Hospital announced this afternoon that they were stopping all non-emergency surgeries effective tomorrow, due to the growing patient load in Eastern Washington.
We got a response from the Washington State Department of Health on getting data on NICU, PICU, and pediatric COVID cases. The state is working on tracking that data and providing it as either a report or a dashboard. The date of availability was not provided.
News that Washington was still taking transfer patients from out state has created outrage on social media. The Washington State Hospital Association indicated they were taking patients but emphasized it was far fewer than in the past. Additionally, there are some hospital networks that have facilities between Washington and Oregon or Washington and Idaho, and patient transfers within those systems would be normal. In the same press conference, the WHSA indicated that a patient from Spokane was transferred to Idaho.
Everett Providence reported today that they are accepting "two to three" transfer patients a day, mostly from the North Puget Sound region. However, they currently have patients from Alaska, Idaho, and Montana. Officials also pointed out that Snohomish County is sending patients to King County.
In Bellingham, PeaceHealth Regional Chief Medical Officer Dr. Sudhakar Karlapudi stated the hospital was "at the cusp" of facing a COVID crisis similar to what hospitals in Yakima, Richland, and Walla Walla are facing. The hospital set a new record for the number of COVID patients under care over the weekend.
Back to School
School District
Status
Quarantines
Closures
Bellevue

YELLOW

– Bellevue (3*)
– Chinook (1*)
– Highland (1*)
– Newport Heights (19)
– Spiritridge Elementary (23)
– Stevenson Elementary (2*)
None
Lake Washington

RED

– Alcott Elementary (1*)
– Carson Elementary (2*)
– Dickinson Elementary (1*)
– Eastlake High (1*)
– Einstein Elementary (1*)
– Ella Baker Elementary (1*)
– Robert Frost Elementary (9)
– Juanita Elementary (2*)
– Juanita High School (37)
– Peter Kirk Elementary (1*)
– Redmond Elementary (2*)
– Redmond Middle School (1*)
– Rose Hill Elementary (1*)
– Rose Hill/Stella Schola Middle School (1*)
– Thoreau Elementary (4*)
– Kamiakin Middle School (140)
– Mark Twain Elementary (3*)
Northshore

YELLOW

– Arrowhead Elementary (7)
– Bothell High School (28**)
– Canyon Creek Elementary (12)
– Canyon Park Middle School (4)
– Cottage Lake Elementary (13)
– Crystal Springs Elementary (13)
– East Ridge Elementary (3)
– Fernwood Elementary (7)
– Frank Love Elementary (12)
– Hollywood Hills Elementary (3)
– Inglemoor High School (3)
– Innovation Lab High School (2)
– Kenmore Elementary (3)
– Kenmore Middle School (31)
– Maywood Hills Elementary (6)
– North Creek High School (15**)
– Ruby Bridges Elementary (4)
– Shelton View Elementary (14**)
– Skyview Middle School (67)
– Sunrise Elementary (18)
– Timbercrest Middle School (21)
– Westhill Elementary (6)
– Woodin Elementary (4)
– Woodinville High School (18)
Under Investigation
Local Districts Scorecard – * indicates positive cases only ** indicates 5 or more confirmed positive cases
The Lake Washington School District updated its tracking dashboard providing a better degree of insight on the number of confirmed COVID cases among students and faculty, mirroring the information provided by the Bellevue School District.
Although there are a significant number of impacted schools in the LWSD, there have not been any community transmission outbreaks within the district. The number of impacted schools in BSD declined overnight, and we were able to get more data on quarantines.
The more concerning trend is in the Northshore School District where 3 schools now have 5 or more reported confirmed COVID cases. Bothell High School has 7 confirmed cases between students and faculty, and another 21 in quarantine. Shelton View Elementary has 5 confirmed cases among students and another 9 in quarantine. North Creek High School has 7 confirmed cases among students, and 8 more in quarantine.
Kirkland-Bellevue-Woodinville
No update
National Round-Up
Johns Hopkins University Cumulitaive Case Tracker has not been updated at press time.
Three states have exited the CDC 'high' COVID transmission category – Vermont, the most vaccinated state, Connect, the second most vaccinated state, and California, the 16th most vaccinated state.
The Pentagon announced guidance on the vaccination mandate that was established in August for active-duty military. Service members have three months to become fully vaccinated for face discharge from the force. The Marines released a soldier last week for refusing to wear a mask, issuing a general discharge under honorable conditions.
In what could be called ironic, Russian President Vladamir Putin is self-isolating after he was exposed to COVID. Putin who is vaccinated has faced accusations from European and North American nations of backing the spread of COVID misinformation to undermine trust in democratic governments.
Alaska
Providence Alaska Medical Center in Anchorage Alaska, the largest hospital in the state, was forced to move to crisis standards of care on Tuesday. The hospital published a two-page letter explaining why they had to restrict care and start making black tag triage decisions.
"At this time, we feel we have an ethical obligation to be transparent with our community and share with the public the distressing reality of what is happening inside the walls of our hospital. The state's COVID-19 Dashboard isn't equipped or designed to demonstrate the intricacies of providing medical care during this unprecedented time. More than 30% of the adult patients hospitalized at Providence have tested positive for COVID-19.
Our caregivers are doing their best, just as they have been for the past 18 months of this pandemic. We
believe that the Providence administration has acted in good faith throughout the pandemic, following the guidance of local and national experts to create policies and procedures that protect patients and caregivers.
While we are doing our utmost, we are no longer able to provide the standard of care to each and every
patient who needs our help. The acuity and number of patients now exceeds our resources and our ability to staff beds with skilled caregivers, like nurses and respiratory therapists. We have been forced within our hospital to implement crisis standards of care.
What does this mean? In short, we are faced with a situation in which we must prioritize scarce resources and treatments to those patients who have the potential to benefit most. We have been required to develop and enact policies and procedures to ration medical care and treatments, including dialysis and specialized ventilatory support."
Doctor Kristen Solana Walkinshaw, Chief of Staff indicated that this decision could have a dramatic impact on healthcare across Alaska.
Anchorage Mayor Dave Bronson last weeksaid he will not ask residents to get vaccinated, issue a mask mandate, or order other COVID-19 restrictions. Bronson also said hospital capacity issues weren't caused by COVID-19 patients but nurses leaving their jobs over vaccination requirements.
"Nurses here are not leaving because of the vaccine mandates. They're leaving because they're overwhelmed by the emotional toll it's taking," Gonsette, the Providence hospitalist, said in an interview Tuesday. "Part of it, we all feel it, is because we are not heard. The public either wants to bury their head in the sand or maybe some of them really don't know what's going on. Those are the ones we're trying to reach."
Colorado
We have avoided reporting on right-wing radio or TV personalities who have become infected or have died from COVID, but Bob Enyart was a special kind of awful. Enyart, a provocateur who gleefully mocked the deaths of AIDS victims, had encouraged his listeners not to get any of the three available COVID-19 vaccines because he claimed they had been tested on "cells of aborted babies." (Though coronavirus vaccines do not contain fetal cells, Johnson & Johnson used a historic fetal cell line to produce and manufacture its vaccine; Pfizer and Moderna used a fetal cell line in a very early phase to confirm efficacy prior to production.) He also successfully sued the state of Colorado over COVID-related restrictions on church attendance.
Enyart's wife is still hospitalized with COVID.
Editor's Note: It is ironic that Mr. Enyart would die after exaggerating the danger AIDS presented to the general population while minimizing the impact of the second pandemic in his lifetime.
Idaho
The situation in Idaho is going from worse to catastrophic. In a media briefing today Idaho Health and Welfare Director Dave Jeppesen reported "Hospitalizations in Southwest, Central and South Central health districts, which includes the Treasure Valley and the Magic Valley, are reaching a critical point," Jeppesen said. "Without a change in direction, crisis standards of care are imminent for all three of those health districts."
The rising number of COVID patients has already forced Idaho hospitals to delay some surgeries and treatments. Health officials say more than 90% of COVID patients are unvaccinated. During crisis standards of care, Jeppesen says hospital administrators are forced to make tough decisions about how to allocate scarce resources.
Boise Mayor Lauren McLean announced new COVID-related restrictions that will start on Friday.
Any permitted event or activity held in a city-owned building must require masks indoors, require masks outdoors if six feet of physical distance can not be maintained, and submit a plan to the city for approval, and requiring "COVID-19 Protocol Ambassadors" on-site. In addition, the mayor said, all events over 250 people must require proof of vaccination or a recent negative COVID test.
Event organizers will be tasked with supplying masks to those who do not have them.
North Dakota
Hospitals in Fargo, North Dakota are reaching crisis levels as Minnesota deals with its own increase in cases, and is limiting the number of transfer patients.
"We do believe that here in Fargo, we're probably about two to three weeks away from peaking in terms of COVID cases. But we're already at capacity and have been for a few weeks now due to our overall non-COVID census being very high," said Dr. Doug Griffin, vice president and chief medical officer at Sanford Health in Fargo.
Griffin said most of their COVID patients are local or coming from western North Dakota, where vaccination rates remain low. Griffin said the hospital is turning away patients who need critical care, some from as far away as southern Minnesota.
Ohio
Governor Mike DeWine would instate a statewide mask mandate for K-12 schools if it weren't for a state law passed earlier this year that allows state lawmakers to repeal health orders.
"If I could put on a statewide mandate, if the health department could do it, we'd do it," he said during a Tuesday press conference. "The legislature has made it very clear that if we put a mandate on for kids in schools to wear a mask, they would take it off."
DeWine's comments were a shift from the Republican governor's previous position, which had been that there isn't an "appetite" for such mandates. DeWine has instead emphasized personal responsibility and sharing information with Ohioans.
Oregon
The number of Oregonians hospitalized with COVID-19 peaked on September first, but experts say the situation is still dire, and hospitalization rates are likely to remain high for months
"The good news is that we did peak," said Peter Graven with Oregon Health and Science University. "The bad news is, the model is showing that it could take until the end of October or even November until we really get down to the levels that we had prior to the surge."
Tennessee
Tennessee is now ranked as the worst state in the nation for COVID spread. The state, which ranks 40th for vaccinations, has the highest new case rate, and if it were a country, it would be third-worst in the world.
Utah
Parents in Utah aren't getting notified about a child's COVID exposure for days, and sometimes up to a week after it happened.
With recent testing difficulties and delays in contact tracing, parents around Utah are saying they aren't getting notified of their kids' classroom exposures until it's almost too late to do anything about it. Quarantine periods generally are backdated to begin 10 days after the exposure or a student began having symptoms, but families may not know to start quarantine until days later.
Misinformation
We have a two for one tonight for misinformation. Part one – Nicki Minaj.
There is no scientific evidence, nor one single VAERS entry prior to September 13, 2021, stating that the COVID vaccine causes swelling in a man's testicles. There is no scientific evidence to back up the claim that the COVID vaccine causes infertility in men or women (there is evidence that COVID infections cause stillbirths and premature births).
However, there is a condition that can cause swelling of the testicles, infertility, and a mate wanting to call off a wedding. That's called gonorrhea. This type of misinformation is called a false causality fallacy where the "link between premises and conclusion depends on some imagined causal connection that probably does not exist."
That would be correct.
First, it was hydroxychloroquine, and more than a year after former President Donald Trump stopped advocating it as a possible treatment, people are still taking it.
Then it was Chlorine dioxide, a chemical bleach that has been previously advertised as a junk science cure for autism.
Next came ivermectin – and we've beat that dead horse into the ground.
Then it was glyphosate, a herbicide.
Now it's Betadine, the iodine-based antibacterial antiseptic. Yes, Betadine, and apparently people are drinking it and gargling with it, despite it being toxic when ingested. Additionally, long-term consumption of excess iodine can damage the thyroid.
The manufacturer of Betadine was receiving so many calls and inquiries they were forced to put a COVID-19 FAQ on their website.
"Betadine® Antiseptic First Aid products have not been approved to treat coronavirus. Betadine® Antiseptic First Aid products should only be used to help prevent infection in minor cuts, scrapes and burns."
Betadine won't prevent, treat, or cure COVID.