Hurricane Zeta makes landfall in Louisiana with 110 MPH winds
Hurricane Zeta strengthens to borderline Category III major hurricane, threatening a storm battered and vulnerable Gulf Coast.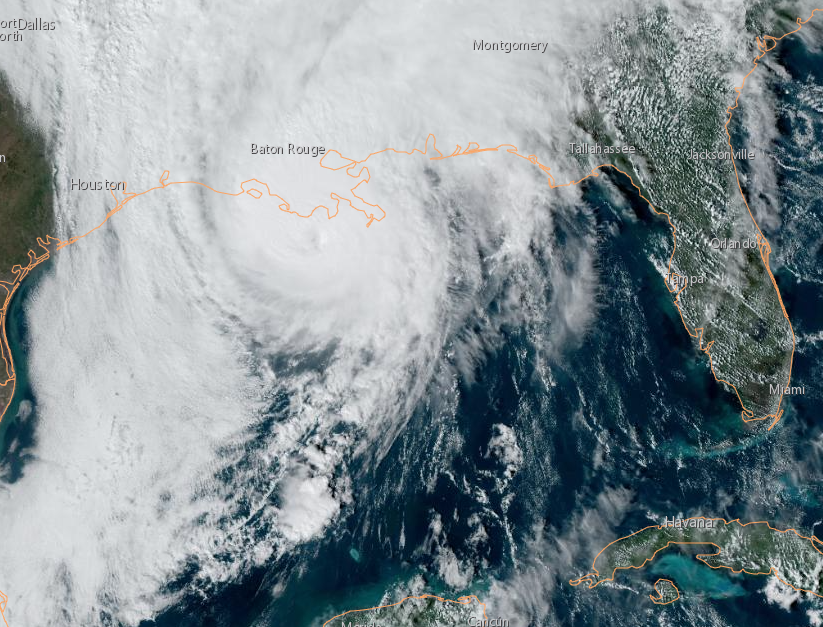 Hurricane Zeta strengthened significantly above forecasted models as a strong Category II storm with 110 MPH winds and higher gusts, making landfall in Cocodrie, Lousiana at 2:44 PM PDT. The compact storm has hurricane-force winds extending 35 miles from the center and was moving at 24 MPH. Evacuation orders along the Louisiana, Alabama, Mississippi, and Florida panhandle had been sparse based on forecast models, and officials now worried about thousands in harm's way.
Hurricane Warnings, Tropical Storm Warnings, and Storm Surge Warnings have remained unchanged since Tuesday, extending from Mississippi to Florida. As of 2:00 PM PDT, Zeta was 65 miles south-southwest of New Orleans. Storm surge, responsible for most hurricane-related deaths, was forecasted to be 7 to 11 feet at the mouth of the Pearl River on the Mississippi-Alabama border, and 6 to 9 feet at Port Fourchon, located at the mouth of Mississippi River.
Zeta is the 11th named storm to make landfall in the continental United States, and the fifth system to hit Lousiana in 2020. The National Weather Service is tracking three tropical waves across the Atlantic, any of which could develop into the 28th named storm, Eta.