[Updated] Meandering Hurricane Eta targets Florida
Hurricane Eta continues its tour of the Gulf of Mexico, targeting the big bend region of Florida.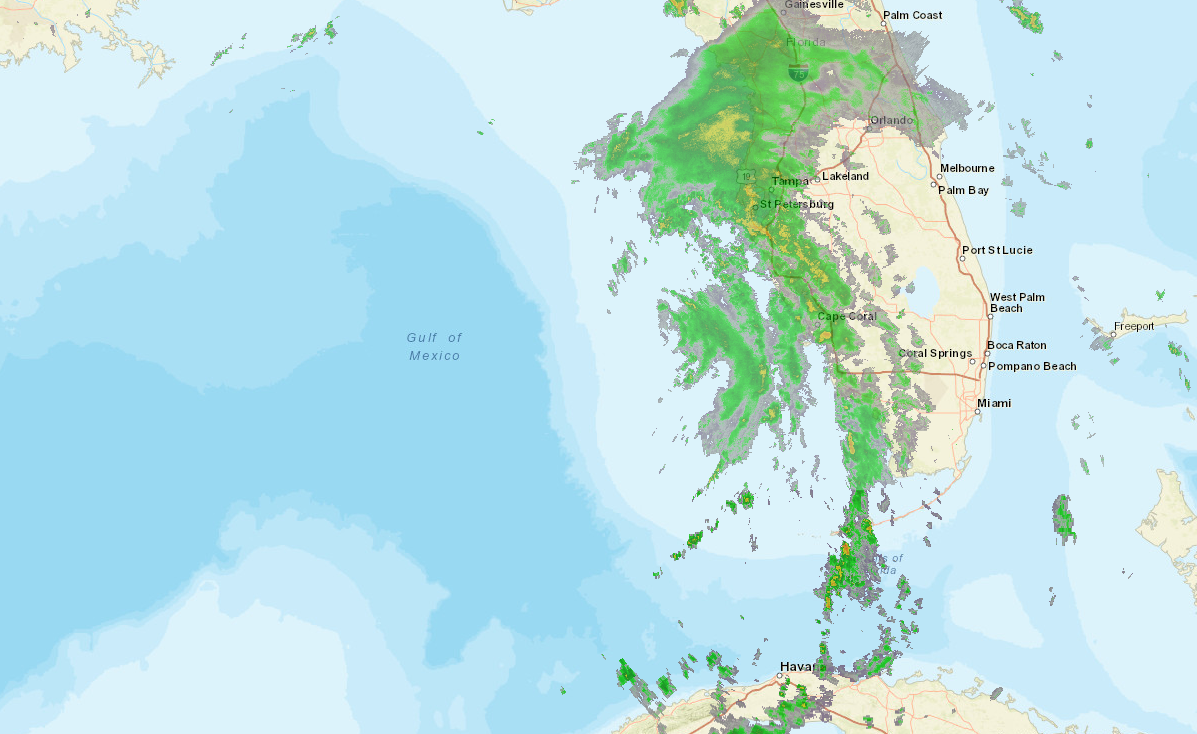 UPDATE: Eta has weakened to a tropical storm again, with winds of 70 MPH. The center of Eta is 85 miles southwest of Tampa Florida, moving north at 10 MPH. Tropical Storm Warnings now extend from Bonita Beach to Suwannee River, Florida.
Eta restrengthened to a Category I hurricane overnight and appeared to have picked a path. Packing winds of 75 MPH, Eta was located 145 miles south-southwest of Tampa and heading toward the big bend region of the western Florida coast. Overnight, Eta formed a well-developed eye, but wind shear and relatively dry air will make further strengthening difficult.
Since its formation in late October, Eta has impacted Mexico, Nicaragua, Honduras, Guatemala, Belize, Cuba, and the United States. Last week, Eta slammed into Central America, delivering 140 MPH winds, 18 feet storm surge, flooding, mudslides, and misery. Over 150 deaths were reported across the region, with more people missing.

Forecasters have not declared hurricane watches or warnings, but they are expected later today. Tropical Storm Theta continued to move east in the Atlantic with 60 MPH winds and posed no threat to land. A tropical wave located southwest of the Dominican Republic was expected to form into a tropical depression. If that system reaches tropical storm strength, it would become the 30th named storm of 2020 and represent the first time three named systems were in the Atlantic basin this late in a hurricane season.
Like, Share, Follow, Support