Soggy, steamy, east coast style weekend ahead
Some spots could see a month of rain over the next 3 days.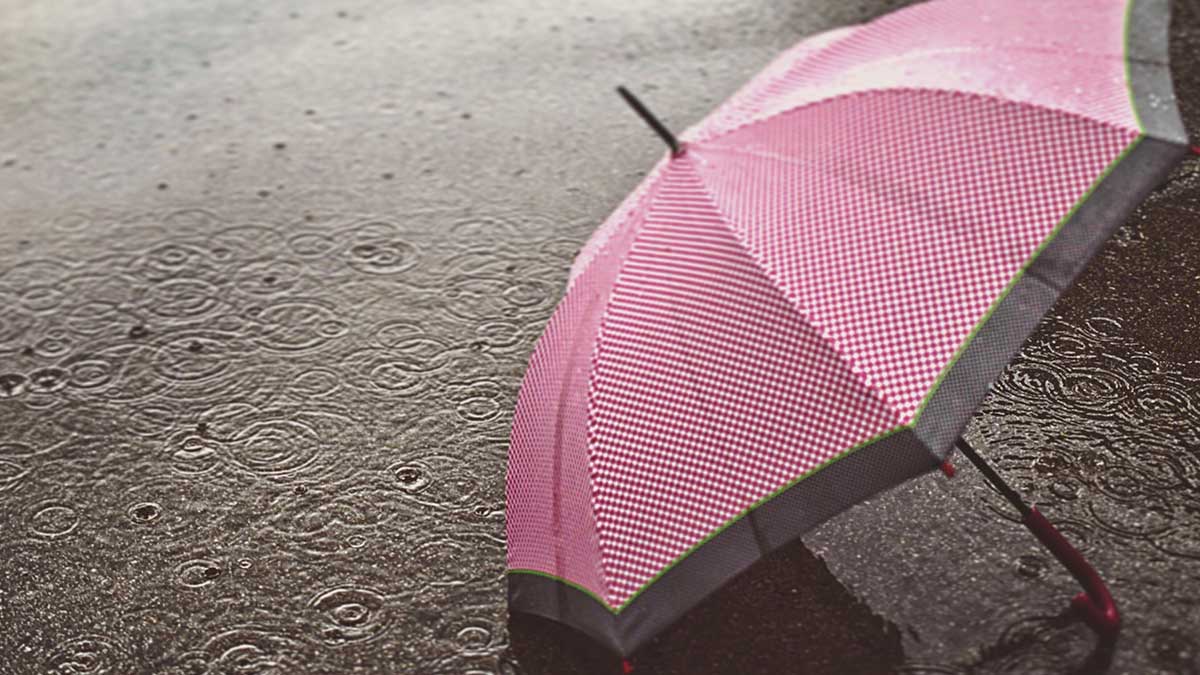 [KIRKLAND] – (MTN) The Seattle area had the fourth driest spring in history, and it appears that the region will make up some of that precipitation deficit this weekend. An unusual weather pattern will bring a Pineapple Express to the Pacific Northwest on Sunday. Sunday will feel more like a rainy March day in Orlando versus our usual June gloom.
Two rare events are coming together to turn Seattle from Fifty Shades of Grey to Sixty Shades of Sticky. Pineapple Express weather systems are more associated with wintertime storms carrying tropical moisture on a conveyor belt straight to the Pacific Northwest. These systems bring heavy rains, breezy conditions, and warmer temperatures.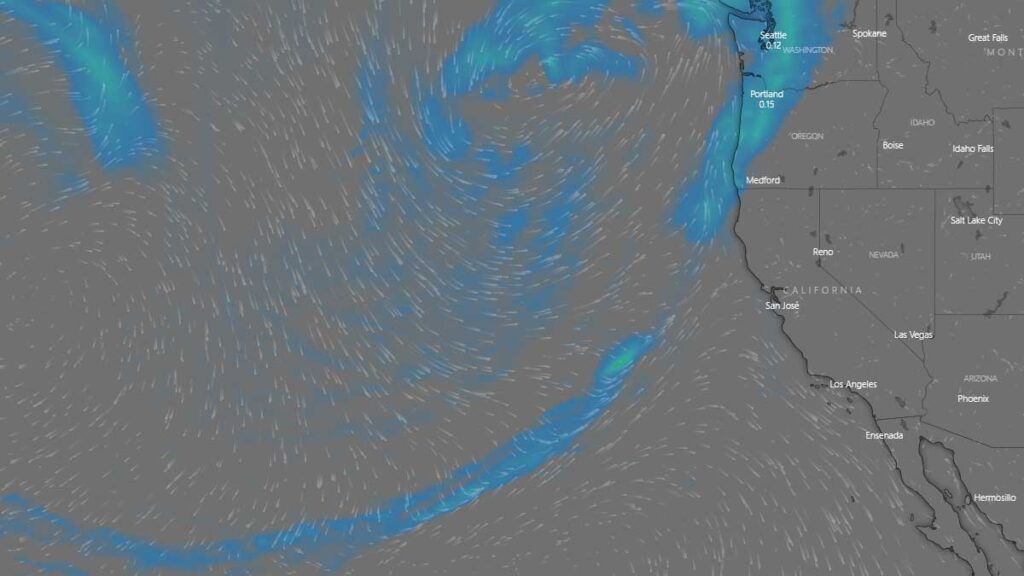 Usually, when we warm up in Seattle, it is from an eastern flow from the Cascades. The air compresses and gets warmer, squeezing out the moisture at the same time. Our hottest days typically have low humidity, so we get a "dry heat" in the lowlands to make it feel more tolerable. These same easterly flows dry out our air, preventing rain from falling.

In more recent years, we have gotten hot days from warm air coming from the southwestern United States, which is happening this weekend.
In reviewing the weather models, there is agreement on when and where but disagreement on how much rain. There is widespread agreement that southwest Washington and the Olympics will get significant rain on Sunday morning and the Cascades later in the day as the system makes landfall. One model predicts widespread record rainfall for Seattle, with the potential for one inch of rain – average rainfall for June is 1.57 inches!
For the rest of Friday, our area will see a typical Juneuary day of clouds, rain showers, and sun breaks. High temperatures will struggle to reach 58 to 62 in the Kirkland-Bellevue-Woodinville area. The wettest period will be between 2 PM and 4 PM.
Friday night could bring some more light showers into the area, with lows from 52 to 54 degrees.
Saturday is looking pleasant, although partly to mostly cloudy. Highs will be 73 to 78, depending on what time the cloud cover starts to thicken up for the main event. It won't feel sticky, but you may think to yourself, "this feels warmer than the 70s."
Saturday night and early Sunday morning, the Pineapple Express arrives. Models are predicting rain will increase from 3 AM to 5 AM. Low temperatures will only drop to around 60 degrees, and dew points will creep into to 60s.
Sunday will see variable amounts of rain. Heavy rain showers will form with a chance for some grumbles of thunder. In the heaviest pockets, there could be minor street flooding and reduced visibility. Temperatures will hover around 70 degrees, while the dew point could reach 67. Your friends and family on the east coast won't offer any sympathy if you call and complain about it being muggy, but this is a rare event for Puget Sound.
How much rain you will get on Sunday will depend on your location, and weather records will fall if a heavy pocket of rain lingers over the rain gauge at Seattle-Tacoma International Airport. Some areas may see 1/3 to 1/2 an inch of rain, while localized areas could see an inch or more.
Looking further out, Monday will get a little drier, but the humidity will linger. Tuesday appears to bring a round of spotty showers and thunderstorms to the area before moving back to a dry summertime pattern.